Become a Net Zero business
and save on energy costs.
Your business can be more sustainable without hurting your bottom line.
We can help your business become carbon-neutral while
reducing your energy costs.
We'll make it easy for your business to achieve Net Zero.
You might be surprised to know that the process of becoming a carbon-neutral business isn't too difficult – unless you try to do it yourself! There is a lot of noise in the market and an overwhelming amount of choices for your business to make.
That's where the energy experts at Leading Edge Energy come in. We will advise and guide you on how to prioritise the technologies for energy generation and storage, how to reduce energy consumption, and which suppliers offer the best solutions for your business.
3 steps to Net Zero

Measure: Quantify your greenhouse gas emissions to set a base level for ongoing comparisons.

Reduce: Guidance on measures to minimise emissions, including energy efficiency, renewable energy generation (such as solar), and purchasing green energy.

Offset: How to acquire carbon offset units to compensate for any remaining emissions.
We can help:
Analyse your energy usage and clearly communicate the energy consumption and demand profile of your business.
Undertake a competitive tender on your behalf for your energy contract(s) to minimise the energy costs in your business.
Partner your business with a retailer who will best support your transition to Net Zero emissions.
Guide you through the technology solutions that will most effectively deliver energy efficiency to your business.
Guide you through renewable energy options including solar power and storage.
Transition your business to grid-independence to increase certainty and reduce energy costs.
Source and acquire carbon credits.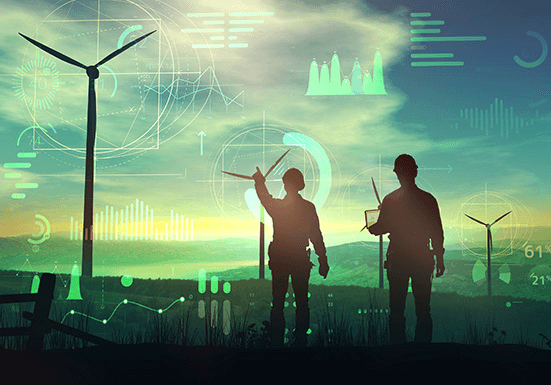 Save money while you save the planet
The good news is that helping save the planet doesn't have to cost the Earth. In fact, reducing energy usage and installing renewable energy generation such as solar not only reduces your greenhouse gas emissions, but also reduces the cost of energy as your business moves towards grid-independence.
No matter what questions you may have about energy usage, costs or moving to renewables such as solar, your first call should be to Leading Edge Energy. We'll save you the time and hassle of speaking to various energy suppliers and solar retailers, and provide your business with expert, independent guidance on your options.
Think of us as your energy help desk, here to guide you to the best solution for your business.
Help my business save more than money