The National Energy Market's planned transition to a 5-minute electricity price settlement rule from the current 30- minute rule has been pushed back from July 1 2021 to October 1.
The Australian Energy Market Commission said that the delay was due to the impact of Covid, which slowed down adjustments that energy generation companies needed to make to fall in line with the changes.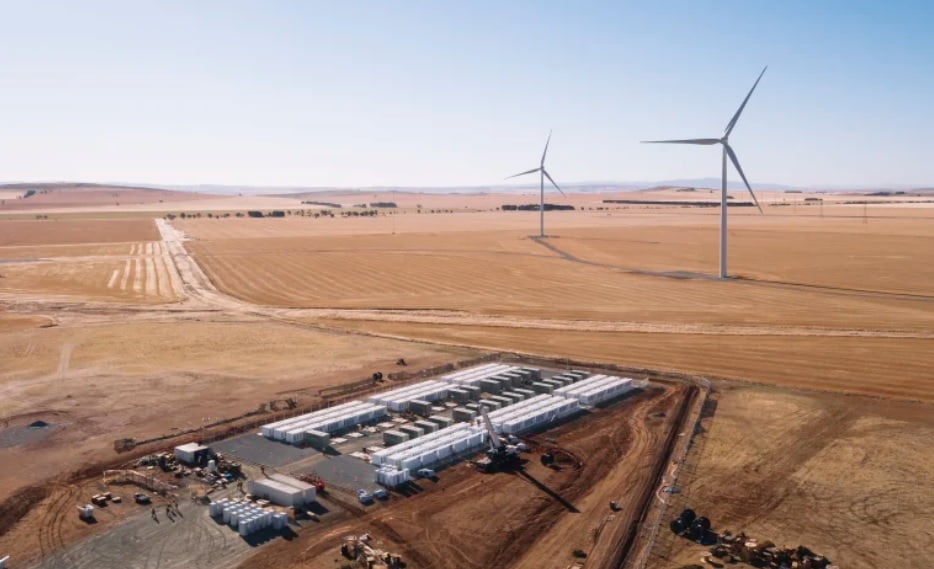 The new five-minute settlement rule will embrace the ability of battery storage and demand response to supply electricity during spikes in demand in real-time and remove an unfair advantage currently enjoyed by gas peaker plants under the 30-minute settlement rule.
The 20-year-old system is obsolete and oversimplified due to the technological limitations experienced when it was first introduced.
The flaw in the current system is that even if gas plants do not physically meet that specific spike in demand, they can still make very healthy profits if they generate some electricity within the 30-minute window.
The Energy Security Board recently proposed that the rules should be changed to physical supply, rather than financial arguments.
Small and powerful batteries and demand response can release electricity on demand and almost instantaneously.
The 5-minute settlement rule will favour small and powerful battery farms and demand response while removing an advantage in the system that gas peaking power plants used to maximise profits under the current 30-minute rule.
The Australian Energy Market Commission, which originally proposed the change in 2017 has delayed the implementation, asking stakeholders for their input.
The rule change was proposed after Queensland-based Sun Metals filed a complaint in 2016 after realising they were being stung for electricity use during demand spikes, even if they scaled back demand in real-time.
---
What is the 30-minute settlement rule?
All generators registered on the National Energy Market submit bids to AEMO every five minutes. They are then given targets which they must match their generation to.
When the current system was introduced, technology had its limits, so the settlement would be made on deliverables within the 30-minute settlement rule.
Customers were billed every half an hour on analogue metering systems, so individual price anomalies customer-side were not noticeable.
But if the system is changed across the board, there is the potential for huge savings to be made.
The AEMC said that if the change yields as little as a 50 cent per megawatt-hour reduction in average wholesale electricity prices, it would result in nearly $100 million in savings annually in energy costs, and lower retail prices for consumers.
---
How the 30-minute settlement rule favours gas peaking plants and hydro
Traditionally, legacy fossil fuel-fired power stations would run throughout the day, meaning that they could dispatch electricity as needed.
Gas peakers and hydro plants were used to fill any gaps in generation.
But gas peaking plants and hydro plants do not operate around the clock. They are called into action as and when needed.
Gas and hydro plants need time to go from cold start to generating electricity and they cannot release electricity immediately.
However, if these plants managed to generate some electricity and sell it at an elevated price within the half-hour window, they could still turn a very handsome profit.
In addition to this, the 30-minute window also means that gas plants and hydro could sell electricity at well above market norms prices, even if they did not fill the exact period of the demand spike.
These contracts are not based upon "physical delivery" and are purely financial which means that the seller pays out based only upon the spot price outcomes and volume sold, not upon the level of generation.
The rule change was proposed after Sun Metals reported that even though they were adjusting their demand in real-time, they were still getting stung by the 30-minute settlement system.
---
What will change with the 5-minute settlement system?
The key stakeholders that will benefit from the five-minute rule change will be large flexible loads that are metered at the 5-minute level and high-power utility-scale batteries.
One of the key beneficiaries of 5-minute settlement will be high power, short duration batteries which are those that store a minimal amount of energy but can charge and discharge quickly.
These batteries benefit the most because price spikes under 5-minute will endure for an even shorter period of time.
Another aspect that should not be ignored is Demand Response. Just like the fast release of stored battery power, large scale energy users that have signed up to demand response can quickly kill their energy use and sell it back into the grid.
---
As an energy management consultancy, Leading Edge Energy makes it a point to stay updated with the latest news from Australia's energy sector so we can continue giving our clients advice on how to reduce their businesses' energy spend. Read our blog and news section to stay in-the-know.
Call us today on 1300 852 770 to learn about our energy cost-reduction services or sign-up here for a free quote.