Our Story
What We Do
Leading Edge Energy is an integrated energy management consultancy and brokerage. In simple terms this means that we help you navigate the complexities of the Australian energy market to save you time and money.
We provide expert advice to help you compare the various options for electricity and gas, make immediate savings on your energy costs and give you control over your energy usage.
Most importantly, we combine our expertise and market knowledge with the unique needs of your business to ensure you get the best possible solution and savings.
Whether it's saving you time and money, or setting you up for grid independence with an innovative solar and battery solution, you can rely on the energy experts at Leading Edge Energy to provide you with certainty and outstanding service.
Our goal is to be your trusted energy management advisor.

Our Values
Everything we do at Leading Edge Energy is underpinned by our core values and commitment to help our clients reduce their energy costs, improve their energy efficiency and reduce their dependence on conventional grid-sourced power.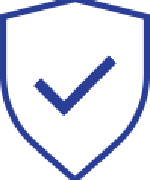 Integrity
Our service is built on honesty, transparency and a consultative client experience. We provide a professional service and we want to be our clients' trusted, long-term energy management advisor.

We Listen
We take the time to listen to our clients' needs. We understand that each client has unique needs and a specific set of circumstances based on their business and the industry in which they operate.

Process-driven
We combine our understanding of state-based energy cost drivers and tariff structures with our proprietary software and systems to provide the analysis and reporting that delivers better financial results to our clients.

Analytical
We are accountants and analysts that take pride in our thorough and detailed approach. We focus on providing detailed and reliable information, along with analysis and reporting that helps our clients make better, more informed decisions about their energy use.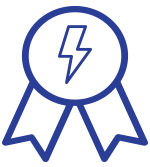 Expertise
We understand Australian energy markets inside and out. Our knowledge of the retail and wholesale electricity and gas markets right across the country ensures our clients receive the right advice based on where they operate. We monitor the National Energy Market in real time so we know when to go to tender to secure the best deals for our clients.