Introducer
Partners

Introduce your commercial,
industrial and multisite
customers to a partner you can
trust, who can also support you
and your business.
In business, trust is everything. At Leading Edge Energy, we're proud to have earned the trust of customers and partners right across the energy supply industry. When you introduce your valued customers to us, you can trust that we'll do what we say.

Our industry-leading Introducer Partner program is perfect if you have commercial, industrial or multisite customers who need help managing their energy procurement process and sourcing market-leading rates.
As a trusted expert, when you see that a customer is a large energy user, simply refer them to us and we'll get them a better deal.

Not only that, but you'll earn a 25% share of our on-going retailer commission, share of metering and share of value-added service fees.
We have a proven track record of securing better deals for commercial and industrial customers all over Australia, and it's easy for you to introduce your customers to us and earn additional revenue for your business.

And we're always happy to introduce customers the other way when the opportunity arises, back to the businesses of our trusted Introducer Partners.

How it works

It's a simple and rewarding process to introduce your customers to us so they get a better deal on their energy costs:

You introduce them to us
Your customer completes a Letter of Authority (LOA) and provides you with a previous energy invoice/bill.

We evaluate & action
We evalute their energy needs and usage, and facilitate the Commercial Energy Services process.

They save & you earn
Once they are set up with us, you as introducer are paid 25% share of revenue on retailer commission, share of metering and share of value-added service fees.

Exclusively for commercial and individual customer introductions

Initial 1-year term for revenue/commission share

Introducer paid quarterly in arrears

Why partner with Leading Edge Energy?

We are an Australian family business with a mission to empower our customers to manage their energy costs, improve energy efficiency and become more grid-independent. Our Energy Experts are trusted by thousands of commercial and industrial customers to save them time, money and hassle.
You can be confident that we'll deliver the best energy deal for your customers, and they'll be very happy for the referral. That's our guarantee to you.

Who can become an Introducer Partner?

Our Energy Experts regularly work with Introducer Partners in the following sectors: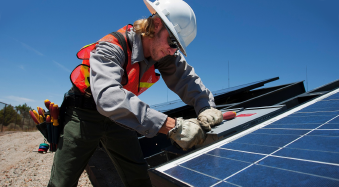 Solar Installers and Energy Efficiency Consultants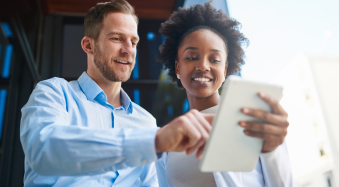 Accountants, Bookkeepers & Cost Reduction Consultants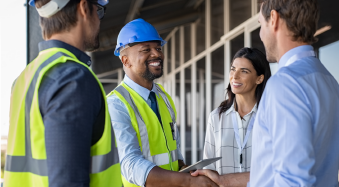 Electricians & Electrical Contractors


Talk to Leading Edge Energy
today to learn about becoming an Introducer Partner and start saving your customers money and earning additional revenue for your business.