Join an Electricity Buying Group and harness
the power of many to get better rates
One business alone does not have the buying power of a multi-site Australia
wide company. But what if you and other similar businesses could pool together
to combine your spending power and get a better electricity deal?
Tired of take it or leave
it offers?
How do you make potential suppliers compete aggressively for your business? You buy more. The same applies when it comes to procuring electricity and gas. Not all energy users are the same in the eyes of energy retailers. They are motivated by "Big Fish" who commit to higher volumes of contracted energy usage and by the number of connections (sites).
Small single-site businesses (Small Fry!) are often seen as
"High effort/low reward" prospects from an energy retailer's perspective. As a result, retailers may not compete aggressively for the business and will simply provide a quick
"take-it or leave-it" offer which is unlikely to provide highly competitive rates.
But what if your buying power suddenly went up 10 fold to match the profile of a Big Fish company? The answer is simple. Retailers will fight to give you the best offer they can to win your business.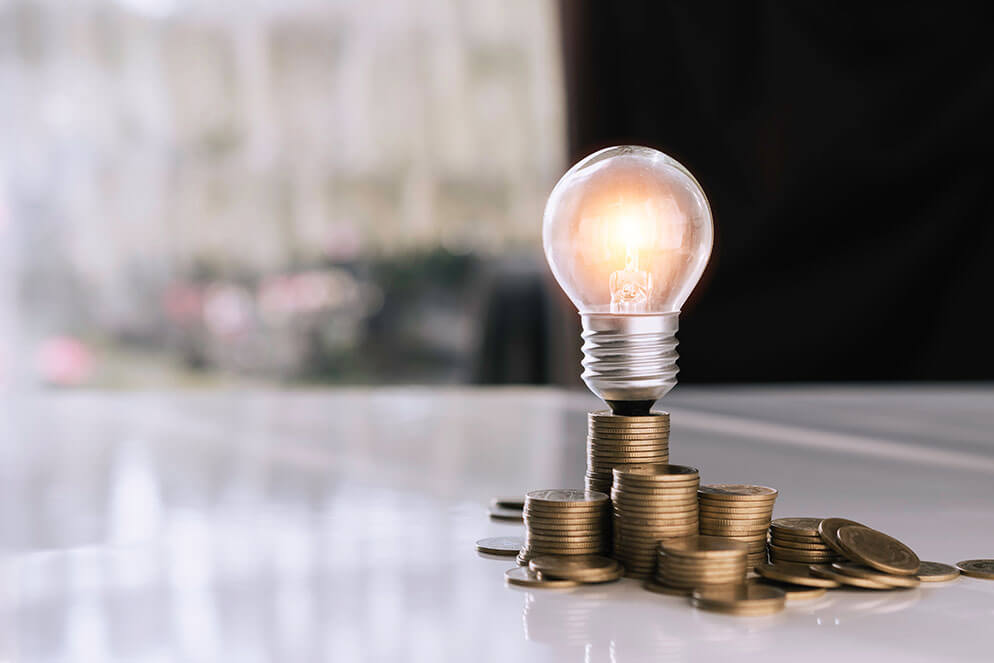 What's so good about joining an Electricity Buying Group?
1
Take on larger competitors
Joining a Buying group can help smaller independent businesses stand together and thereby compete with more powerful competitors. For example, savings on energy can be invested in other revenue-generating activities.
Saving on energy costs helps our members free up cash flow to invest elsewhere in the business or to simply improve their business bottom line. Savings are delivered through reduced energy rates, retail service fees and meter charges, Network tariffs are also reviewed and optimised to ensure buying group members are not paying more than they should be.
3
Enjoy value added benefits
Buying group members are provided with additional support and services to assist in controlling energy costs and guidance towards Net Zero. With monthly market analysis, invoice verification reporting, periodic network tariff reviews as well as training webinars buying group members have the resources they need to take control of their energy costs and carbon emissions.
4
Join an energy community
We understand that being an independent business owner can be lonely and we know that navigating Australia's ever changing energy markets is both confusing and stressful. Buying group members are part of a community of similar businesses experiencing similar challenges. With the support of a Leading Edge account manager, we take a collective approach to helping your business take control of its energy spend.
How do our Electricity Buying Groups Work?

We set up Buying Groups by Industry, ensuring the participants use power the same way (load profile). That means everyone benefits, and no one loses at someone else's expense.

We align businesses to the same contract end date. Buying groups can get complex, so we keep them simple by keeping them tidy.
As market timing is the key driver, we invite you to register now, obligation free, even if you have years left on your contract. Why? As soon as we see a good price for the future, we swoop in and land big savings, just like we did for Dolphin Products.

We provide ongoing account management, reporting and technical expertise throughout the period of the energy contract.
Simply complete this form so we can help save you time and money.
Even though you are signing this letter, you are under no obligation to accept any offers and you will not be charged any fees. No lock-ins, no obligations.
Once you give your consent, we'll dive into the market and identify the best deals on offer for our IGA Buying Group.
Welcome aboard and we've got your back!
Fields marked with * are required.
"*" indicates required fields
Interested in getting personalised energy efficiency and cost reduction advice for your business? Your People in Power are ready to help
Get Started Here