The successful applicant to operate the Australian Carbon Exchange will be announced in March 2022 after 160 expressions of interest were received by the Clean Energy Regulator.
Interested applicants to allow trading of Australian Carbon Credit Units (ACCUs) included the ASX, ChiX, the FInancial and Energy Exchange Group, and CBL markets.
The Australian Carbon Exchange is slated to begin operations in mid-2023.
ACCUs are effectively carbon offset credits that individuals and businesses can generate by removing carbon dioxide from the atmosphere by planting forests, reducing emissions, and various other activities to combat climate change.
Each ACCU represents one tonne of carbon dioxide units that have been stored, captured, or avoided.
ACCUs are generated in Australia and are verified by the Clean Energy Regulator, but carbon credits can also be purchased on the international carbon markets.
Businesses can purchase ACCUs to offset their own carbon emissions as they try to achieve net-zero emission status.
Net-zero emission status means that a business removes as much carbon dioxide from the atmosphere as it puts in.
To achieve net-zero, businesses must first report one full year of emissions which fit into Scope Emissions 1, 2, and 3 categories.
---
What is the current situation regarding carbon trading?
In order to purchase ACCUs, businesses must monitor various websites and registries.
The process is time-consuming and very much depends on the willingness and ability of a business to investigate what is on sale at any given time. They are also traded over the counter by brokers.
At present Australia has a voluntary net-zero scheme for businesses that are increasingly trying to minimise their environmental impact to reflect consumer sentiment and values.
But Treasurer Josh Frydenberg has warned that businesses that export products out of the country could take financial hits in the future as the world moves to tax carbon-heavy products.
Australia has lagged behind in emissions reductions, but talk of decarbonisation regulation has already begun.
In 2020 there was a record supply of 16 million ACCUs, up from 14.8 million in 2019.
In 2019, 40 ACCU projects were registered and the figure exploded fourfold to 158 in 2020.
An average of 285,000 ACCUs were traded each quarter in 2020, down 21% on the volumes in 2019, which was largely due to the Covid pandemic.
---
Australian Carbon Exchange will increase transparency and simplify ACCU purchasing process
As demand for carbon credits grows, the development of an Australian Carbon Exchange will support businesses wanting to get involved by increasing market transparency, slashing red tape, and making the whole process simpler.
The Clean Energy Regulator projects that by 2030, businesses will save up to $100 million in transaction costs associated with trading ACCUs by setting up an Australian Carbon Exchange.
The value of ACCUs is determined by current and future markets and the forces of supply and demand. As of 17 September 2021, the price of ACCUs reached an all-time spot high of $26.
Trading on the Australian Carbon Exchange would involve trading via an online platform, which would be reconciled at the end of each trading day.
---
Can reforestation and revegetation projects be monetised?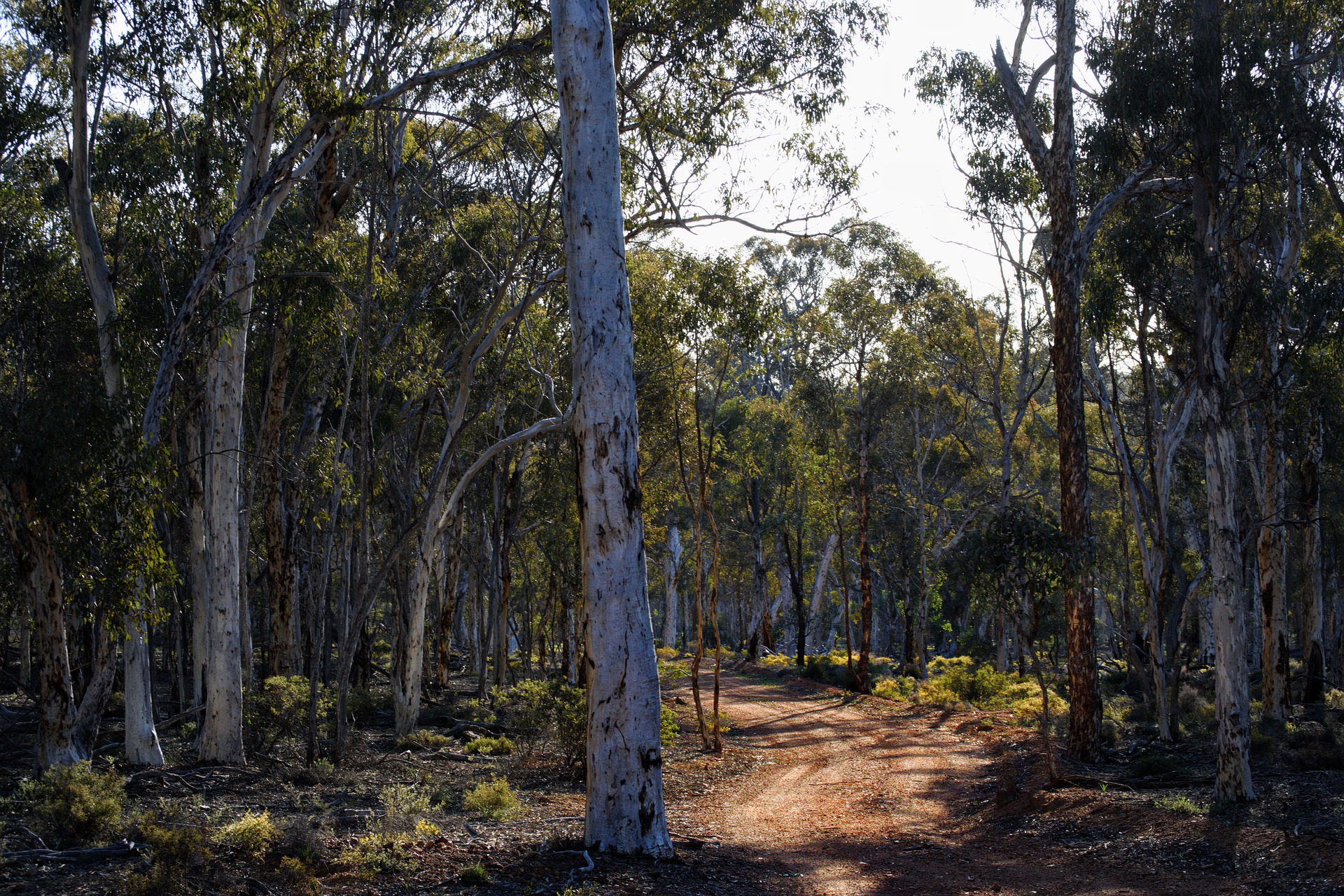 If planned and managed properly, afforestation, reforestation and revegetation projects can be turned into ACCUs that can be sold for profit.
But it's not as simple as planting trees and making some dollars.
The CER stipulates that such projects must help reduce the amount of greenhouse gas entering the atmosphere.
Carbon remains stored in the trees while they grow (referred to as 'carbon stock').
Net reduction in greenhouse gas emissions as a result of a project is referred to as 'net abatement'.
As a sequestration activity, (an activity that stores carbon in vegetation or soil) a reforestation and afforestation project is subject to a permanence obligation.
This means the sequestration must be maintained for the nominated permanence period (either 25 or 100 years).
ACCU reforestation, afforestation, and revegetation projects can be undertaken anywhere in Australia.
It must establish a permanent planting on land that has been grazed, cropped, or allowed to lie fallow (between grazing and cropping) for at least five years before you apply to run a project.
The land must not clear native forests and must also be able to support the growth of the new forest.
The CER will verify the abatement levels and issue ACCUs accordingly, which can then be traded for cash.

---
What is the REDD+ and investing to create carbon credits?
REDD+ is moderated by the United Nations Framework Convention on Climate Change (UNFCCC) and supports countries' efforts to reduce emissions from deforestation and forest degradation.
Its focus is to foster conservation, sustainable management of forests, and enhancement of forest carbon stocks.
Loss of forests is the second leading cause of global warming, responsible for about 15% of global greenhouse gas emissions.
In some countries, such as Brazil and Indonesia, deforestation and forest degradation together are by far the main source of national greenhouse gas emissions.
Combating forest loss has been identified as one of the most cost-effective ways to lower emissions.
Australian businesses and individuals can invest in REDD+ projects to create carbon credits which they can sell or use for their own net-zero ambitions.
---
Does your business want help to reach net zero?
Purchasing carbon credits is just one tool to reach net-zero emissions.
With our guidance, your business can take practical steps to reduce emissions by investing in rooftop solar and battery storage, improving efficiency, and purchasing renewable energy.
Drop us an email at info@leadingedgeenergy.com.au or call us on 1300-852-770 for an obligation-free consultation.