The co-founder of Australian energy company Reposit Power believes that batteries will have the capacity of several large power stations by 2020.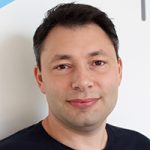 Dean Spaccavento, a self-styled militant environmentalist, said that battery capacity is key to solving Australia's energy crisis and to help end-users.
The former IT manager set-up the Reposit Power with Lachlan Blackhall in 2012. He made Energy Minister Josh Frydenberg sit up and take notice at a recent Australian Financial Review Business Summit.
Spaccavento outlined his vision for the future, saying that battery power will eat into the revenue streams of legacy power companies. Frydenberg reportedly took him aside to swap contact details after Spaccavento's speech.
"We are like Robin Hood. We take money from fossil-fuel generators and give it to our storage-owning customers"
"We are like Robin Hood. We take money from fossil-fuel generators and give it to our storage-owning customers. That sucks value from fossil-fuel generators and provides clear financial incentives for distributed electricity storage," he said.
"It's a zero-sum game. Someone is going to lose and someone is going to win. We have chosen who is going to win."
Reposit's founders believe that a distributed energy mix will be more cost-effective, flexible and quicker way to fix the system than by embarking on huge capital investments.
---
Demand management and response
But not everyone is sold – the chief executive of the Australian Renewable Energy Agency, Ivor Frischknecht, says demand management of behind-the-meter energy could potentially supply 20 per cent to 50 per cent of peak demand.
The new Australian Energy Market Operator chief executive, Audrey Zibelman agrees. She believes distributed energy could one day become the primary energy resource. AGL Energy chief executive Andy Vesey is another.
---
South Australia's batteries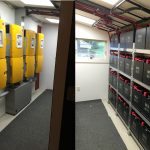 South Australia's state government has already announced that it will be building a battery farm to react to surges in demand. A statewide energy blackout hit South Australia after wind turbines went into safety shutdown in 2016, causing the whole distribution grid to trip. Changes have been made to increase the threshold for turbines, but Prime Minister Jay Weatherill has decided to guarantee the autonomy of supply by investing in a gas-fired plant and the batteries for redundancy purposes.
There is no doubt that batteries will play a role in the future of power distribution. The question is, do we bank on the state to store power and distribute it to us? Or do we generate our own power and store the surplus for later use, or to trade? The answer is probably a dose of both.
You can read more at the Reposit Power website.
---
Learn about the latest energy technology
Leading Edge Energy's experts keep track of energy-related tech improvements so we can continuously offer our energy efficiency services to businesses in Australia.
Want to read more? Visit our Blogs and News section.
Or if you want to get started on saving your business money on your energy spend, contact us today at 1300-852-770 or e-mail us at hello@leadingedgeenergy.com.au.