Energy giants EnergyAustralia is planning a biomass energy project which will turn rubbish into power to supply 40,000 homes.
The 'rubbish idea' will be carried out in partnership with Re.Group and is expected to generate 27 Megawatts of power at the EnergyAustralia Mount Piper power station at Lithgow in New South Wales.
---
Mount Piper biomass energy project would need $160 million investment
The biomass energy project is still subject to exhaustive feasibility studies and a final decision is expected to be taken in 2019, with the possibility of energy being generated by 2021.
Current studies have found Mt Piper will need an investment of approximately $160 million, for the construction of a new loading dock and boiler, to handle the forecast 200,000 tonnes of non-recyclable rubbish a year.
EnergyAustralia said the biomass project "could generate reliable baseload electricity supply for an additional 40,000 homes in New South Wales without having to burn more coal.
---
This project could power an equivalent of 40,000 New South Wales homes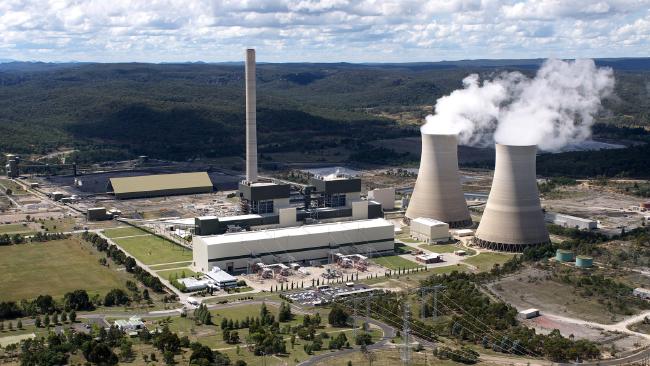 The energy project will involve the conversion of part of the Mount Piper plant and will reduce the amount of waste sent to New South Wales landfills by a staggering 6 million tonnes every year.
Re.Group Managing Director David Singh said: "The project will allow us to select and process some of this non-recyclable material into fuel so that it is no longer waste.
EnergyAustralia said only certain types of non-recyclable waste, known as 'refuse-derived fuel' will be burnt, including dirty paper, plastics, and linen, but not unprocessed municipal waste such as food.
---
Biomass energy project will be fuelled by garbage from Greater Sydney
This unconventional source of fuel, which will be gathered in Greater Sydney, has about two-thirds of the energy content of coal. EnergyAustralia will also be basing its studies on existing projects in Europe and the United States to ensure that there is no adverse environmental impact.
EnergyAustralia wants to diversify its fuel sources for Mount Piper because its sole coal supplier – Centennial Coal's Springvale mine – saw its expansion plans refused.
At the time, EnergyAustralia said it was "deeply concerned about the potential for any interruption to Mt Piper's operations to impact retail energy prices".
This new project has provided additional avenues of energy generation for Mt Piper.
EnergyAustralia head of assets Julian Turecek said the project can help increase the state's power supply reliability.
Mr Tuecek said: "The first phase showed an energy recovery project at Mt Piper can work; now we'll focus on investigating potential impacts such as transportation of the materials, plant emissions, and disposal of the residual ash," Mr Turecek said.
"There'll be ongoing consultation through development because we want to identify all the potential impacts so that they can be mitigated or avoided altogether."
---
About Leading Edge Energy
Leading Edge Energy is an energy cost-reduction consultancy. We assist our clients by applying a holistic lens to your energy costs whereby we guide you through the complete energy cost reduction cycle from rates minimization to energy efficiency, solar generation and battery storage.
Our initial review and assessment process is a complimentary service and you are not obliged to accept any offer that we recommend to you. Call us today on 1300 852 770 or e-mail us at hello@leadingedgeenergy.com.au to get a quote from our Energy Experts.