Consumers are being lured into energy deals with promises of huge discounts, completely unaware that the companies can increase the prices at any time.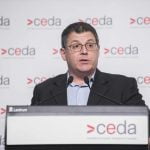 The findings were made by Victoria's Essential Services Commission. Chairman Ron Ben-David said discounts of up to 40 per cent offered by electricity and gas retailers are rarely locked in and called for a dramatic rethink to make power bills fairer for consumers.
While there are nearly 30 retailers, experts say the system makes it difficult to work out what different options actually mean, let alone which is best. It has been termed: "confuse-opoly" in energy pricing. Dr Ben-David said energy pricing had become a gamble pitting households against the industry, with the odds weighted in the favour of retailers. "The playing field is tipped away from the customer." "You are going to try to keep the low price, retailers are going to try to get you off the discounted price, so what are the odds that you are going to win?"
---
Leading Edge Energy can help
Leading Edge Energy's professionals are skilled in identifying the best plan for you and your business. Our energy experts will audit your consumption and identify the best plan for you. We can also help you eliminate energy waste and assist you in setting up self-power generation, such as solar.
---
Energy bills not showing any sign of dropping
Power bills have increased dramatically in recent years, with retail margins playing a significant part in the rise. In fact, bills for homes and businesses have more than doubled in two years and prices show no sign of dropping in the near future.
Various reviews suggest that retailers are making large profits while vulnerable households and businesses are paying the highest prices.
"Bills change a couple of months after people sign up and the conditions
of the contract change – legally – making it more expensive than agreed"
Last month, think tank the Grattan Institute found up to 43 per cent of household power bills goes into the pockets of electricity retailers as profits. Prime Minister Malcolm Turnbull ordered an inquiry by the Australian Competition and Consumer Commission, but the preliminary results are not expected until winter.
Dr Ben-David's latest comment follows years of his raising concerns about energy retailers. He said electricity was the only market where customers were held responsible for making competition work and were blamed for not shopping around enough. Retailers are only required to make their best endeavour to let customers know when changing pricing arrangements. He said bills change a couple of months after people sign up and the conditions of the contract change – legally – making it more expensive than agreed.
---
Too many options – much of a muchness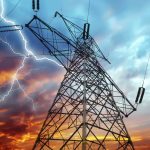 If you visit government websites to find the best energy deal discounts for your family, you can come back with no less than 253 different options, but who has the time to read through them all? This is where Leading Edge Energy professionals can do the comparisons and find the best deal for you.
Modelling suggests fewer than 30 per cent of households enjoyed discount prices in 2015/16. Those who did get a discounted deal faced a huge increase in bills – up to $600 a year – if they breached terms by making a late payment or failing to pay by direct debit. Dr Ben-David suggested changes to the system to address the problems, including:
Forcing companies to put a customer on the "nearest matching offer" when a contract ends, rather than a new deal of the retailer's choice
Customers being told in exact dollar terms how much it will cost them if they do not meet the terms of a contract
The creation of an energy customer code that prioritises customer rights over retailer rights
Regulators being given beefed-up powers to monitor electricity prices across the range of deals offered
"We should stop pretending we have a highly competitive market and start to think about how we regulate the market for what it is, not what we would like it to be," he said.
Read more about Victoria's Essential Services Commission.
---
Contact Leading Edge Energy at 1300 852 770 or via e-mail at hello@leadingedgeenergy.com.au to learn about our tried-and-tested holistic approach to helping businesses become more energy-efficient and save on their electricity and gas costs.