Power spike caused by collapse of transmission towers caused South Australia's energy blackout
AEMO's CEO calls for unified political approach to energy crisis
Fertilizer boss moots fracking as a response to gas shortage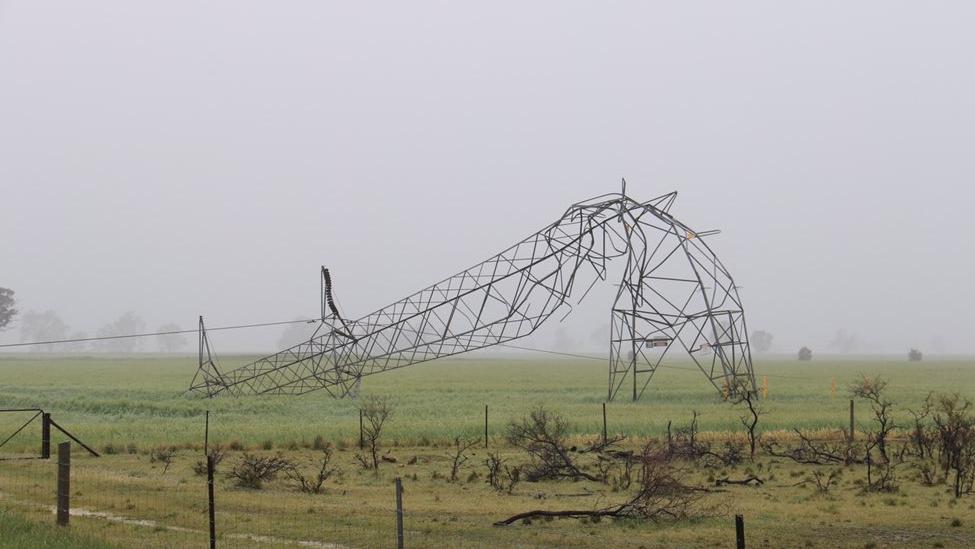 The collapse of distribution towers in last September's storms caused wind turbines' safety mechanisms to trip, leading to a statewide blackout in South Australia. AEMO recommended that outage safety margins be increased to avoid similar issues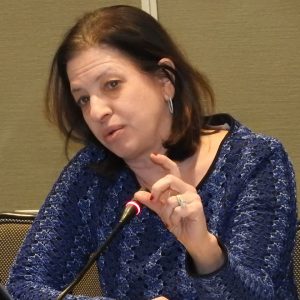 One of the ways that Australia can better manage energy reserves is through 'paying' the customer to use less – particularly during spikes in demand, according to a report issued by the Australian Energy Market Operator.
The report established that energy spikes and automated safety shutdowns by wind turbines caused last September's diabolical statewide power outage in South Australia.
AEMO's new CEO Audrey Zibelman said that wind power is risky, but risks can be managed by paying customers to reduce their demand – so-called "demand responses".
Demand response, which describes measures such as financial incentives to induce energy users to cut their demand during supply shortfalls to help prevent blackouts, is among the measures championed by Ms Zibelman.
---
Strengthening the grid
The report found that the blackout in SA was caused by huge storms knocking down three transmission towers in South Australia's north and causing wind farms to slash their output to protect themselves from the massive voltage fluctuations that resulted. It confirms that within the space of seven seconds, 456 megawatts of output from nine wind farms north of Adelaide was taken out of the grid, which cause a surge of power through the Heywood connector to Victoria.
The report also found that South Australia needs more local grid-strengthening services in order to minimise the risk of being cut off from the national grid.
"Australia needs a coordinated national planning approach for energy transformation to enable optimal solutions to be implemented in the long-term interest of National Electricity Market (NEM) consumers"
In a statement accompanying the report, AEMO said that the findings "reaffirm the need for a coordinated, national planning approach for energy transformation is imperative to enable optimal solutions to be implemented in the long-term interest of National Electricity Market (NEM) consumers".
Energy companies have blamed surging power prices on a failure of national energy policy in an angry response to the Turnbull government's decision to call in the Australian Competition and Consumer Commission to investigate alleged retail power price gouging.
---
Recommendations for the future
The report made 15 preliminary recommendations including: AEMO itself being better prepared for extreme weather events; a stronger system protection scheme to minimise regional separation from the grid, quicker restoration following a "black system" and limiting the time of a market suspension after an event.
---
Fertilizer CEO moots fracking to help solve crisis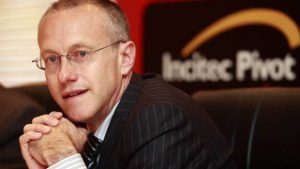 The CEO of one of Australia's biggest gas guzzlers, Incitec Pivot fertilizing plant, has mooted the idea of fracking to help solve Australia's energy woes.
James Fazzino echoed energy power retailers and pretty much all of the players in the field in blaming politicians for the lack of consensus and will to build a coherent energy policy
"With appropriate regulation you can frack. In fact Australia has done fracking for the last 40 years, in South Australia," Mr Fazzino said.
Victoria recently became the first Australian state to ban fracking, and legislated a moratorium on onshore conventional gas exploration and extraction until June, 2020.
Mr Fazzino said exports of liquefied natural gas were compounding Australia's energy shortage. Incitec Pivot recently established a $1 billion ammonia plant, which uses shale gas, at Louisiana.
"It's been a shale gas revolution in the US… today we're paying just under $3 for gas (in the US). The spot price for gas in Australia today is $20," Mr Fazzino said.
---