Gas prices for industrial buyers on the East Coast market remain much higher than they should be despite increased supply from Queensland LNG, the competition watchdog has found.
The Australian Competition and Consumer Commission (ACCC) said that the gas market remains "extremely challenging and is not functioning properly". The gas market remains under the scrutiny of the ACCC for the next three years.
Prime Minister Malcolm Turnbull has threatened to slap foreign export limits on LNG producers on numerous occasions, but the market has not righted itself.
---
Gas market forecast to be tight in 2018
In a report released on 13 December, the ACCC noted: "Even with more offers in the market and the LNG projects diverting more gas domestically, the supply and demand outlook for 2018 continues to represent a tight market."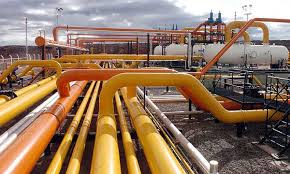 The issue has also compounded itself in the Southern states because production is not meeting demand due to a slowdown in Victoria. This is forcing buyers to import gas from Queensland, incurring high transportation charges of up to $4 per gigajoule.
The ACCC found that some retailers are refusing to offer gas to long-term customers which are approaching the end of their supply contracts and this is threatening their 2018 operations. The ACCC said there were "difficult times" ahead.
The Government is disputing the findings, saying that its policies are now repeaing dividends with a previously projected gas shortfall for 2018 having been turned into a surplus.
---
Ministers say gas prices have fallen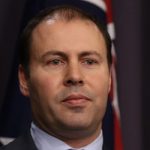 Energy Minister Josh Frydenberg and Treasurer Scott Morrisson have both gone on record to
claim that gas prices for large users have fallen from a peak of $16 a Gigajoule to as low as $8, while prices for small users have dropped from $18-$19 to less than $11/GJ.
"While our interventions have had the desired impact and have likely saved us from a shortfall in 2018, we need to continue to address the issues identified by the ACCC," Mr Morrison and Mr Frydenberg said in a joint statement.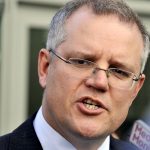 The ACCC found that commitments by LNG producers in Gladstone to give preference to domestic customers over LNG spot sales to Asia mean that the forecast for LNG spot exports has almost halved to 34 PJ. Yet the LNG exporters, which include Origin Energy, Santos and Shell, still expect to sell 34 PJ on the spot LNG market next year.
Gas prices offered to large industry customers have eased from a peak early this year and large buyers have been more willing to enter into purchase deals, with about 12 users signing contracts recently for 2018 deliveries.
But wholesale gas prices set by producers are still higher than equivalent "netback" prices for LNG, the ACCC said. Netback refers to the total cost including transportation, marketing, production etc. Queensland prices averaged $8.38/GJ in the June-November period, compared to the $5.87-$7.85 netback range.
---
Smaller buyers face higher gas prices
Smaller buyers are worse off, with higher gas prices and fewer choices of supply. Overall the three major retailers – AGL Energy, Origin and EnergyAustralia – have significantly cut the amount of gas they have contracted for sale in 2018 and 2019 compared with previous years.
The regulator voiced "great concern" that some industrial users of gas had found prices were simply "unsustainable" for their businesses long term and so had held off writing contracts for 2019 in the hope prices would improve further.
Some small commercial buyers are still only receiving offers of supply from one or two suppliers and in some cases from no suppliers.
The shortfall in supply envisaged in September for the eastern states of between 55 PJ and 108 PJ for 2018 has mostly disappeared. Now the base case would see a surplus of 20 PJ, although a deficit of 33 PJ is still predicted if demand is high.
Likewise, the predicted 2019 shortfall of 48-102 PJ has turned into a likely surplus of 30 PJ, with a shortfall of 24 PJ in the high-demand case.
---
Increased production will ease the impact – ACCC
The ACCC said the best way to address the supply gap in the southern states is to increase local production and re-emphasised the impact that onshore gas bans in Victoria and regulatory restrictions in NSW are having in stalling some large resources.
The report is the second since the regulator was tasked by Treasurer Scott Morrison in April to use its powers to monitor the market and hold suppliers to account on their commitments to supply domestic customers. The next report in the three-year inquiry will land in March.
---