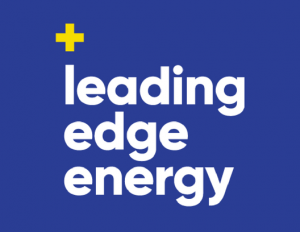 Leading Edge is growing! As part of our expansion plans, we have a number of initiatives on the go that are designed to ensure we deliver increasing value to business energy users Australia-wide.
New branding – We are in the final stages of refreshing our brand to better reflect the values on which we are building our business.
New premises – This month, we relocated from our Neutral Bay office to a bigger and more modern space in Pyrmont.
New services – Over the past 6 months we have invested in a range of services so our clients can be confident that Leading Edge is with them at each step of the energy cost reduction journey.
---
+ New Brand
Leading Edge Energy has come a long way since our inception in 2010 (when we were known as EMSquared). Our focus has always been, and remains, on helping our clients become more pragmatic about energy cost reduction. But to do this, we need to be sure that we practice what we preach and take a progressive approach to everything we do. We know we are doing this, but we realise that our brand perhaps didn't portray this fact to our clients.
As a business, we continually seek to challenge the status quo set by the energy consultancy and brokerage industry. We do this by looking at our peers, and constantly striving to deliver more to our clients for less. We are proud that in doing so, we deliver a comprehensive energy cost reduction service that delivers tangible, practical and cost effective solutions to our clients. The suite of services that we offer to our clients are all 100% obligation free.
To ensure our image is aligned with our client outcomes, we are in the process of rebranding to reflect the advances we have made in our product and service offering and in our efforts to deliver more value for less to our clients.
Our new brand will be launched in the coming weeks.
---
+ New office space
As part of our rebranding exercise, we are also moving offices to Pyrmont in the bustling Inner West of Sydney. We are always happy to have face to face meetings with out clients and feel that relocating to this central hub of business will facilitate matters for clients who are based in Sydney, or visiting from out of town.
---
+ New services
Our goal to to maximise our clients' energy independence. What does this actually mean? We want you to be doing everything that you can to minimise your dependence on grid sourced electricity. Why? So your business doesn't have to continue to endure the energy price volatility that is prevailing in the Australian retail energy market. How? Reducing energy pricing risk is not just about minimising energy rates. This helps mitigate the problem, but it doesn't prevent your business from being exposed to energy price risk and bill shock. So what does? Understanding your energy usage, taking steps to minimise it, and then generating and storing your own energy is the way to insulate your business against energy market volatility. At Leading Edge Energy, we are pleased to offer a range of service that enhances your ability to do this. That is, we help you monitor, reduce, generate and store your energy.
– Energy invoice validation & usage reporting
Our new monthly invoice validation and usage report details 13 months of invoice and usage history so your can track how electricity at your site has been tracking since this time last year.
Our reporting portal will give you close to real time meter data, detailed email reports as well as alerts in the event of abnormal consumption.
These tools will help you take direct control of your consumption and identify any problem areas.
– Solar Energy Tenders
Our Solar Energy Tender service cuts through the confusion that a very competitive and noisy solar industry has created.
Business has been very slow to adopt solar despite the financial and energy risk management benefits that it offers. Our solar tender solutions make it easy for businesses to put their solar requirements to competitive tender, compare the offers and select the solar provider that best meets their specific circumstances.
We will rationalise the process of designing the system and specifying requirements with installers and suppliers. By doing this, we ensure that solar providers will use the same specifications when drawing up a tailor-made quote so you can see all options that are on the market on a like for like basis. Our service includes system design, specification and tender outcome reporting.
– Integrated Energy Efficiency Advice
Energy efficiency is a broad and loosely used term. It may include simple behavioural changes by occupants of a building or upgrades to plant and equipment to make a premises operate more efficiently.
Leading Edge provides an integrated energy efficiency assessment and project delivery service to help commercial energy customers identify, prioritise and then implement energy efficiency upgrades.
Our assessment in free of charge and obligation free to Leading Edge commercial procurement (brokerage) clients. Our solutions address all areas of electricity demand including lighting, air-conditioning, refrigeration, power factor and voltage irregularities.
We aim to deliver a return on investment of three years or less on all projects and our solutions deliver positive cash flow from day 1.
We provide monthly invoice and usage validation reporting to all of our commercial and industrial electricity clients so you can verify the outcome of your energy efficiency upgrades.
---