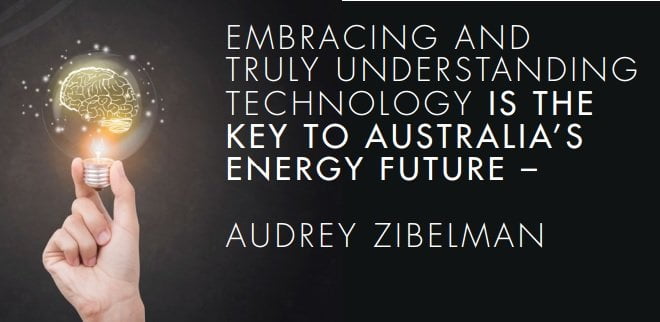 New Australian Energy Market Operator (AEMO) CEO Audrey Zibelman has certainly hit the ground running since taking over the helm in March 2017, and the known advocate of demand response reduction schemes is already pushing for Australia to embrace new energy generation technologies.
In the March 2017 AEMO newsletter, she writes about the need for Australia to snap out of the idea that today's power grid is modern technology. It isn't; she argues that it is yesterday's tech.
---
Embracing and truly understanding technology is the key to the future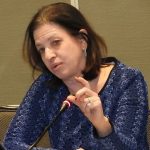 In her message, Ms Zibelman said that the answers to the challenges faced by the Australian energy market can be found in the future. "You are not going to find the solution by looking in the rear view mirror," she said, relating this to how we're still using 20th Century network technology, limited by the standards of the time it was built.
 She touches on how the energy grid couldn't store large amounts of electricity and was inflexible because it didn't react to activity and pricing conditions. These factors made it turn out more inefficient and expensive than it potentially could be because they did not maximise existing plant resources.
 However, Zibelman acknowledged that there have been considerable developments in energy-related technology spurred by social, political, financial, and environmental factors, saying "It is these current trends, and the changes and advances that are yet to happen, which should and must dictate our future energy direction."  
An example she cited in the article is the innovative tender initiative the South Australian government launched for a 100-megawatt battery storage facility to solve issues with the electricity supply.
---
The New York experience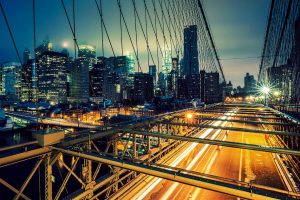 The AEMO CEO also relayed a story about how they had needed to generate an additional amount of electricity to meet the power demand in an expanding Brooklyn, and the utility company had pitched the idea of building a new substation which would require entire city blocks. The government instead asked them to tap resources that can be integrated into the existing buildings and find a way to give incentives to those who participated in the project.
 This led to the installation of built-in battery storage, solar panels, and smart appliances, as well as paying consumers for adjusting their electricity consumption around the peak periods. It may seem like a small-scale project but innovations in energy generation technologies like this one are no less essential to the network's evolution. This is especially true as it showed how tech can address the consumers' needs as well as meet and supply reliability standards.
---
Solar energy – a community of interest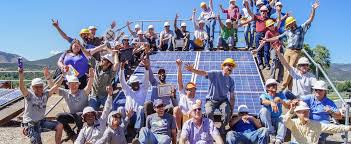 One other important aspect of what happened in Brooklyn is, according to Ms Zibelman, that involvement in the process was not limited to wealthier individuals, lower-income households were also able to take part, thus building what she refers to as a "community of interest" that affects how people use resources.
 In her own words, "the 'community of interest' concept is important because in such a community, the use of energy essentially becomes not only part of urban planning but also part of the social fabric, rather than just an external commodity we 'buy in' that is physically and philosophically detached from our lives."
 Ending the article, the AEMO chief explains that there are many more opportunities for adopting new energy technologies in Australia, similar to what they did in New York, and this is one of the reasons that spurred her to take up the position as AEMO's CEO.
She then closes, saying, "There is real potential for substantial transformation of the energy sector. AEMO, as the market operator, is uniquely positioned to influence and drive this transition."
---
 About Leading Edge
Leading Edge Energy is an energy cost reduction consultancy. We can offer you a complimentary initial review and assessment for your energy consumption – you're not obliged to accept any offer we recommend thereafter, so you can better understand your electricity usage.
Learn more about the energy management process on our services page, or visit our blog to read updates on the latest in energy generation technologies, happenings in the energy industry, as well as find tips for maximising your site's lighting efficiency, among others.
Call us today on 1300 852 770 or visit our website to get a quote