What is there not to love about pandas? Pandas are cute, fluffy, adorable, and perfect for adorning anything from mugs to t-shirts and full-sized costumes.
But did you know that China has also built a solar farm in the shape of two pandas? And why on earth not?  Pandas are arguably China's most recognisable ambassadors and are well-loved all over the world. They have also been used as icons for conservation efforts many times over, so it's only fitting that the image of the panda is used for a renewable energy project like this.
The panda-shaped solar farm was built in Datong, North China's Shanxi Province by Panda Green Energy Group, a Hong Kong-based company specialising in green energy, and was connected to the national electricity grid on 29 June. When it is completed, it will provide 100 Megawatts of power – enough to power 16,400 homes.
It is expected to have a lifespan of 25 years and will generate 3.2-kilowatt hours of solar energy over its lifetime.
---
Panda solar farm to save 2.7 million tons of carbon emissions
To put that into perspective, the solar farm will save more than one million tons of coal being burned or the equivalent of 2.7 million tons in carbon emissions. Like in certain parts of Australia, China is heavily reliant on coal for energy generation, but it has also created terrible pollution which leads to many other issues including health problems among citizens. Cutting down on carbon emissions can help improve the environmental situation in China.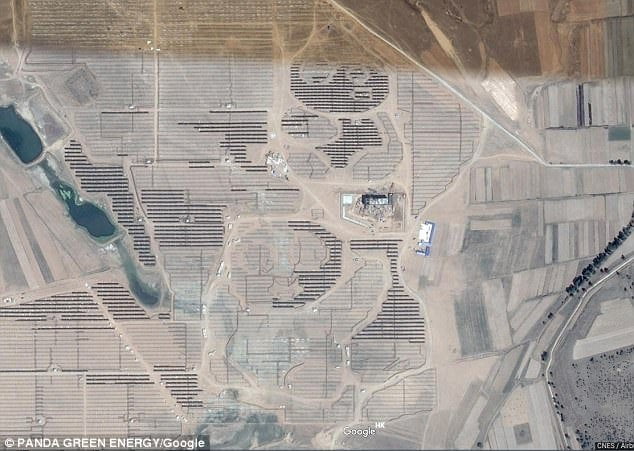 Construction on the panda solar farm began last November and around half of it – 1 square kilometre, has been completed and is already generating solar power. According to a blueprint supplied by Panda Green Energy, the farm, located near Yongsheng Village, is composed of the images of two black-and-white bears which the Xinhua News Agency reported were supposed to be a family.
The pandas, which are composed of monocrystalline silicon – the base material for silicon chips, in the black areas and thin film solar cells in the grey and white parts, can be seen from satellites and are almost completed.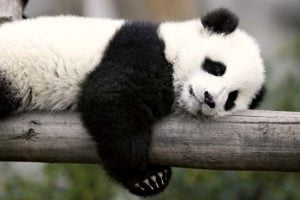 The innovative farm has already been recognised by the United Nations Development Programme, which launched a global campaign to promote the solar farm together with China Merchants New Energy, the mother company of Panda Green Energy.
The farm is set to provide solar energy to countries and regions along China's 'Belt and Road' routes, which is a nationwide initiative aimed to connect China to Europe via central Asia.
The panda solar farm definitely shows a lot of promise for sustainable energy generation and the environment, and that makes us wonder if Australia were to order something similar, would we go for the shape of a kangaroo, koala or a wombat?
---
About Leading Edge
Leading Edge Energy is an energy cost-reduction consultancy and our focus is on helping our clients get a clearer sense of their electricity and gas consumption and costs. We serve as our clients' advisers through the entire process of minimising rates and optimising their energy efficiency.
We also offer a complimentary initial review and assessment of their business' energy use – it comes with no obligation to take up any of the offers we might recommend but will definitely shed some light on why one's bill costs the way it does.
Call us today on 1300 852 770 or visit our drop us a line at info@leadingedgeenergy.com.au for a free consultation.