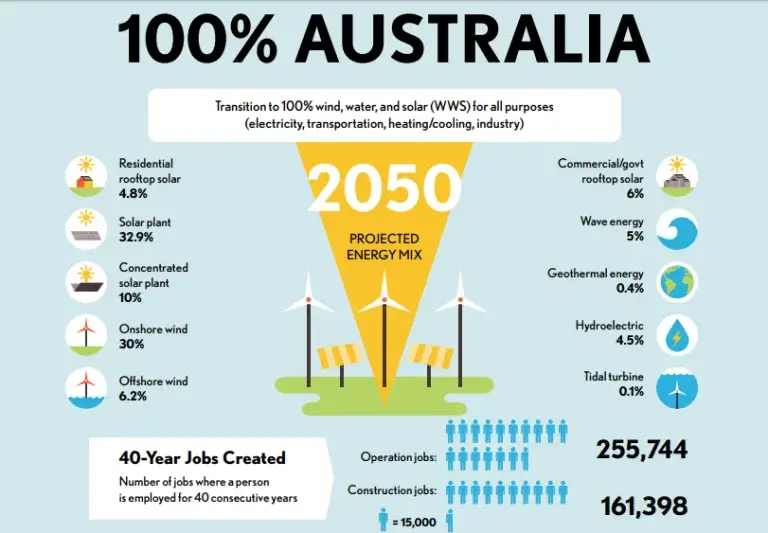 A respected team of experts from Stanford University has compiled roadmaps to enable 139 countries around the world to convert to 100% renewable energy future by 2050.
The team, led by Professor Mark Jacobson published the study in the scientific journal Joule. This is the second study published by Prof. Jacobson, a follow up to a previous study that identified how US states could make the same transition. Australia is included in the study and you can see the roadmap infographic.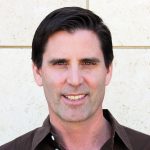 Commenting about the study, Prof Jacobson said: "These roadmaps provide the first specific plans ever produced by country for the world to avoid 1.5 degrees Celsius global warming."
Crunching the numbers, if the whole plan was implemented around the world, 57.6 % of the world's energy would come from solar, 37.1 % from wind and the rest from hydroelectric, geothermal, tidal and wave energy. This would mean that the world would be running on 100% renewable energy.
---
100% renewable energy future would cost AUD 160 trillion
The transition to 100% renewable energy would not be cheap. The study calculated that it would cost around AUD $160 trillion. But once the infrastructure is set up, costs would be offset over time because the sources of energy are ultimately free.
The study found that if implemented, the plan would also create hundreds of thousands of jobs worldwide and there would also be massive savings in healthcare.
Jacobson said: "The beautiful part is that such a transition will also create over 20 million more permanent full-time jobs than lost worldwide, save consumers money and avoid over 3 percent of each country's GDP in air pollution health costs alone."
The 139 nations, which collectively emit more than 99 percent of all carbon dioxide worldwide, were selected based on available International Energy Agency data. Each country was also assessed for its raw renewable energy resources.
---
100% renewable energy future requires rapid electrification
The plan requires a rapid electrification of every country's entire energy sector—that means transportation, electricity, industry, agriculture, forestry, fishing, and heating or cooling needs.
This means that everyone would have to ditch traditional goods for electric heat pumps for air and water heating, induction cooktop stoves and electric vehicles, etc.
Jacobson and his collaborators' plan has been criticized by some for excluding nuclear power, coal, natural gas or biofuels. But these were, in fact, intentionally not considered. Nuclear power is high-cost and pollution from meltdowns is catastrophic. "Clean coal" and biofuels emit much more carbon per unit of energy than wind, water or solar power.
---
About Leading Edge Energy
Leading Edge Energy is an energy cost-reduction consultancy. We assist our clients by applying a holistic lens to your energy costs whereby we guide you through the complete cost reduction cycle from rates minimization to energy efficiency, solar generation and battery storage.
Our initial review and assessment process is a complimentary service and you are not obliged to accept any offer that we recommend to you.
Call us today on 1300 852 770 or send us an e-mail at hello@leadingedgenergy.com.au to learn more. But if you want to get started immediately, just fill out our Get Started form today.