Renewable Energy generation in Australia reached a record 17% of total output in 2016. In its Clean Energy Australia Report 2016, the Clean Energy Council attributes the new record to increased rainfall and catchment for Hydro plants. It also said that a series of new wind and solar projects also contributed to the positive result.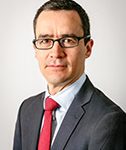 The good news for the environment is that Australia is on track to meets its Renewable Energy Target for 2020. If the goal is achieved, Australia will be producing and additional 20 per cent of electricity from renewables compared to1997 levels.
Clean Energy Council Chief Executive Kane Thornton said 10 large wind and solar projects had been completed last year, with the bonus of reduced final costs.
"Every month brings new project announcements. While total investment in large-scale renewable energy was $2.56 billion last year, $5.20 billion worth of projects have secured finance in just the first five months of 2017 and have either started construction or will begin this year," Mr Thornton said.
---
 Renewable energy: Solar panel installation gathers pace
Installation of rooftop solar systems was steady in 2016, with a total of 135,370 systems installed throughout the year. The pace has picked up in 2017, with the industry posting its largest ever March quarter for rooftop solar, and the biggest of any quarter since August 2012.
Leading Edge had picked up on this trend when the Clean Energy Regulator for 2016 was issued late last month. Leading Edge's experts specialise in tailoring solar panel installations to the individual needs of any home or business.
Mr Thornton said large-scale solar power is almost half the cost it was just a couple of years ago. He said that it is now cheaper than coal and in particular gas, which has skyrocketed in price.
Using a clever pun, he commented: "Innovation continues right across the renewable energy supply chain and new technologies such as energy storage are beginning to get their time in the sun."
Over 35 large-scale projects are already under construction or starting this year. This means more than $7.5 billion in investment and more than 4,100 additional direct jobs. These projects amount to more than half of what is needed to meet the RET target in 2020.
---
Highlights from the report
17.3 per cent of Australia's electricity came from renewable energy during 2016

Hydro made the biggest contribution, providing 42.3 per cent of the total renewable energy

generation

Non-hydro renewable energy such as solar, wind and bioenergy delivered 10 per cent of Australia's power in 2016

The ACT Government's reverse auction program led to the cheapest wind power ever contracted, for $73 a megawatt-hour at Neoen's Hornsdale 3 Wind Farm. The recent sale of the Stockyard Hill Wind Farm in Victoria led to Origin Energy contracting renewable energy from the project for less than $60/MWh

About half of the projects which are under construction or will start in 2017 under the RET are large-scale solar, due to a plunge in costs over the last few years. Support from the Australian Renewable Energy Agency (ARENA) and innovative finance from the Clean Energy Finance Corporation (CEFC) have pushed the price of large-scale solar down to almost half what it was just a couple of years ago.

Tasmania's energy crisis was resolved following the repair of the Basslink cable connecting the island with the mainland, combined with strong winter rains

10 new renewable energy projects came online in 2016 – Seven solar plants and three wind farms

6750 battery systems were installed in 2016, 13 times the number that were installed in 2015.
The full report can be accessed on the Clean Energy Council website.
---
About Leading Edge
Leading Edge Energy is an energy cost reduction consultancy. We assist our clients by applying a holistic lens to your energy costs whereby we guide you through the complete energy cost reduction cycle from rates minimization to energy efficiency, solar generation and battery storage.
Our initial review and assessment process is a complimentary service and you are not obliged to accept any offer that we recommend to you.
Call us today on 1300 852 770 or visit our website to get a quote