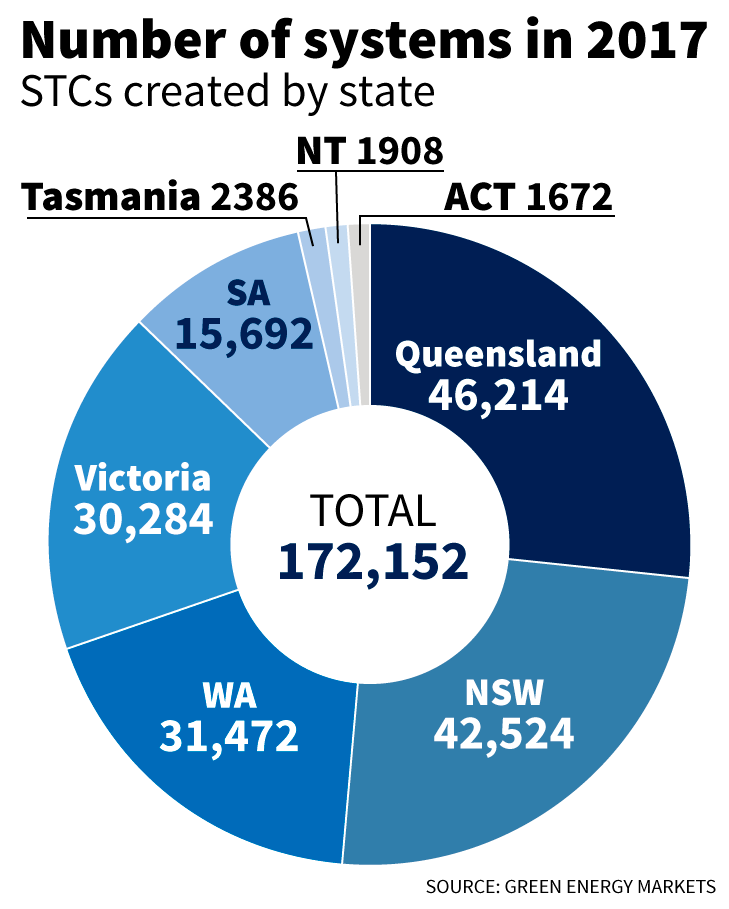 Australia's insatiable appetite for rooftop solar shows no sign of diminishing as 1 Gigawatt of solar capacity was added last year with the market expected to expand further in 2018 due to cheaper prices and better returns on investment. The time to invest in solar is now.
According to consultancy firm Green Energy Markets, Australia added a total of 1.078 Gigawatts of solar capacity, smashing the previous record set in 2012 by 12 percent. Last year's figures also eclipsed 2016's by about 50 percent.
The trend is being registered all over Australia. Green Energy Market's Director of Analysis Tristan Edis said: "The surge is happening across every state … and across all segments of the market".
He said that the demand for solar is primarily being driven by electricity prices and the savings that can be made through the installation of solar.
The figures were based on the number of renewable energy certificates (STCs) which are created by small-scale panel installations and excludes the rapidly increasing large-scale solar farms.
Rooftop installations last year grew a third last year to 172,152 units, overturning a four-year drop.
---
Leading Edge Energy solar tender solutions
Leading Edge Energy specialises in solar tender solutions. We present the best possible options to suit your circumstances so you can make a confident and well-informed investment in solar.
We ensure that solar providers will use the same specifications when drawing up a tailor-made quote so you can see all options that are on the market on a like for like basis. Our service includes system design, specification, and tender outcome reporting.
We will provide monitoring and support for the system to ensure it is working correctly for the life of the system – as long as you remain a customer through our rates service. Call us TODAY on 1300 852 770 or drop us an email on info@leadingedgenergy.com.au to speak to one of our experts.
---
Rooftop solar demand to grow in 2018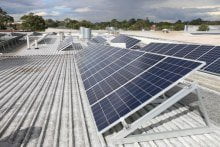 Consumers are purchasing larger units, moving towards 5-kilowatt systems which are becoming the go-to size. The boom is set to continue into 2018, with solar installers saying that they are struggling to keep up with demand.
Electricity prices are expected to level out this year, with the Australian Energy Market Operator predicting that they will finally settle down.
Prices for solar units are lower than they ever have been and are expected to drop even further, leading to more and more businesses deciding to invest in them.
The major event that kick-started the small-scale solar boom was the storm which hit South Australia in September 2016.
This caused wholesale electricity prices to spike and the situation got even worse when the Hazelwood plant in Victoria was mothballed in early 2017.
Commercial demand for sub-100 kilowatt systems already made up almost 30 percent of the market last year.
Data shows that about a third of firms will see their power contracts expire this year and will face very large hikes in energy charges that will make solar panels appealing.
---
Rooftop solar has never been cheaper
While rooftop solar is gaining more traction, the large-scale solar farm industry is also growing at a very rapid pace. There are a total of 33 solar farm projects underway, two of them coupled to wind turbines, which is equivalent to 2.291 Gigawatts of capacity.
In a recent report, The International Renewable Energy Agency found that solar energy costs will fall about 35 percent each time capacity is doubled between 2010 and 2020. The cost for onshore and offshore wind generation is set to fall by 21 percent and 14 percent for offshore wind over the same period, the report said.
Onshore wind generation is still the cheapest form of energy at AUD7.6 cents per kilowatt-hour, while solar costs an average of AUD 13.3 cents. Fossil fuel energy generation can cost anything between 6.2 cents and 21 cents.