Small businesses are bearing the brunt of Australia's energy price hikes and many could be facing closure. Australian Small Business and Family Enterprise Ombudsman Kate Carnell has warned that if prices continue to trend upwards, the straw could break the camel's back. Ms Carnell said that if something is not done about the situation quickly, energy price hikes will lead to job losses around Australia.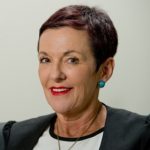 While small businesses are suffering the most, Ms Carnell described high-energy-use companies, such as manufacturers and the hospitality industry, as casualties of a failed system.
With energy costs eating away at the bottom line, local businesses find themselves facing a disadvantage in Australia and are losing customers to overseas competition.
"If we don't fix the policy settings, there will be small business closures and job losses. It's that simple," says Ms. Carnell. "The states need to stop grandstanding and get on board with a national approach."
The ombudsman said the two key steps to finding a solution were:
Confidence and stability to encourage investment. "Toxic political debates, mixed messages and policy backflips" have stunted development, deterred investment and seen Australia fall way behind schedule.

Investment to grow baseload power generation. "Investors need confidence there's not going to be another change of policy when there's a change of government," Ms Carnell says. She said Australia's politicians need to rally behind an energy plan.
---
Finkel Review recommendations will help small businesses
Ms Carnell said the Finkel Review provides one of the most promising ways forward for Australia, which has a steady plan that all sides of the political spectrum can get behind. A lot of progress is being made, such as the agreement between the South Australian Government and Tesla to build a giga-battery coupled with a wind farm. However, she said more needs to be done. She said there is no doubt that rising energy prices and other factors have already swallowed some small businesses, but without some changes, it's only going to get worse. It's also going to be much more difficult for Australia's economy to recover afterwards.
"It's a terrible shame that one of the most energy-abundant nations in the world has reached this point," said Ms. Carnell.
---
About Leading Edge
Leading Edge Energy is an energy cost reduction consultancy. We assist our clients by applying a holistic lens to your energy costs whereby we guide you through the complete energy cost reduction cycle from rates minimization to energy efficiency, solar generation and battery storage.
Our initial review and assessment process is a complimentary service and you are not obliged to accept any offer that we recommend to you.
Call us today on 1300 852 770 or visit our website to get a quote