The plummeting costs of solar panel and battery storage installations mean that the time to invest in them is now, according to an expert in the field.
Writing in The Advocate, Chief of the Australian Solar Council and Australian Energy Storage Council John Grimes said the time is ripe for people to start shopping around for battery and solar packages.
He believes that it is not unreasonable to think that 500,000 households will have such arrays installed by the year 2020, given how cheap they have become coupled with the fact that they can generate big savings when used in tandem with battery storage.
He wrote that the energy storage revolution arrived with a bang when the South Australian state government announced that it would be partnering with Elon Musk's Tesla to build a 100 Megawatt giga-battery connected to a wind farm.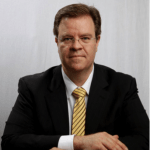 He said the world's biggest lithium-ion battery will provide stability to the state's energy supply and will also serve as emergency backup power. He wrote that apart from this, the project will provide much-needed reliability of supply for regional communities.
"It will also provide badly needed jobs for regional towns in construction, operation and maintenance, as well as tourism from those flocking to see this technological wonder," he said.
Mr Grimes said that this project is just the beginning of the battery storage revolution with large-scale projects due to be undertaken in Victoria and Queensland. "Battery storage is also being rolled out in homes, businesses and regional communities across the country," he added.
---
Solar use in Australia is the highest in the world
Mr Grimes remarked that Australia has the highest rate of household solar use in the world, so it makes sense that families would look to batteries to store excess electricity (created during the day) to be used when they need it most (when returning home from work or school).
"Many companies offer mouth-watering financial packages that combine solar and storage. German battery storage company Sonnen is offering Aussies free electricity – paying customers' power bills in return for accessing the battery storage capacity to provide grid balancing services for network operators," he wrote.
He concluded his piece: "Storage has arrived and it will give you control of your energy use, and slash your power bills. With power prices set to rise by up to 20 per cent, now is the time to shop around and see how solar and storage can work for you."
---
About Leading Edge
Leading Edge Energy is an energy cost reduction consultancy. We assist our clients by applying a holistic lens to your energy costs whereby we guide you through the complete energy cost reduction cycle from rates minimization to energy efficiency, solar generation and battery storage.
Our initial review and assessment process is a complimentary service and you are not obliged to accept any offer that we recommend to you.
Call us today on 1300 852 770 or visit our website to get