South Australia renewable energy investment continues to blaze a trail in clean energy generation and storage sector. This is further highlighted by the state government's announcement of four entities that have been chosen in its 'next wave' energy storage tender.
The four companies, which were chosen from a total of 80 applicants, will collectively receive $8 million in financing through the $150 million Renewable Technology Fund (RTF). The South Australia renewable energy fund was set up in the aftermath of the 2016 Summer storms that caused a state-wide blackout.
The aforementioned South Australia renewable energy projects include lithium-ion battery storage, flow batteries, hydrogen fuel cells, and thermal storage. These initiatives will be set up in different facilities like far-flung mines and distributions centres across the state.
---
South Australia renewable energy sector being noticed by the whole world – Weatherill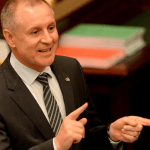 The declaration of the newest projects came a day before the formal opening of the Tesla big battery at the Hornsdale wind farm on 1 December. The 100MW/129MWh facility has already been partially bankrolled through the assistance of the RTF. It was also determined to be one component of the SA government's response to the power outage that occurred in September of this year.
"South Australia is a global leader in renewable energy and the world is paying attention," Premier Jay Weatherill stated.
He continued, recognising the possibilities of renewable energy in the state, "The incredible response to the Renewable Technology Fund and the diverse range of technologies represented in this round of funding shows how much potential exists in this industry of the future."
According to Energy Minister Tom Koutsantonis, these RTF-funded ventures, along with the Hornsdale-based Tesla big battery and SolarReserve's solar and molten salt storage projects were instrumental in turning South Australia into a centre for energy storage. "This funding leverages significant investment in four cutting-edge projects that will showcase new technologies, create jobs and reduce demand on the grid," he said.
Below are the four proposals that will receive financing from the RTF:
---
Planet Ark Power – Schneider Electric (solar PV and battery)
This project, which will be located in an Adelaide distribution centre, will have an allocation of $1.95 million from the RTF. The $13.9 million Planet Ark Power project plans to have a micro-grid management system and battery storage. These will then be integrated with SA Power Networks' Utility Distribution Management System. All of these will showcase what the grid should look like in the future.
UniSA (hydrogen fuel cell)
The University of South Australia's Mawson Lakes campus will receive a grant of $3.6 million. The said amount will be directed toward hydrogen production, a 50kW hydrogen fuel cell, a 0.45MWh flow battery, 3.2 million litres of chilled water storage, and 1.8MW of ground- and roof-mounted solar PV. All of these will reduce emissions from the campus and demand on the grid. The project is being designated as a testing facility.
1414 Degrees (thermal storage)
The thermal storage project at the Glenelg Waste Water Treatment Plant that employs technology developed by the South Australian energy storage company, 1414 Degrees, received a grant of $1.6 million. Also included in this plan is a thermal energy storage device that can contain the heat generated by the combustion of biogas produced on the site.
SunSHIFT
The RTF awarded $1 million in funding to SunSHIFT's modular and movable solar PV and battery project located at the Heathgate Resources Beverley mine. This will combine 1MW solar photovoltaic with a 1MW/0.6MWh battery, and it will be integrated with the on-site gas power plant. This will hopefully inspire the creation of similar facilities all over Australia.
---
These renewable energy technologies funded by the RTF in South Australia are just some of the steps the country is taking towards cleaner, more sustainable energy generation efforts. Visit our blog for articles related to solar power, air conditioner energy efficiency tips, updates on the energy industry, and more.
Want to save more on your electricity bill? Get in touch with our experts and we'll see if we can reduce your energy costs. You can check out our case studies to see the ways we've helped companies lower their energy bills.
Call us at 1300 852 770 or drop us an e-mail at info@leadingedgeenergy.com.au today!