The 250 Megawatt Sunraysia solar and battery power plant which will be built in New South Wales early next year by Maoneng Australia and Decmil will become the country's biggest solar farm.
The new plant will cost some $275 million and will be installed 17 kilometres away from Balranald in NSW and 140 kilometres South-East of Mildura in Victoria. Once operational, the Sunraysia power plant will eclipse the 102-Megawatt facility in Nyngan, which is currently the largest in Australia.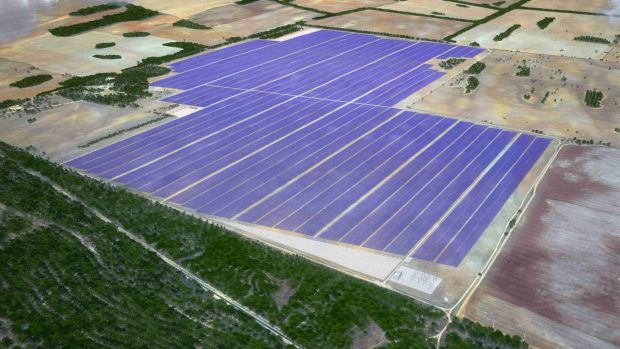 Construction is slated to commence in April or May, according to Maoneng Vice President Qiao Han. Mr Han said the solar farm would increase energy security for the national electricity market and provide additional supply in the year ahead.
The Sunraysia plant is projected to generate at least 530,000 megawatt-hours of electricity annually, with power being distributed to both NSW and Victoria. Once completed, Sunraysia, together with the company's other solar farms, would be monitored and remotely operated out of Sydney.
---
Sunraysia to be followed by three other higher capacity large-scale projects
While there are three proposed projects that will eventually be larger – Equis Energy's 1000-megawatt solar facility in Wandoan, Queensland, Lyon Group's 330-megawatt Riverland site in South Australia, and Photon Energy's 316-megawatt plant in NSW – Sunraysia will be built before these projects.
The developers will also incorporate battery storage arrays to store excess power.
"This will provide greater energy reliability and allow the solar farm to produce electricity during periods of peak demand rather than only during sunlight hours," Decmil said in a statement.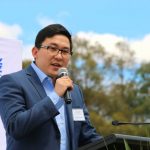 "This development will play a large part in offsetting some of the recent closures of thermal generators within the region as well as bringing opportunities for those looking to transition from fossil fuels into the renewable energy sector," Mr Han said.
Sunraysia is Maoneng's second major Australian solar investment, following the completion in recent years of the 13-megawatt Mugga Lane solar park in the ACT.
The Mugga Lane solar farm generates around 24,500-megawatt-hours of electricity annually, which is enough to power 3000 homes.
The Sunraysia agreement follows the NSW government's release of new large-scale solar energy draft guidelines, which classify this project as a state-significant development.
Under the new guidelines, a solar energy development is classified as a significant project if it has a capital investment value of more than $30 million.
---
About Leading Edge Energy
Leading Edge Energy is an energy cost-reduction consultancy. We assist our clients by applying a holistic lens to your energy costs whereby we guide you through the complete energy cost-reduction cycle from rates minimization to energy efficiency upgrades, solar generation and battery storage.
Our initial review and assessment process is a complimentary service and you are not obliged to accept any offer that we recommend to you. Call us today on 1300 852 770 or e-mail our Energy Experts at hello@leadingedgeenergy.com.au to learn more.