The switch to renewables is very real and is happening right now with 46% of large businesses reporting that they are seeking cheaper and greener alternatives to grid electricity.
The findings were made in a report by the Climate Council, which also stated that as power bills continue to threaten the bottom line of businesses, more are turning to behind-the-meter generation, battery storage, and Power Purchase Agreements.
Business installations of solar power increased by 60 percent over 2016-2017, with over 40,000 commercial solar power systems now installed in Australia. The capacity of businesses to generate their own solar energy has doubled since 2016.
The news comes just days after AGL Energy snubbed a $250 million bid for its ageing coal-fired Liddell plant by Alinta Energy, saying that it was going to push ahead with plans to build a renewable energy hub producing electricity from solar, wind and pumped hydro.
Switch to renewables driven by 80% price increase in electricity bills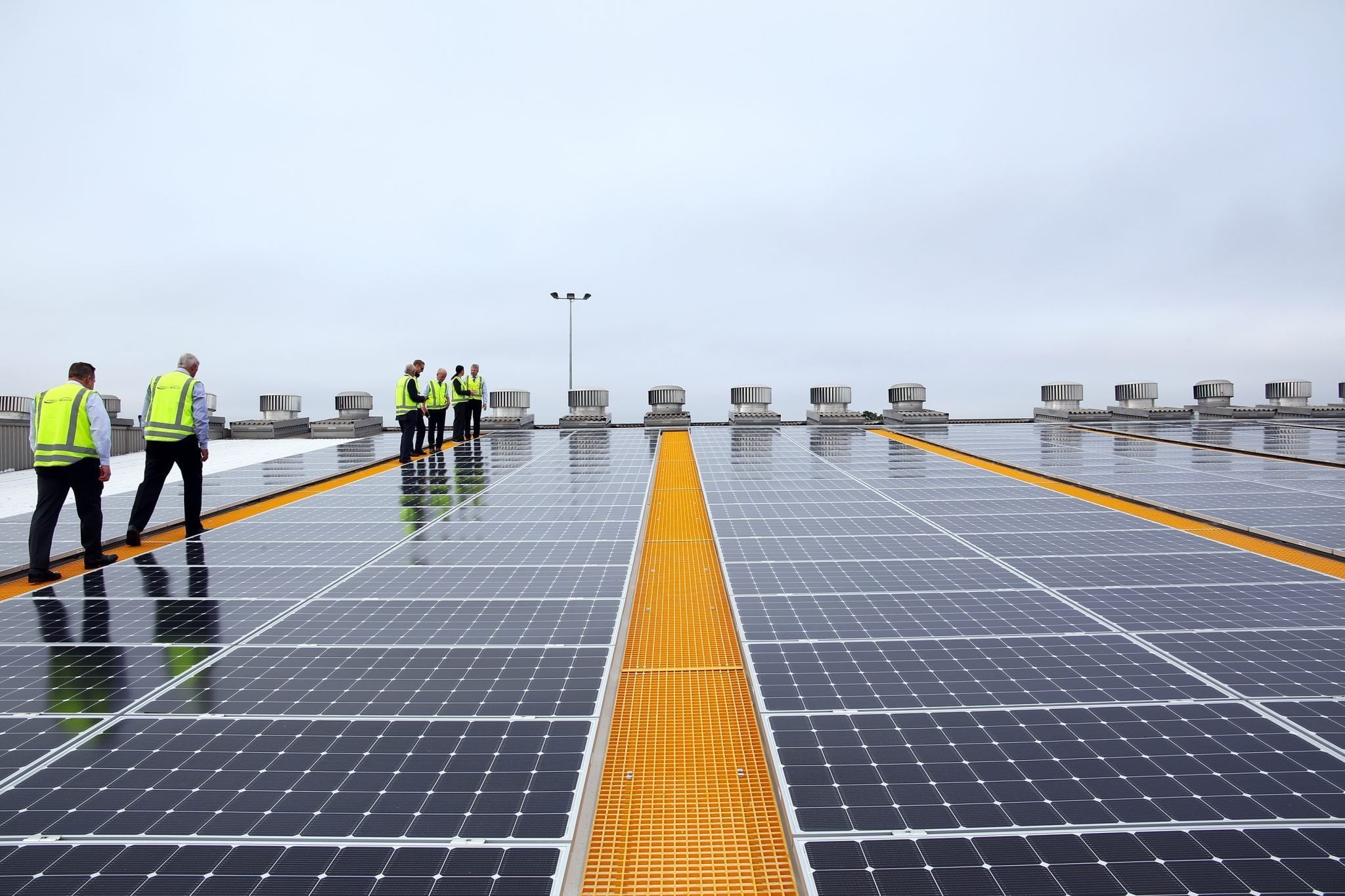 In its report, the Climate Council said that the average small to medium sized business electricity bill is 80% higher than it was 10 years ago while gas prices have tripled in the last five years.
Australia is experiencing a boom in renewable energy, with over 5,000 MW of renewable energy projects under construction in 2018.
The cost of wind and solar power now makes it the cheapest form of new generation — far cheaper than coal, according to the Climate Council.
Business owners report making their investment back through cost savings in less than five years.
Making the switch is good for business, with 80 percent of Australians saying big companies should be using renewable energy. In addition, 76 percent of people would choose a product made with renewable energy over a comparable product that is not.
However, there are pitfalls. Some electricity retailers are putting conditions in the fine print of retail contracts which prevent businesses from installing behind-the-meter solar or from entering power purchase agreements.
The switch to renewables has been gathering pace, particularly in the manufacturing industry, where increased power bills have squeezed profits.
Businesses which have made the switch to renewables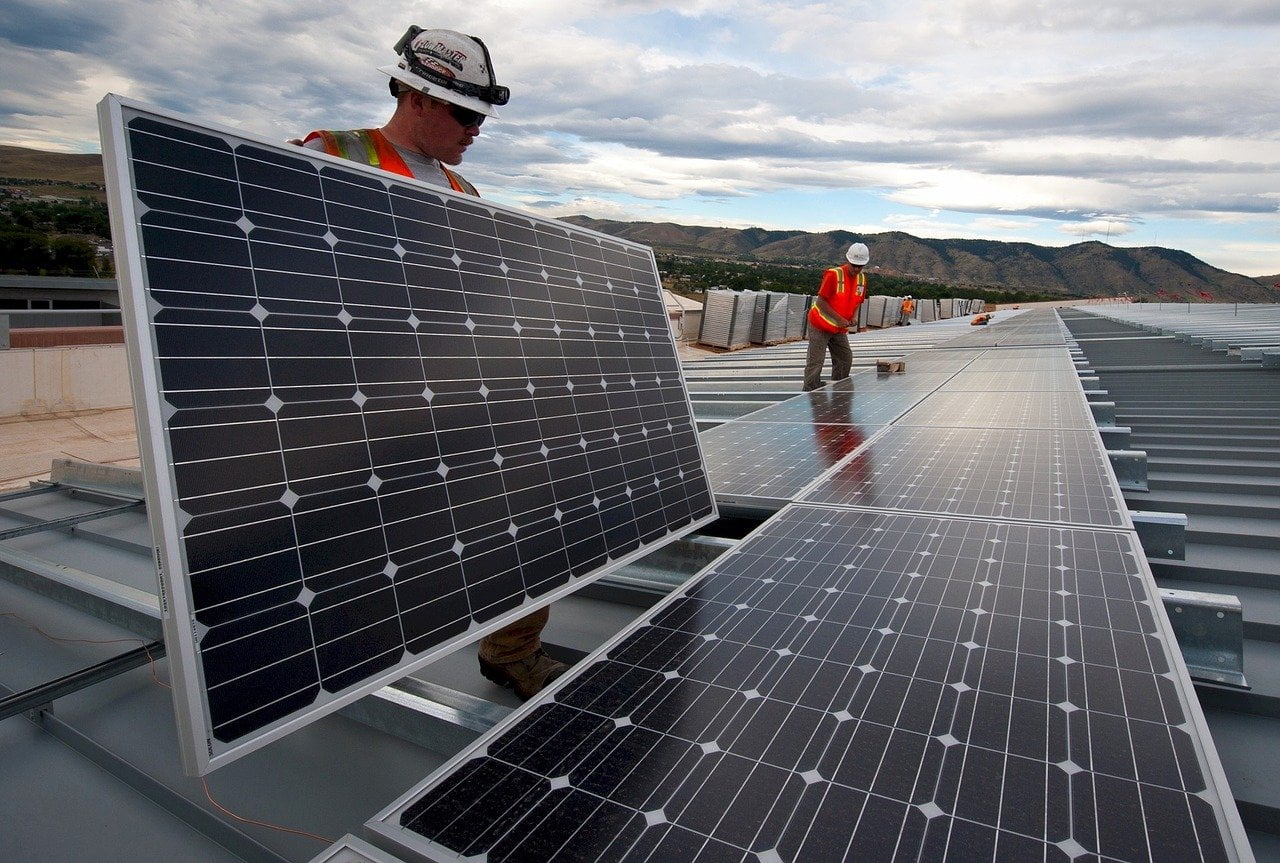 The Melbourne-based Carlton & United Breweries is moving towards 100% renewable energy. The company is adding a rooftop solar installation and has signed an agreement with a solar farm near Mildura to provide most of the brewery's power needs for the next 12 years.
Sun Metals, which runs a power-intensive zinc refinery near Townsville, is one of Queensland's biggest energy consumers.
To help justify a planned $300m expansion, the business is building a massive solar farm that will produce one-third of its energy needs. The refinery will be the largest single-site consumer of renewables in the country.
You can read a separate article about the businesses that have stepped off the grid here.
Businesses that switch to renewables are helping national transition
Greg Bourne, who is a member of the Climate Council and an energy expert, said businesses who transitioned to renewable energy to cut costs and take control of their power bills were also playing a crucial role in transitioning the nation away from ageing, polluting and unreliable fossil fuels.
"This report shows that the rising cost of energy is the number one concern for Australian businesses over the next decade, so it's no surprise that a variety of businesses … are all turning to affordable renewable energy and storage solutions," he said.
"This is a worldwide transition, with businesses around the globe taking advantage of the investment opportunities associated with renewable energy, with 131 of the world's largest companies on their way to being powered by 100% renewables."
The Clean Energy Regulator said last week the government's 2020 renewable energy target had effectively been met by projects that have been built, commissioned, or are under construction.