Businesses must take measures now as short term prices soar
Warnings sounded on possible Victoria blackouts next year
Dow CEO hints that businesses could leave
The Australian Industry Group's 11th-hour bid to keep Victoria's Hazelwood ageing coal plant operating is set to be flatly turned down by the State Government today.
The news comes as French operator Engie prepares to shut down the first boiler on Monday, with the last of the eight set to be turned off for good on Wednesday.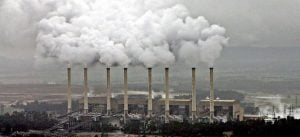 The Industry Group, which sounded the alarm on soaring energy costs in its Energy Shock Report last week as reported by Leading Edge here – believes that the shortfall of 1,600 Megawatts could lead to blackouts and even higher costs next summer. Hazelwood supplied up to a quarter of the whole state's energy needs.
AIG is lobbying with the Federal and Victorian Governments to keep coal being shovelled into the furnace, but the pleas have fallen on deaf ears. Engie said that at least a $400 million injection would be needed to make the plant viable, and even if it did have the money, it would not do it because the company is on a global strategy to exit the coal market to focus on renewables.
The plant, which is the biggest CO2 belcher in Australia is not an attractive option for investors and no credible offers have been received. The brown coal plant does produce cheap power, but it emits a staggering 1.5 tonnes of CO2 per megawatt-hour of electricity generated.
It will be the ninth coal plant to shut down in recent years, which has caused prices to soar up to three times the levels of just one year ago in Eastern states.
Mitigating measures for businesses
Since the huge price spikes, there have been several project announcements – though most are long term involving new gas plants in Queensland, the expansion of Snowy Hydro and the construction of a battery farm and gas plant in South Australia. In the long term, these should help to drive prices down, but we are looking at completion dates that are five years down the line, which in the current economic climate, is enough to see plenty of businesses crash and burn or shutter up for good.
Shell has announced that it will produce an additional 10% of gas supply for the local market, but that is a drop in the ocean compared to the price woes experienced by business owners and residential consumers.
As things stand, the only defence against such huge cost threats are elimination of waste and self-generated power – areas that Leading Edge consultants specialise in. Another option is group tenders, another area that Leading Edge is actively pursuing. It is important to act now before it is too late. Cutting energy costs is vital for all businesses to stay afloat in the current climate of extremely volatile spot and exorbitant futures prices.
Warnings sounded on possible Victoria blackouts next year
The Australian Energy Market Operator also weighed in and warned that supply in Victoria will be very tight without Hazelwood over the next two years unless more supply comes into the market.
It warned that Victoria faces an unprecedented 72 days of possible power supply shortfalls over the next two years.
Victorian Premier Daniel Andrews downplayed the threats to energy supplies, saying he still believed Victoria would be a net exporter of power.
Dow CEO Andrew Liveris blasts Australian political spectrum
Hints that the industry could leave if the crisis is not fixed
Meanwhile, the Australian born CEO of Dow Chemical Company Andrew Liveris has lambasted Australian policymakers, calling this a man-made paradox of an energy-rich nation suffering from chronic lack of local supply.
"This is a calamity, but not a natural one"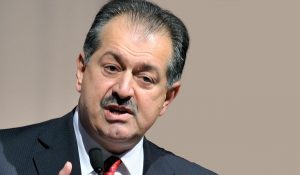 "This is a calamity, but not a natural one," he said. He said that the current sorry state of affairs reflects the cascading effect of human decisions … "inaction, inertia and short-sightedness on the part of policymakers in both major parties."
From an industry point of view, he said that power supply that is both unaffordable and interrupted.
Speaking at a business lunch in Melbourne, he said that the alarm was sounded long ago, and the crunch had finally arrived. Ominously, he said that there's no reason to re-invest here and every reason to leave.
He urged Victorian PM Daniel Andrews to lift the ban on drilling for gas and an urgent need to revise the "pipeline monopoly" in Australia.
He echoed the sentiment of Shell and Chevron Chiefs, saying the country should have a more open and connected pipeline system and that it should be easier to send gas across our country than across an ocean. His other recommendation is for affordable renewable energy developed in a smart and strategic way as crucial to preparing Australia for the future.
He also said Australia is too dependent on the commodities cycle and export of resources "at an unsustainable rate" rather than attempting more value-adding in high-tech, innovation-driven industries.
About Leading Edge Energy
Leading Edge Energy is a commercial energy broker and consultancy firm in Australia. We assist our clients by applying a holistic process for energy cost-reduction that includes rates minimization to energy efficiency upgrades to solar generation and battery storage, and more, to make electricity or gas use and costs more manageable.
To start you off, we'll go through a complimentary assessment of your usage and latest invoices, at no cost to you. Call our Energy Experts today on 1300 852 770 or drop us an email at hello@leadingedgeenergy.com.au.