The Clean Energy Council has proposed that users who receive feed-in tariffs for rooftop solar generation should be able to exchange that value for subsidies on batteries.
In a report – Powering Forward – the CEC said that the federal and state governments need to overhaul the national electricity rules to encourage more "behind the meter" solutions in view of the influx of solar and wind generated power that is changing the face of the National Energy Market.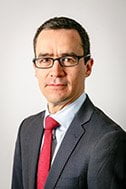 "Storage is the holy grail of an evolved energy system," said CEC chief executive Kane Thornton. "There remains substantial work to do in modernising Australia's rules and allowing storage to fully participate in the market, bringing the benefits of the technology to the grid and to consumers.
"Australia currently lacks a strategic package of market reforms that will help to turbo-charge power storage and tear down the barriers that stand in the way to its wider use around the country."
The report says the current rules created by the Australian Energy Market Commission favoured building more poles and wires into the network, rather than dealing with demand side management like battery storage.
---
Removing barriers to energy storage
The report recommends removing regulatory barriers to storage behind the meter including making it easier to obtain approval for grid connection when adding a battery to an existing solar PV system.
The cost of a household battery storage system, depending on capacity, is between $10,000 and $20,000 (including installation). A Tesla Powerwall 2 is about $8,800 plus installation, which comes to about $11,000.
The report said more than 1.65 million households have installed roof-top solar photovoltaic systems, with most still receiving a feed-in-tariffs from state governments. It recommended re-purposing the feed-in tariffs to support battery storage.
"If all of the consumers with a PFiT [premium feed-in tariff] were able to leverage its residual value to purchase a battery storage system, Australia could have a 960 megawatt virtual power plant at no additional cost to energy users, and to the benefit of all electricity consumers," the report says.
"All customers would benefit if the residual value of the PFiT could be traded [at a discount] in exchange for a subsidy for a battery."
There should also be more cost-reflective tariffs that reward customers for their usage, especially given battery storage can reduce demand for electricity at peak times.
The recommendations by the CEC follow an announcement by AEMOA and ARENA launching a $22 million pilot project in South Australia and Victoria for businesses and consumers to reduce demand during peak demand times such as heat waves.
The report will be uploaded to the CEC Reports Section later today.
---
About Leading Edge
Leading Edge Energy is an energy cost reduction consultancy. We assist our clients by applying a holistic lens to your energy costs whereby we guide you through the complete energy cost reduction cycle from rates minimization to energy efficiency, solar generation and battery storage.
Our initial review and assessment process is a complimentary service and you are not obliged to accept any offer that we recommend to you.
Call us today on 1300 852 770 or visit our website to get a quote