French renewable energy firm Neoen has begun construction of the $550 million 194 Megawatt Bulgana wind farm and battery storage facility in Victoria.
The commencement of work ceremony was led by state Energy Minister Lily D' Ambrosio at the defunct mining site on 16 May.
The Bulgana wind farm project will deliver power to Australia's biggest greenhouse, Nectar Farms and will sell the rest back into the energy grid.
Neoen Australia boss Franck Woitiez said: "Today marks the commencement of construction of one of the world's most innovative renewable energy projects."
"It shows that energy transition is (happening) now. Coal is a thing of the past."
Neoen first rose to prominence in Australia when it partnered with Tesla to hook its Hornsdale wind farm up to South Australia's big battery.
Woitiez said the Victorian government's role in the $550 Victoria million project was critical, as Nectar Farms was intending to take its greenhouse project overseas because of the high cost of electricity and gas in Victoria.
Nectar Farms was convinced to stay after intervention from the Victoria government, after being shown the overwhelming economics of and using wind and battery storage.
---
Victoria signs 15-year PPA with Bulgana wind farm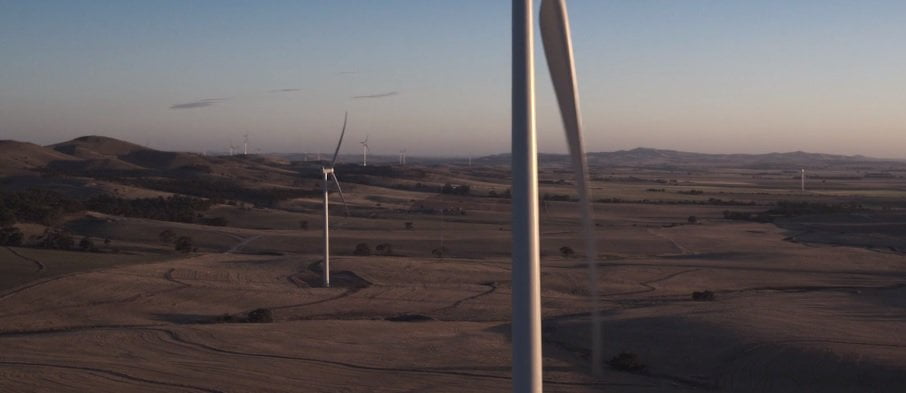 Victoria signed a 15-year power purchase agreement for some of the output of the 194MW Bulgana wind farm that will be built on site, and which will provide all the power to the greenhouse, as well as exporting to the grid.
The greenhouse will use around 15 percent of the output of the wind farm, and its needs will be backed up by a 20MW/34MWh Tesla battery storage facility.
Tesla Powerpacks have has been used in the so-called "big battery" at Hornsdale (100MW/129MWh) and will also be used in the 25MW/50MWh battery next to the Ganawarra solar farm.
---
Bulgana wind farm to be of benefit to Stawell community
The wind farm and battery storage system will also provide reliable, affordable, renewable energy to unlock the development of a major new advanced agriculture facility in Stawell.
"This project will make the advanced agriculture facility the world's first-ever crop farm to be completely powered by renewable energy," D'Ambrosio said in a statement.
"This is an exciting next step in delivering affordable, sustainable and clean energy – creating jobs right across Victoria.
"We're reducing greenhouse gas emissions, and the Bulgana Green Power Hub is helping us meet our ambitious renewable energy targets."
The environmental benefits of the Bulgana Green Power Hub to the community include:
---
Renewable electricity generated at Bulgana wind farm
The Bulgana Green Power Hub will generate approximately 750,000-megawatt hours (MWh) of renewable electricity per year.
---
Greenhouse gas emissions avoided
The proposed wind energy facility will reduce CO2 emissions by 530,000 tonnes a year.
---
Average number of households
The proposed wind energy facility could supply enough power each year to service over 130,000 average Victorian households.
---
Number of cars taken off the road
A wind energy facility that reduces CO2 emissions by 530,000 tonnes a year is equivalent to taking approximately 230,000 cars off the road.
---
Equivalent number of trees that would need to be planted
The 530,000 tonnes of CO2 emissions avoided by the Bulgana Wind Farm each year would be equivalent to the amount of carbon that would be locked up by planting 1.2 million trees.
---
About Leading Edge Energy
Leading Edge Energy is a commercial energy broker and consultancy firm in Australia. We provide holistic energy cost-reduction services that include rates minimization, energy efficiency upgrades. solar generation and battery storage, and more, to make electricity or gas use and costs more manageable.
To start you off, we'll go through a complimentary assessment of your usage and latest invoices, at no cost to you. Call our Energy Experts today on 1300 852 770 or drop us an email at hello@leadingedgeenergy.com.au.