Australia's biggest brewing company, Carlton & United Breweries, has become the latest business to commit to 100 percent renewable energy after signing a contract with a solar farm, which it will supplement with its own rooftop solar generation at all its sites.
Carlton & United Breweries (UCB) is aiming to reach a 100% renewables target by the end of the year after signing an exclusive solar energy contract to buy solar power from German renewable energy company BayWa's 112 MW Karadoc solar farm in Victoria.
The 12-year purchasing agreement, which will be followed up by the installation of rooftop solar at all CUB's breweries and plants around Australia as part of the company's plans to drive down its electricity costs.
---
Australian businesses switching to 100 percent renewable energy
CUB is not the only institution that has turned to renewable energy to drive down costs.
Owner of Whyalla Steelworks Sanjeev Gupta is set to roll out more than 1GW of solar, pumped hydro storage and a new big battery in Port Augusta as part of a plan to slash the company's electricity bill by 40 percent.
Gupta has similar plans for steel operations in Victoria and NSW.
In Queensland, Sun Metals will soon start up its 116 MW solar farm to help finance the plant's expansion and reduce its power bills.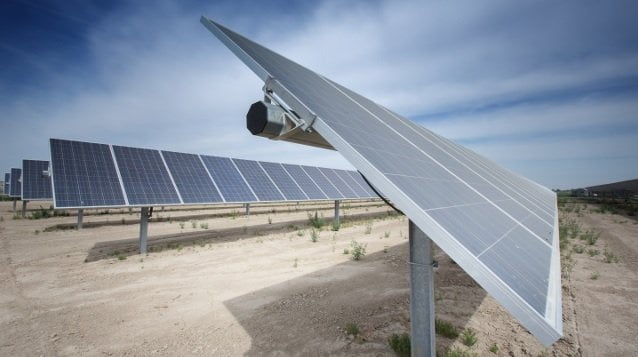 Telstra, which is one of the biggest electricity consumers in the country, has signed contracts with the massive Murra Warra wind farm in Victoria and the Emerald solar farm in Queensland.
ANZ and CC Amatil have also signed contracts with the Murra Warra wind farm.
The University of New South Wales and the University of Newcastle also recently committed to 100 percent renewable energy, with power deals and rooftop solar.
Sydney Markets also recently flicked the switch on for Australia's largest privately-owned solar generation plant.
CUB's agreement will be for less than half of the output of the Karadoc solar farm and will account for nearly 90 percent of its electricity needs. The rest can be met with rooftop solar.
The solar farm is being built now by Melbourne-based Beon Energy Solutions and all facilities will remain on-grid.
---
100 percent renewable energy switch drives down electricity costs
CEO of CUB Jan Craps said: "This represents an important step in CUB's commitment to 100 percent of its electricity being sourced from renewables."
"As one of Australia's first and leading manufacturing businesses, we have a responsibility to ensure we play our part in tackling climate change and a range of environmental challenges."
"Beyond our driving commitment to reduce our emissions, the investment also stacks up when you look at the reduced price we will pay to power our operations," Craps said.
"Moving to renewable energy will ensure that we have certainty of supply and pricing, something that is incredibly important for a manufacturing business like ours."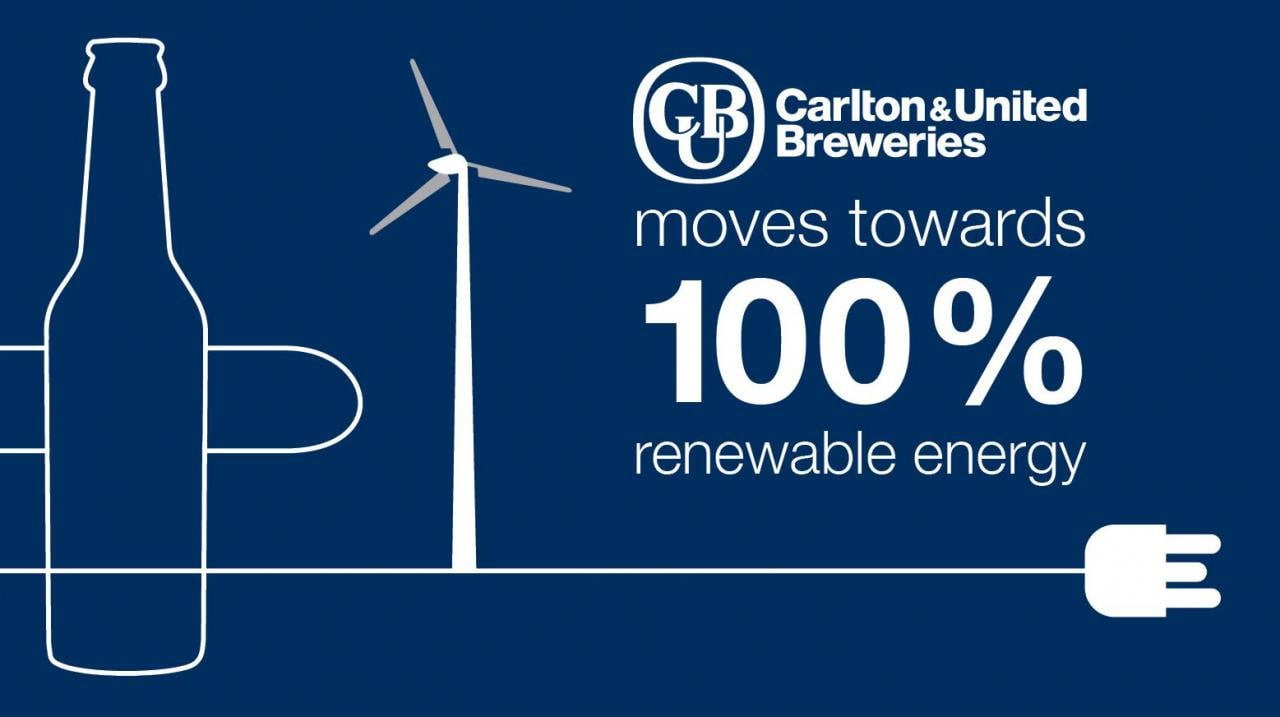 CUB's head of sustainability Jan Clysner, said the use of solar would lower the electricity bill compared to what they pay today, but wouldn't reveal details of, the contract with BayWa.
CUB's efforts fall under the umbrella of a global push by owners Anheuser-Busch In-Bev, to aim for 100 percent renewable energy for its entire operations by 2025.
Boutique breweries Youn Henry's, Bright Brewery and Stomping Ground Brewing Co. are among many others who are taking the lead.
Global brewing institutions such as Heineken and Millers Coors are also on a huge renewable energy push.
You can read the full statement by CUB here.
---
How do I go about installing rooftop solar
You can do it yourself of course. But just like any other industry, it pays to be in the know. Our focus at Leading Edge Energy is identifying the best possible deals, without compromising on quality and within budget.
Our experts will analyse your site and find the best possible deals out there on a like for like basis, allowing you to make an informed decision. You can read more about the process here.
Call us today on 1300 852770 or email us at hello@leadingedgeenergy.com.au to find out more about solar discounts.
---
Header image: CUB