The summer heat is causing a spike in energy demand across Australia and four coal fired power plants have tripped in the space of a week.
A report by the New South Wales Energy Security Board has also found that the state – which is the most coal-dependent region in the world – was ill-prepared for the eventuality of a blackout.
The latest coal power plant to go offline without any warning was the 700MW Eraring generator in New South Wales, which went offline on 18 December.
Eraring tripped at 6pm on Monday evening, and this followed other shutdowns the previous week, including the 420KW unit in Milmerran, Queensland, the 700 MW unit at Mount Piper in NSW and the 560 MW Unit 3 of Loy Yang A in Victoria.
---
Tesla battery makes up for coal power shortfall during Victoria heatwave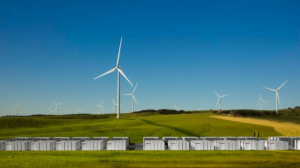 The Loy Yang failure in Victoria was offset by the early activation of South Australia's Tesla battery, which immediately began feeding electricity into the grid.
Three of the units have been brought back online, but Mt Piper is still out of commission due to problematic leaks. Other coal plants that are out of action for the long-term include a 420 MW unit at Liddell, which is offline for six months due to turbine blade issues and Loy Yang A's Unit 1, which tripped in November and has been out of action since. Liddell will be taken offline completely by 2022.
The long-term shutdowns mean that the National Energy Market is currently struggling to fill the gap in supply which equates to the generation capacity of Hazelwood which was mothballed in March 2017.
The Australian Energy Market Operator recently published its Summer Readiness Report and said that renewable energy sources were plugging the gap in demand.
---
Biggest threat to supply is when coal-fired plants go offline – AEMO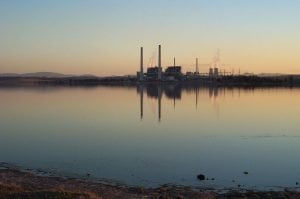 However, AEMO said that while it can predict the output of renewables with good accuracy, the biggest threats to supply is when fossil fuel generators go offline.
The situation has AEMO so worried that last week, it issued a notice pleading for operators to check their equipment and make sure it was in a good operational state and able to deliver something close to its rated capacity.
The issue is particularly worrying in New South Wales, which has the highest reliance on fossil fuel electricity in the world. The NSW grid-sourced 88 percent of its supply from coal-fired generation in 2016/17.
In February 2017, NSW almost suffered a widespread blackout when two out of four units providing 840MW of power failed along with two gas generators providing 1,100 MW. Power was found to make up for the shortfall, but it was a close-run affair.
---
NSW must steer away from reliance on coal-fired power – task force
The New South Wales government appointed a task force which found the obvious – that the state needed to diversify its electricity sources to make the grid more resilient. It also said that the state was not prepared to deal with a blackout.
The Energy Security Board also chimed in with its analysis of the situation, saying that the National Energy Market was "not in the best of health".
Symptoms, it said, include: Electricity bills are not affordable; Reliability risks in the system are increasing; Future carbon emissions policy is uncertain.