Wholesale electricity markets continue to trend up due to supply-side generation challenges and rising coal and natural gas prices.
For the month of October, Electricity futures in all states increased on average, with the exception of South Australia which remained stable on the back of sustained increases over the past 24 months.
NSW (Price increase)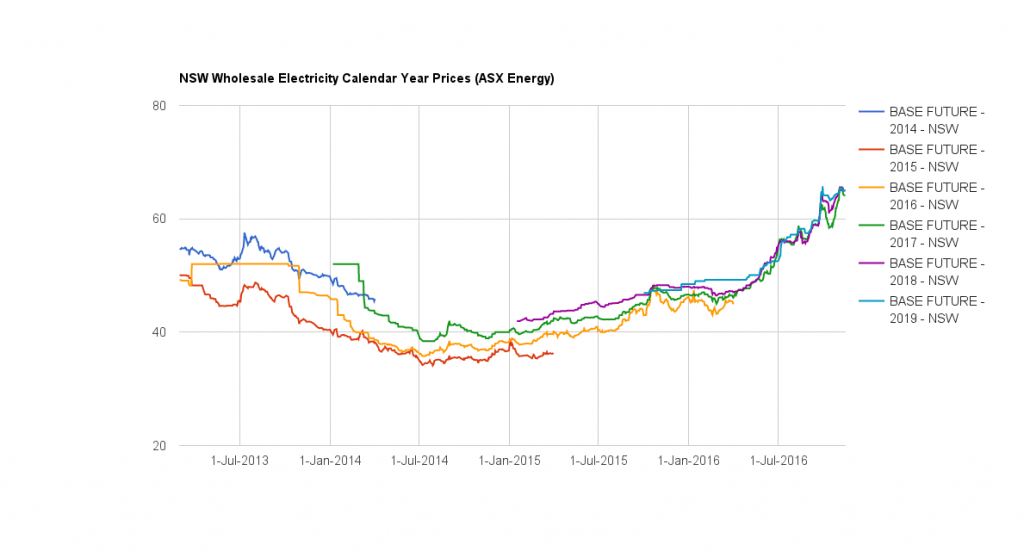 Wholesale futures prices in NSW trended up during October with an average increase of just under 2%. This was primarily driven by uncertainty relating to the anticipated closure of the Hazelwood power station early next year. Rates have continued to rise in November, up by just under 1%. So that's an increase of close to 3% since the beginning of October.
We expect prices to remain high yet stabilizing over the short term.
---
Queensland (Price increase)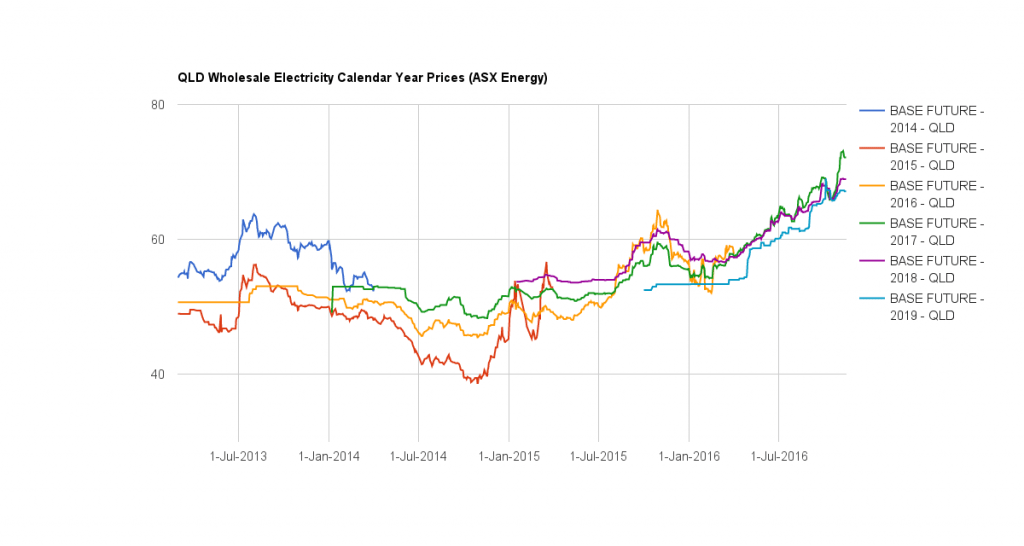 Wholesale futures prices in Queensland increased by around 1% in October on average. The biggest increase was seen in 2017 pricing which increased just under 3% for the month. Queensland continues to be one of the better performing states in recent months as it is less impacted by the Hazelwood and South Australian supply-side uncertainty. Incidentally, Queensland has experienced the lowest price rises over the past 12 months with a 22% increase.
We expect prices to remain on the current trend in the short term with marginal increases.
---
South Australia (Price increase):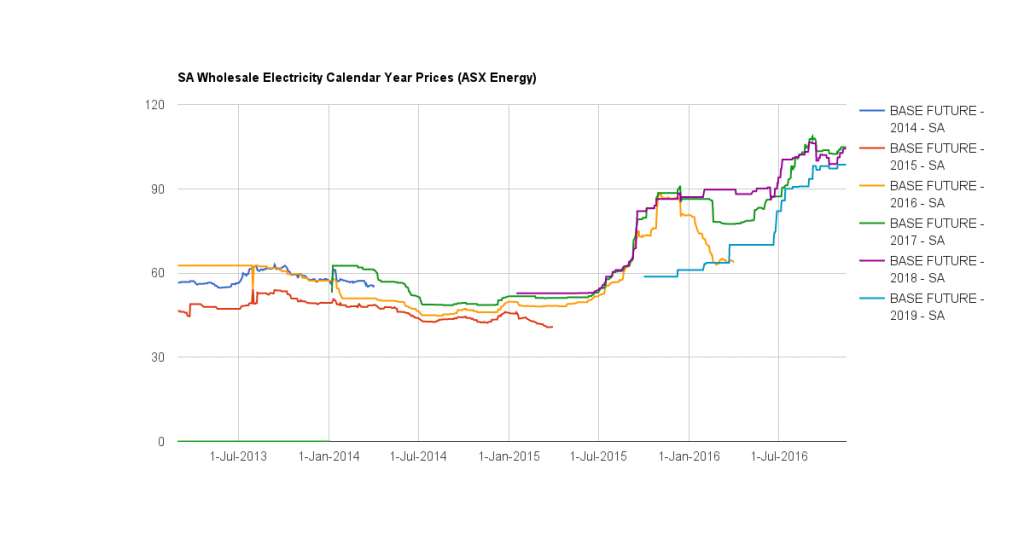 South Australia was the best-performing state on average for the month of October. Average wholesale futures prices remained stable. Despite becoming improved price stability over the past 2 months, South Australia remains the poorest performing market over the past 24 months with some commercial and industrial electricity customers are experiencing energy price increases of 115%.
We expect prices to remain on the current trend in the short term with marginal increases.
---
Victoria (Price increase):

Victoria experienced further increases of around 2.5% in October. Commercial & industrial electricity customer in Victoria have experienced price increases of close to 50% in the past 6 months alone.
Prices have continued to increase marginally (another 1.3%) in November and we expect continued uncertainty to keep prices high.
---
In summary:
Futures market volatility is driven by the level of uncertainty about future electricity spot prices. Uncertainty is prevalent in the current market and that's why futures rates have risen so dramatically.
Final thought: Futures markets hate uncertainty. But there appears to be only one certainty in this current crazy market and that is that uncertainty is here to stay for some time yet.
---
Why do we focus on futures?
Leading Edge Energy monitors a combination of markets to track and forecast electricity price market movements. These markets include retail electricity, wholesale spot and wholesale futures. This article focuses on wholesale futures prices as we believe that this market provides a good proxy to retail electricity price movements.
---
About Leading Edge
Leading Edge Energy is an energy cost reduction consultancy. We assist our clients by applying a holistic lens to your energy costs whereby we guide you through the complete energy cost reduction cycle from rates minimization to energy efficiency, solar generation and battery storage.
Our initial review and assessment process is a complimentary service and you are not obliged to accept any offer that we recommend to you.
Call us today t. 1300 852 770