Prime Minister Malcolm Turnbull's most senior lieutenants have shored up support for the implementation of the Finkel Review's recommendation for a Clean Energy Target.
The Labour Party extended an olive branch to the Coalition Government on the issue, but Mr Turnbull's nemesis Tony Abbott led a revolt from the backbench on Tuesday.
---
Senior ministers rally support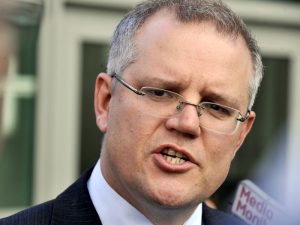 Mr Abbott's move put the prospect of a bipartisan stable and sustainable energy policy in doubt, but it seems that coalition MPs have rallied around the Prime Minister through hard campaigning by Energy Minister Josh Frydenberg, Treasurer Scott Morrison and Finance Minister Mathias Cormann.
The senior Ministers today (Wednesday) said that "business as usual" is not an option and the recommendations contained in chief scientist Alan Finkel's review are just the beginning of a long-term policy process.
Long-standing tensions over climate change were reignited in the Tuesday meeting for government MPs, but it seems that the coalition has rallied around the leadership in support for the CET.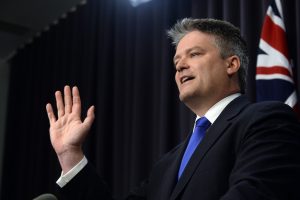 Mr Morrison said the government was only a few days into a discussion on a policy area that has "vexed governments for over a decade".
"If there are any expectations that, all of a sudden, a couple of days after the release of the Finkel report, that it would all be presented nicely tied up in a bow and presented to the media as a solved issue, I think is, quite frankly, naive and unrealistic," he said.
---
Finkel report promises lower energy prices under Clean Energy Target
The Finkel report promises lower energy prices for households and business under a CET, compared to other policy options. Mr Frydenberg rejected a list circulated to some journalists that outlined 21 speakers against the Finkel review, five for and five unclear. Speaking to Sky News, he said: "They must have been at a different party room meeting, whoever sent that list. That is not an accurate portrayal of what happened."
It seems that some MPs were angered by being put on the deniers list, with Nationals MP Mark Coulton saying: "I'm on some list as being portrayed as some kind of climate change denier and that's nonsense. But you've got to understand that Finkel is a report to government, it's not government policy."
---
Room for concessions on Clean Energy Target – Frydenberg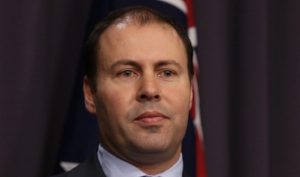 Mr Frydenberg signalled the government could be open to significant concessions to the CET and said Mr Turnbull had not brought a specific proposal to the party room.
"We went to the party room yesterday to explain what's happening in the energy market and what the Finkel report had recommended. And it was an important opportunity to air their issues and their concerns about what is happening in this sector and to provide new ideas for going forward," Mr Frydenberg told ABC radio.
Mr Frydenberg emphasised that coal needed to be kept in the energy mix and new coal developments would be possible under the government's plans.
---
Abbott says coal is a cheap and reliable energy source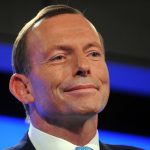 Mr Abbott and his supporters' stand is that coal-fired power stations are lower cost and more reliable sources of energy. He told ABC radio that the CET would effectively be a tax on coal. He also said: "The recommendations are a magic pudding, and as we all know there is no such thing as a magic pudding."
Climate change unseated Malcolm Turnbull in 2009 and the media is speculating that the same could happen again, although many in the coalition are moving to dismiss the claims.
The reality is that if the CET does not get pushed through, the real loser will be Australian energy users who will once again be paying skyrocketing prices as a result of more uncertainty in the market.
---
About Leading Edge
Leading Edge Energy is an energy cost reduction consultancy. We assist our clients by applying a holistic lens to your energy costs whereby we guide you through the complete energy cost reduction cycle from rates minimization to energy efficiency, solar generation and battery storage.
Our initial review and assessment process is a complimentary service and you are not obliged to accept any offer that we recommend to you.
Call us today on 1300 852 770 or visit our website to get a quote