The big energy news in the 2017 Budget is that the Federal Government has offered to buyout NSW and Victorian stakes in Snowy Hydro, which would cost $5.25 billion on top of a planned $2 billion expansion.
Prime Minister Turnbull's inactivity in the face of surging electricity prices has now been countered by a steady stream of project announcements, which has culminated in the offer to buy Snowy Hydro outright.
The Turnbull government also wants to invest in further hydroelectricity and pumped storage opportunities in Tasmania, South Australia and Queensland.
---
$110 million for South Australia thermal project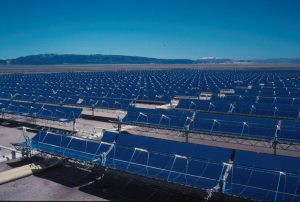 The Federal Government has allocated $110 million towards a solar thermal project near Port Augusta in South Australia. It also allocated $36.6 million to invest in energy infrastructure in SA in an attempt to boost energy security following last year's black-outs. $36.6 million over two years was allocated under a bilateral asset recycling agreement between the Commonwealth and the SA government.
The budget also included an extra $2 million allocation for the Australian Energy Market Operator and $7.95 million for the Australian Energy Regulator to scrutinise energy providers to ensure they are serving consumers' needs.
---
$90 million budget allocation for securing domestic gas supplies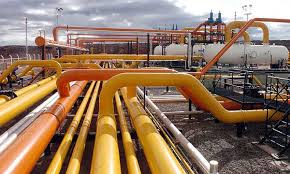 Electricity prices were also a focus, with Treasurer Morrison saying: "The Prime Minister's energy security plan provides reliable and affordable energy for Australians, coping with rising electricity prices. "He is securing access to our gas resources for domestic use. We have set aside around $90 million for this task in this budget. He is ensuring energy consumers and businesses get a fairer deal, by funding the ACCC to investigate and police competition in retail electricity and gas markets." Funding was also allocated to prove up gas pipeline proposals to South Australia from Western Australia and the Northern Territory".
---
Snowy expansion will help avert blackouts
The government wants to expand Snowy Hydro to help avert blackouts by providing expanded storage back-up for the increasing shares of wind and solar power set to come into the grid in the next decade.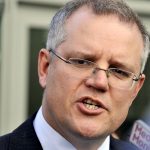 In his budget speech, Treasurer Scott Morrison explained that Canberra wants to buy the 87 per cent of the iconic Snowy Hydro scheme currently co-owned by NSW (58 per cent) and Victoria (29 per cent). This comes on top of a $2 billion, four-year upgrade that would add 2,000 megawatts to the existing 4,100 MW capacity.
NSW would receive about $3.5 billion from a sale of its 58 per cent stake based on a valuation of about $6 billion put on Snowy Hydro last year by energy experts, and Victoria $1.75 billion for its 29 per cent.
The sale would go through on condition that the NSW and Victorian governments would have to spend the sale proceeds on "priority infrastructure projects".
Selling their Snowy Hydro stakes to the federal government would free up capital to invest in these projects, instead of having to stump up for a share of the $2 billion upgrade announced by Mr Turnbull in March.
The Prime Minister's plan to expand Snowy to back up wind and solar power was a reversal of his hostility to wind power after SA's statewide blackout last September.
The tipping point came in February when South Australia suffered its third blackout in five months during a heatwave and AGL Energy had to limit power supply to the Tomago Aluminium smelter two in NSW.
The federal government is awaiting the final report from the Finkel Energy Review next month, which is expected to recommend increased investment to boost the reliability of the energy sector.
You can read more about the 2017 budget.
---
About Leading Edge
Leading Edge Energy is an energy cost reduction consultancy. We assist our clients by applying a holistic lens to your energy costs whereby we guide you through the complete energy cost reduction cycle from rates minimization to energy efficiency, solar generation and battery storage.
Our initial review and assessment process is a complimentary service and you are not obliged to accept any offer that we recommend to you.
Call us today on 1300 852 770 or visit our website to get a quote