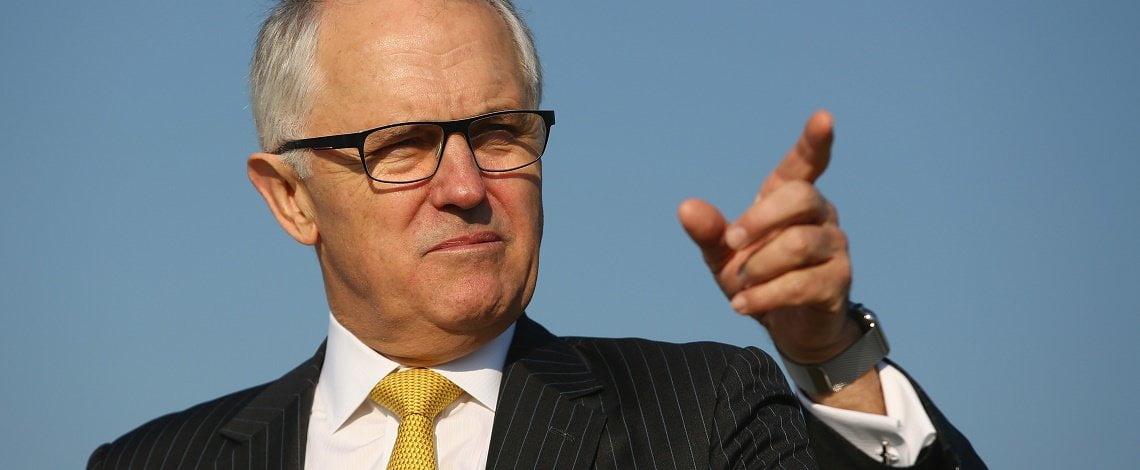 Prime Minister Malcolm Turnbull has summoned energy bosses to another meeting after an audit found that over a million households are still paying the highest energy rates.
The meeting will be held on Wednesday 30 August in Sydney and will be the second one to be held in three weeks about energy rates.
Before the last meeting, the PM said that he would not tolerate Australians "paying one more cent than they should be".
The outcome of the meeting was that energy bosses agreed to make things more transparent for customers and to inform them when their discount packages were about to expire to allow them to seek a better deal.
---
Highest energy rates are up to 27% more expensive than cheaper plans
Despite the assurances of energy retailers that they would act on the situation, an audit by the Australian Competition and Consumer Commission found that over a million households (about 10 per cent) were still on the highest energy rates.
These rates are up to 27 per cent more expensive than the average cheaper plans. Mr Turnbull will demand energy chiefs to explain how they will help more families get on to a better deal and what measures they have put in place to make it easier for customers to switch providers.
Speaking to The Australian, the Prime Minister said: "At our meeting earlier this month we reached significant agreements such as contacting all customers who are on expired discounts and telling them how much they can save on a better deal, but more can still be done."
"That's why I've called the ­energy retailers back to discuss further measures we can take to reduce the price of power for Australian households and families,'' he said.
"I'm taking immediate action to reduce energy prices. It is not good enough that some customers cannot afford to turn their heating on in winter and their airconditioning on in summer."
"I have been heartened by the rapid response of retailers since the last meeting and I look forward to further frank and forthright discussions on Wednesday," Mr Turnbull said.
"Providing reliable and affordable energy was the priority issue as I spoke to locals in pubs and cafes across regional NSW last week.
"It is vital we do all we can to ­ensure all Australians are on the best possible deal for their energy needs." The changes to rules governing consumer pricing are acknowledged as being a short-term fix to provide cost-of-living relief to households.
The longer-term challenge looms when the government considers the AEMO report, which will be taken to cabinet early next month.
It is expected to recommend new investment in baseload power, with a number of coal-fired power plants due to close over the next five to 10 years.
The CEOs summoned to the meeting include Catherine Tanna (Energy Australia), Frank Calabria (Origin Energy), Andy Vesey (AGL), Paul Broad (Snowy Hydro), Paul Geason (Momentum Energy), Jeff Dimey (Alinta Energy), Carly Wishart (Simply Energy) and Matthew Warren (Australian Energy Council).
---
About Leading Edge Energy
Leading Edge Energy is an energy cost reduction consultancy. We assist our clients by applying a holistic lens to your energy costs whereby we guide you through the complete energy cost-reduction cycle from rates minimization to energy efficiency, solar generation and battery storage.
Our initial review and assessment process is a complimentary service and you are not obliged to accept any offer that we recommend to you.
Call us today on 1300 852 770 or visit our website to get a quote.