One of the big energy players, AGL, is to begin using blockchain technology to allow users to trade surplus energy generated from rooftop panels in a pilot desktop trial.
The Melbourne scheme, which is partly funded by a $120,000 grant from the Australian Renewable Energy Agency, aims to help determine the regulatory and system changes needed to make the market work effectively.
The move follows similar "behind the meter" initiatives by smaller players such as GreenSync, Reposit and Power Ledge.
The $293,800 project, which will also involve IBM Australia and distributed energy advisers Marchment Hill Consulting, is intended to build an understanding of the value in peer-to-peer energy markets and how blockchain technology could make it more worthwhile.
---
What is blockchain technology?
A blockchain is a distributed database that maintains a continuously growing list of records, called blocks, secured from tampering and revision. Each block contains a timestamp and a link to a previous block. By design, blockchains are inherently resistant to modification of the data — once recorded, the data in a block cannot be altered retroactively. Through the use of a peer-to-peer network and a distributed timestamping server, a blockchain database is managed autonomously. Blockchains are an open, distributed ledger that can record transactions between two parties efficiently and in a verifiable and permanent way. The ledger itself can also be programmed to trigger transactions automatically.
---
Simulating peer-to-peer energy trading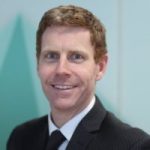 The new trial will use existing data from a previous project by AGL that explored the use in households of smart airconditioners, batteries and solar panels, said Marchment Hill chief executive Ryan Wavish. That real data from customers will be used to simulate peer-to-peer trading, demonstrating what trades would have taken place and the value they would have generated.
Mr Wavish described the exercise as "building an evidence case in value" to help determine the conditions needed for peer-to-peer trading to thrive, including the changes needed in regulation, and within networks and retailer businesses. He said other companies' similar trials used more "constrained" models.
---
Trading of surplus energy is common in Europe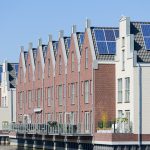 Trading of surplus power between households is relatively common in the Netherlands and some Scandinavian countries that have adjusted their rules to enable the exchange of electricity through "non-traditional" market participants, Mr Wavish said.
ARENA chief executive Ivor Frischknecht said Australia had experienced a boom in rooftop solar in the last decade, and he expected a similar boom in home batteries in coming years.
Finding ways for consumers to trade their own power could make renewable energy more affordable and better able to support power grids, he said.
"Ultimately these investigations are about getting the most value out of solar and battery systems through a more flexible and modern marketplace," Mr Frischknecht said. The desktop trial is due for completion in July.
You can read AGL's press release here.
---
About Leading Edge
Leading Edge Energy is an energy cost reduction consultancy. We assist our clients by applying a holistic lens to your energy costs whereby we guide you through the complete energy cost reduction cycle from rates minimization to energy efficiency, solar generation and battery storage.
Our initial review and assessment process is a complimentary service and you are not obliged to accept any offer that we recommend to you.
Call us today on 1300 852 770 or visit our website to get a quote