EnergyAustralia will invest $1 billion in new projects including gas turbines and pumped hydro to reduce its dependency on dirty fuels and to diversify its energy sources and transition away from coal.
EnergyAustralia plans to invest in 1,000 Megawatts of new gas-fired generation plants in Tallawarra and Marulan in New South Wales and a new gas plant at its Yallourn coal-fired power station in Victoria.
EnergyAustralia said that the gas-fired generation plants are being considered as intermittent energy generation, but will also invest in smart energy management and waste-to-energy plants in New South Wales.
The new investment is part of the company's drive to get out of coal generation.
The hotspot for renewable energy in the country is South Australia with its Tesla battery, a proposed virtual power plant also involving Elon Musk, a thermal solar plant and much more. EnergyAustralia is planning to invest in a pumped hydro plant in Jay Weatherill's green sourced renewable economy.
---
EnergyAustralia registered 48 percent increase in earnings in 2017
EnergyAustralia is not struggling. The company registered a massive 48 percent increase in earnings in 2017 and is secure in the short to medium term. This has allowed it to commit to investing, with a long-term strategy being planned out for the renewable energy sector.
The company's massive profits have attracted anger from watchdog groups and consumers, saying that the burden of shouldering energy bills far outweighs the amounts of money that EnergyAustralia is raking in.
There is also speculation that the parent company, Hong Kong-listed CLP Group, will take a second look at an initial public offering for EA. CLP is the parent company and has long been seeking a return on its capital, with a 2012 plan for a $3 billion float having been scrapped.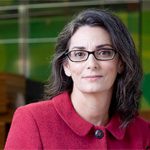 Managing director Catherine Tanna said the restored financial strength of EA meant the company is in a better position to consider material new investments, with only the long-term policy settings still "the missing piece of the puzzle".
"CLP intends to be a long-term owner of this business but at some point we'd like to see local ownership for a part of the business," she said.
"What form that takes we don't know. No decision has been taken to do it. The timing is also not known."
Ms Tanna took up her role at EA in 2014, with a mandate from the parent company to "restore value" at the business, which had fallen into losses due to oversupply in generation, low power prices, intense retail competition and internal problems with costs, customer service and plant reliability.
---
EnergyAustralia MD says National Energy Guarantee is absolutely needed
She added the government's proposed National Energy Guarantee is "the best chance we have of getting a stable, hopefully bipartisan policy setting, which we absolutely need."
Return on invested capital was above 9 percent last year, more than doubling in three years, after a major cost-cutting effort while retaining customers and improving customer service, with soaring wholesale power prices also a big help.
Head of energy Mark Collette said EA had completed its commitment to underpin the development of 500MW of new wind and solar plants, announced in late 2016, and while further renewables deals were possible, the focus would turn to projects to integrating them into the grid.
Investments in new plants will be designed around the closure of large coal generators such as AGL Energy's Liddell in 2022.
---
Contact Leading Edge Energy at 1300 852 770 or via e-mail at hello@leadingedgeenergy.com.au. Speak to our Energy Experts to learn about our holistic approach to helping businesses become more energy-efficient and save on their electricity and gas costs.