Consumer watchdog to prepare preliminary energy report within six months
Businesses need to act now to avoid short-term pain
"Better power deals vital" – PM Malcolm Turnbull
Energy pricing strategies will be investigated by the consumer watchdog as the Federal Government continues its belated charge to drive down costs for families and businesses.
Prime Minister Malcolm Turnbull will be empowering the Australian Competition and Consumer Commission (ACCC) to demand information from electricity providers.
"A better deal in electricity is vital to keeping the lights on, delivering cheaper prices to families and businesses and sustaining jobs" – Prime Minister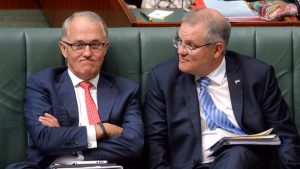 The aim is to get an in-depth look into what is going on in the market and to see if further intervention is needed.
The current energy market has driven prices skywards, more than doubling in the past two years in New South Wales.
The Government said retail electricity markets do not appear to be operating as effectively as they could.
"A better deal in electricity is vital to keeping the lights on, delivering cheaper prices to families and businesses and sustaining jobs, particularly the thousands of jobs in our energy-intensive industries," Prime Minister Malcolm Turnbull and Treasurer Scott Morrison said in a joint statement.
---
Anti-competitive behaviour and collusion
The ACCC will investigate the margins and profits of power retailers and see if they are in line with costs and risks.
The full findings of the investigation given its "data sensitivity" will not be made public until June 2018. But the government is demanding fast results, with a view of having a working preliminary report on energy pricing strategies within six months.
The terms of reference provided to the ACCC will direct them to consider:
the key cost drivers of retail electricity pricing
the existence and extent of any entry barriers in retail markets
the impact of vertical integration
whether there is any behaviour preventing or limiting competition or consumer choice
the profitability of electricity retailers and whether these profits are commensurate
---
Businesses need to act now – short-term pain still on the cards
The probe is welcome, and it is good to see that the government is taking direct action, but there is still no reprieve in the short to medium term.
The government will be given the findings of the report in six months, which will then be analysed from a political point of view. This means that in the next two business quarters, your business will still be exposed to exorbitant electricity prices.
There are ways to shield your business and Leading Edge can help you. The best way to mitigate against cost spikes is by carrying out an audit of your energy use patterns and tailoring a package to those needs – Leading Edge can help you. Another important factor is eliminating waste – Leading Edge can help you. The third thing you can do is generate your own power. With solar at its cheapest and most effective since it became an alternative, the time to invest is now. Leading Edge consultants can help you identify the best possible solutions available to you.
---
About Leading Edge Energy
Leading Edge Energy is an integrated energy cost-reduction solutions provider. We offer a bespoke service to our clients by following our standard "Loop" methodology. In simple terms, we help our clients reduce their exposure to the cost of grid sourced energy by guiding them through a path towards energy cost reduction. We follow the path of the highest return on investment to deliver the best possible value to our clients.
Our initial review and assessment process is a complimentary service and you are not obliged to accept our recommendation or offer.
Call us today on 1300 852 770