A follow up meeting to last month's gas summit is to be held today as Prime Minister Malcolm Turnbull looks to pile on the pressure to drive energy prices down.
The meeting, which will be held in Canberra, comes as welfare agencies call for energy unit prices to be introduced.
Prime Minister Turnbull set a bullish tone in a live televised press conference this morning, saying that the Federal Government was committed to delivering cheaper prices for energy.
---
Businesses being forced to accept astronomical prices to stay in the game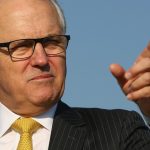 "Businesses are being forced to accept offers of $15 a gigajoule from for
gas starting in the peak demand season. Last year they was paying $6.80″
Mr Turnbull said that Snowy 2.0 will make all the difference in the future, but nothing is changing on the price front. The summit will bring together the chief executives of major local producers such as Santos and Origin Energy, as well as the heads of the three Queensland LNG projects which many buyers blame for the soaring prices. But while all the posturing is taking place, businesses are being forced to absorb higher prices just to stay in the game.
Businesses are being forced to accept offers of $15 a gigajoule from for gas starting in the peak demand season. Last year they was paying $6.80.
Such huge jumps in gas prices have become commonplace across the manufacturing sector as more and more gas is sucked up north for export from Gladstone to Asia.
---
Businesses cannot afford to pay for gas or energy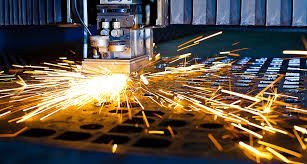 Many business owners say that the issue is not the supply of gas, but the fact that no one can afford to pay for it, or energy that is produced from it. Last month's initial meeting called by Mr Turnbull resulted in measures to guarantee gas supply for peak demand power generation, as well as longer-term commitments towards increasing local supplies, improving market transparency, pipeline market reforms and persuading state and territory governments to lift onshore gas bans.
Mr Turnbull said it was "clearly unacceptable" that Australia would shortly be the world's largest exporter of LNG and yet the east coast was plagued with gas shortages in the domestic market."It is absolutely vital that Australian industries, Australian businesses, Australian families have the gas they need at a price they can afford," he said.
The government has left all options on the table in terms of intervention should the gas producers not come up with solutions.
---
Agencies call for cheap deals for the vulnerable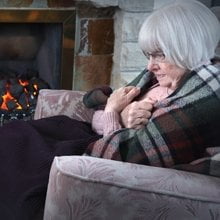 Discussions come as welfare agencies call for pensioners and concession card holders on cheapest or near-best ­prices to tackle crippling electricity and gas costs.
Advertising unit prices could also help, say the agencies, pointing towards supermarket pricing as a successful way for people to save money and compare offers. The agencies also say that the government should invest in a non-for-profit retailer to supply energy to those who cannot afford to heat their homes and for their basic needs to be met.
Agencies have also warned that lack of internet connections or lack of skills to use it, could lead the more vulnerable sectors of society to be excluded from any beneficial deals that are on offer.
---
Measures to tackle energy poverty
Government sponsorship of a not-for-profit retailer
Forcing retailers to publish any contract offered to one or more customers
Caps on fixed retail charges
---
About Leading Edge Energy:
Leading Edge Energy is an integrated energy cost reduction solutions provider. We offer a bespoke service to our clients by following our standard "Loop" methodology. In simple terms, we help our clients reduce their exposure to the cost of grid sourced energy by guiding them through a path towards energy cost reduction. We follow the path of highest return on investment to deliver the best possible value to our clients.
Our initial review and assessment process is a complimentary service and you are not obliged to accept our recommendation or offer.
Call us today on: 1300 852 770
Email: info@leadingedgeenergy.com.au