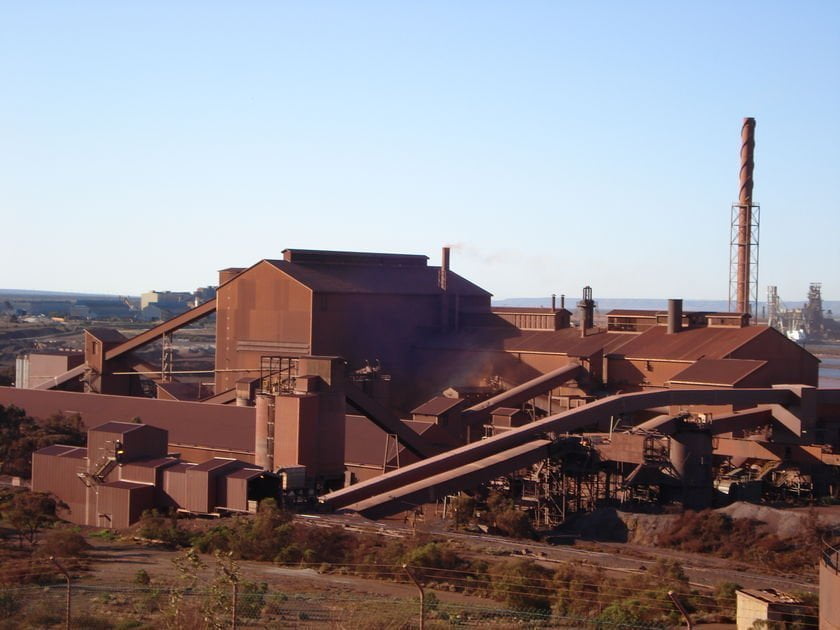 UK billionaire Sanjeev Gupta's GFG has kicked off his quest to flood Australia with renewable energy with more than 1 Gigawatt of solar projects, a big battery and pumped hydro storage.

Gupta, who purchased the loss-making Whyalla Steelworks and OneSteel, said the only way that the businesses could become profitable is if they run on renewable energy sources.

He acquired a majority stake in renewable energy generation firm Zen Energy last year and merged it with a branch of GFG Alliance to form Simec Zen Energy.
GFG projects to kick off in South Australia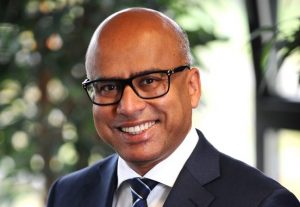 Steelworks are some of Australia's most power-hungry industries and Gupta aims to radically change the way in which they are powered and run. South Australia is the point of departure, with 1 GW of solar planned for the state, but New South Wales and Victoria are also part of Gupta's plans.

There are also plans for 40MW of rooftop solar installations at 80 different company locations around Australia, including a 10MW facility at the Newcastle Wire Mill.
GFG is also planning its first 80MW large-scale solar farm near Whyalla and this is expected to get final investment approval within the next couple of months. The power generated will be sent directly to the steelworks.

The electricity which is generated will not be fed into the grid and will all be sent to the various plants around the country, as well as to employees at a reduced rate.

Once the initial rollout is complete, Simec Zen Energy will follow up with plans to install 200MW of grid-connected solar generation on company land. This will be followed by a big battery and pumped hydro storage.
GFG to build big battery in Davenport
Head of Project Development at Simec Zen Lian Reid said that big battery will most likely be sited near the Davenport substation near Port Augusta in South Australia. The plant will include a 120MW – 140 MWh lithium-ion battery, which will be bigger than the Tesla facility in nearby Hornsdale which generates129 MWh.

Turning to the pumped hydro storage plans, Reid said the site would be most likely be at the depleted Iron Duchess ore mine in South Middleback, 50 kilometres away from Whyalla. The plant would be able to store 90 MW and 390 MW hours worth of power.

The studies by Simec Zen are complete and further assessments are being made in collaboration with the South Australian Government, with a completion date set for 2022. If it proves to be successful, similar projects could be replicated at other depleted pits at Iron Knob and Iron Baron.
GFG targets 1 GW for South Australia
Speaking during the Australian Future Energy conference in South Australia on 14 March, Reid said that the company is targeting 1GW+ of solar in South Australia in the medium term.

He said that South Australia's abundance of sunshine makes the state a natural choice, adding that as renewably sourced energy gets cheaper, it can be used to ramp up power-guzzling manufacturing industries.

Reid said that Australia's abundance of renewable energy sources should make the country a global leader in manufacturing, given that there is plenty of wind, sun and storage capability.

"The cost of renewables is continually dropping – they are now viable alternatives to conventional fuels," he said.
"SIMEC Energy's goal is to supply this energy to its GFG siblings with an optimised mix of large-scale and distributed technologies … then build a business serving a wider group of industrial customers with similar needs.

"With growth comes more opportunity, more learning, and reduced costs – it's a portfolio approach that helps make SA's energy transformation faster and grow further to take advantage of South Australia's "extraordinary solar resource".
GFG believes renewable energy can save manufacturing industry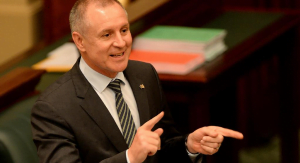 South Australian Premier Jay Weatherill, who is seeking a record fifth consecutive term in the upcoming state elections, has raised the state's renewable energy share to 75 percent. The Australian Energy Market Operator believes that South Australia is well on track to achieving the goal, saying that it could reach 73 percent by 2020/21.

Apart from Gupta's plans, other major solar projects under construction at Port Augusta (220MW) and Tailem Bend (117MW), a large wind farm at Port Augusta (212MW). There are also numerous other wind, solar and storage projects of varying sizes in the pipeline around the state.

Gupta's vision is that renewable energy can save Australia's manufacturing industry, rather than wreck it, as alleged by many in the political class. He believes that if the energy generated is cheap enough for his companies, then it certainly should be cheap enough for others, adding that there are plans to sell cheaper excess electricity to interested parties.