More cheap energy coal plant closures expected
Businesses hit by high spot and futures prices
Creaking technology close to breaking point
Victoria's cheap but dirty coal energy generation plant begins its shutdown today, with the first of its eight boilers being switched off and going to cold status.
The facts are what they are. Hazelwood was built in the 1960s and is the worst ranked power generation plant within the The Organization for Economic Cooperation and Development in terms of carbon efficiency.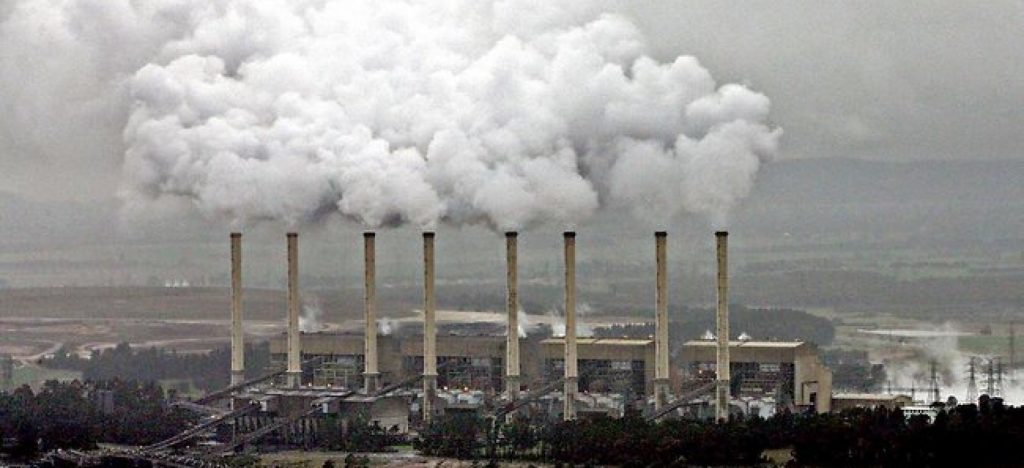 But on the other hand, the plant has pumped out cheap power for decades which is now going to be taken out of the energy mix. The Federal government has ignored late hour pleas by the Australian Industry Group to keep it chugging along. Like an old car, that pollutes and becomes more expensive to maintain, it is time to shut it down.
Even if the outgoing operators Engie were not switching to a global renewables strategy, there was little to no hope that they would invest in a plant that is crumbling away with five turbines in dire need of a complete overhaul. The cost for environmental and safety compliance has been placed at a staggering $400 million – a figure that just prices Hazelwood out of the market.
The closure of Hazelwood should not come as a surprise – a total of nine coal-fired energy generation plants have been mothballed in the Latrobe Valley in Victoria since 2012.
Logic dictates that it will not be the last and that while all this hoo-ha is playing out, there will be backroom plans afoot to decommission other smoke belchers.
Coal plant closures since 2012
Collinsville, Queensland – 190 MW – closed in December 2012
Munmorah14, NSW – 1,400 MW – closed in July 2012
Wallerawang c15, NSW – 1,000 MW – closed in April 2014
Redbank, NSW – 151 MW – closed in October 2014
Energy Brix, Victoria – 170 MW – closed in August 2014
Anglese A, Victoria – 150MW – closed in August 2015
Playford B, South Australia – 240 MW – closed in October 2015
Northern, South Australia – 520 MW – closed in May 2016
Hazelwood, Victoria – 1,600 MW – closing in March 2017
---
The three likely candidates for mothballing
There are three other plants which burn Victoria's wet dirty ingnite coal – a resource that can be classified as dirty burning brownish with a composition somewhere between peat and tar.
The three plants in question at the Yallourn W, Loy Yang A and Loy Yang B. They produce the country's cheapest power, but they are ageing, creaking dinosaurs which should not really be operating. The question many are asking is: "How did we let it get to this?
Yallourn W – Latrobe Valley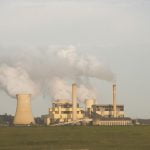 The plant is almost 43 years old and has always had a reputation of being a rust bucket. Former plant workers said that even in the 'good times', the plant leaked oil and burst steam pipes regularly.
Those who know it well cannot believe that is still going and that at most, it has five to 10 years left in it… at a push.
Not only that, but it sites on a finite reserve of coal and is only sustainable because of the proximity to those resources. Without a mine redevelopment – which would cost millions of dollars, operations would simply be not commercially viable.
Loy Yang A and Loy Yang B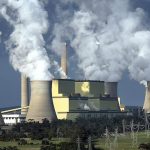 The newest coal plant in the Latrobe Valley is Loy Yang B, which was built in the 1990s. It is also owned by Engie, which as previously mentioned, is pulling out of the coal market globally. It is up for sale, and there have been no real bidders as yet.
AGL, which owns Loy Yang A, says it will be generating power at the plant until the late 2040s.
But that is all up in the air, given that Victoria will be building 5,400MW of wind and solar power in the next eight years to meet its 40 per cent 2025 renewable energy target.
---
Short term gain for coal plants – more pain for businesses
"Businesses need to act now to identify consumption patterns, eliminate waste and self generate power"
Although the long term future of coal generation is looking bleak, the three remaining plants should make a killing given the current power climate.
This is because crazy spot and future prices, coupled with the uncertainty of energy supply given that Hazelwood will be out of the picture means that prices are set to remain high in the short to medium term. This is why businesses need to act now to identify consumption patterns, eliminate waste and self generate power. Leading Edge experts can help you with this.
The energy market has tightened considerably and futures price for wholesale power has increased from $54 per megawatt hour in December to more than $140 per megawatt hour now – almost treble the price.
---
About Leading Edge Energy:
Leading Edge Energy is an integrated energy cost reduction solutions provider. We offer a bespoke service to our clients by following our standard "Loop" methodology. In simple terms, we help our clients reduce their exposure to the cost of grid sourced energy by guiding them through a path towards energy cost reduction. We follow the path of highest return on investment to deliver the best possible value to our clients.
Our initial review and assessment process is a complimentary service and you are not obliged to accept our recommendation or offer.
Call us today on: 1300 852 770