The newly elected South Australian Government has hit the ground running with a proposal for a second interconnector to New South Wales as it breaks with its predecessor's go-it-alone strategy, but experts have urged caution.
The Liberal Government, led by Steven Marshall, made the interconnector with New South Wales a key electoral promise during its campaign.
The new government wants more security of supply through the National Energy Market. The former government pursued an aggressive renewable energy and independence from the national grid following a statewide blackout in 2016 after a summer storm.
It is also understood that backroom politics could mean that Federal support for the project is being demanded by South Australia in return for support of the National Energy Guarantee.
South Australia's electricity transmission network provider Electranet expects to make a firm decision by June on whether the economics stack up for an interconnector with NSW. The state is also connected to Victoria's grid through an interconnector.
---
Marshall government pledges $200 million to help fast-track interconnector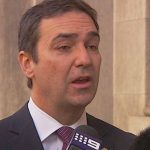 Mr Marshall has pledged $200 million to help fast-track the new connection to the national electricity grid. More modelling needs to be completed to ensure that it was a net benefit to the state and wouldn't push power prices higher.
Mr Marshall said on Monday an interconnector would be a regulated asset. "We're going to put $200 million towards that fund but ultimately we believe that will be a regulated asset so ultimately it will be paid for by consumers," he said.
If it comes to fruition, the time-frame for the interconnector would likely be 2021-2022. Experts predict the total cost of the project would be between $500 million to $700 million.
Electranet, the privately-owned operator of the state's transmission network, said on Monday that work was still continuing, and more clarity was expected mid-year. He said that work was being undertaken to assess the economic feasibility and results were expected by June.
The danger of such projects is that if modelling is not carried out properly, then consumers could end up paying for them out of their own pockets.
---
Grattan expert says price modelling for interconnector is 'critical'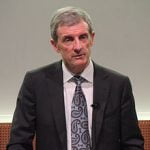 This concern was voiced by Grattan Institute energy program director Tony Wood who said that while the interconnector is a good idea, it is "critical" that a full cost-benefit analysis is carried out because consumers would ultimately bear the risk.
"If the objective is to lower prices in South Australia it isn't obvious yet that a new interconnector would do that," Mr Wood said, recommending that the state government's claims that ACIL Allen has found wholesale prices would fall in SA as a result needed to be fully tested.
Similarly, if South Australia would be able to sell wind power into NSW directly through the new interconnector instead of via Victoria, that might be good for the wind farms in South Australia but not necessarily good for lower prices in South Australia.
On the flipside, he said that if NSW depends on coal for cheap generation, then NSW consumers may not be happy if the impact of interconnector trading with South Australia resulted in rising wholesale prices.
"With an interconnector you don't build any new capacity and it's not obvious that there is a lot of cheap spare capacity sitting around in NSW," he said.
Mr Wood said a full feasibility study is critical because under the revenue system for regulated assets, if an interconnector is built it will be the consumers of both states that pay for it, unlike for an investment in new power generation, where the risk is born by shareholders of the project.
---
Interconnector could affect other investments planned for South Australia
If the interconnector comes to be, other investments in energy supply planned in South Australia could be affected by an interconnector, including AGL Energy's proposed $295 million fast-start power plant at Barker Inlet in Adelaide.
The 210-megawatt gas plant's viability could be impacted by an increase in the capacity to transmit power from NSW depending on the line's effect on wholesale prices.
NSW high-voltage grid owner TransGrid, which has been pushing for a SA-NSW interconnector, said more effective interconnection is required to deliver the greatest benefits and outcomes for consumers.
The company said it has contributed to the process being carried out by Electranet to carry out a Regulatory Investment Test for Transmission for the project, as required by the current rules, to assess the merits of a new interconnector.
Keep updated with the latest news in the energy sector
As an energy broker and consultancy firm, Leading Edge Energy always has an ear out on the latest government projects and policies on energy, and on developments in the energy market. We do this to ensure that we can provide businesses in Australia top-notch energy cost-reduction services.
Want to read more? Visit our Blogs and News section.
Or get started on saving your business money on your energy spend. Contact us at 1300-852-770 or e-mail us at hello@leadingedgeenergy.com.au. Our Experts are ready to guide you!