Elon Musk certainly thinks outside the box. The best car salesman in the world has come up with a new idea that could revolutionize the way we generate power at home.
Even people without a science degree could not quite fathom out why some people opted for dark roof tiling. Dark colours absorb heat and would therefore make a house hotter – which would in turn require a cooling system.
Enter Musk, and his unique way of thinking. Last year, he said he was working on a concept to turn that anomaly into an opportunity and as from Wednesday, his new roof power generation product went on sale. Solar roof is the latest vision that Musk has shared. It might not be as extravagant as self driving cars, colonizing Mars, Artificial Intelligence or state of the art tunnels, but Solar Roof is a very exciting concept. (Watch this video of Musk unveiling his new product.)
---
Musk's solar dreams
You might think that Musk just had a brainwave, but solar has always been at the back of his mind in every project he has dreamed up. Musk was the chairman of SolarCity before it was bought by Tesla.
He has always said that humankind has an alternative to fossil fuels, pointing at the sun – which in reality is a giant hydrogen fusion reactor that provides us with free energy – every second, minute, hour of daylight.  
Roofs are costly to maintain. There is, of course, the option of solar panels, but why not go the whole hog and use tiling that generates power and saves you money?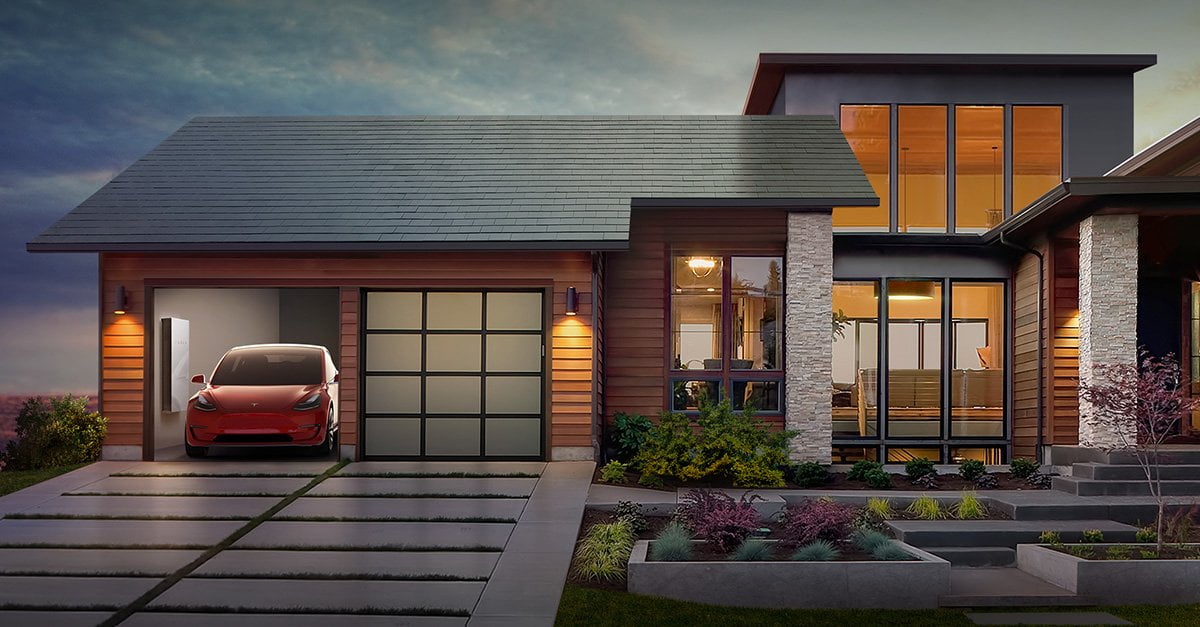 Musk pitches that if you have a house, you will replace the roof once over a 30-year period. He says an average house can be roofed over with solar tiles for about  $US10,000, (AUD$13,500) and it should last twice as long as a traditional roof.
The power that it will generate will reduce your energy costs and if you pair it with a Tesla battery, you can also store it for future use or even sell it.
---
Long-term savings outweigh initial costs
The costs are fairly high to get the roof installed, but Tesla reckons that the savings in the long run far outweigh the initial investment. You can use Tesla's savings calculator to work out what benefit you would get here.
Musk has also made a point of getting excited about the aesthetics of his new product, saying that there will be four different tile choices for the Solar Roof by 2018.
The Solar Roof could be financed through a homeowner's mortgage and if the home's value rises in line with the rate of inflation and the Solar Roof remains in working order, it will become part of an appreciating asset, further enhancing the homeowner's bottom line and net worth.
There will be some depreciation with a Solar Roof, and maintenance costs could be a factor. But all in, when the real-estate value of the property is taken into account, a homeowner should come out well ahead.
"What's is the future we want?" he asked. "We want to look around and see roofs that are beautiful and that draw energy from the sun."
---
About Leading Edge
Leading Edge Energy is an energy cost reduction consultancy. We assist our clients by applying a holistic lens to your energy costs whereby we guide you through the complete energy cost reduction cycle from rates minimization to energy efficiency, solar generation and battery storage.
Our initial review and assessment process is a complimentary service and you are not obliged to accept any offer that we recommend to you.
Call us today on 1300 852 770 or visit our website to get a quote