Federal Energy Minister Josh Frydenberg succeeded in gaining the support of state and territory governments in Australia to allow the Energy Security Board to take the National Energy Guarantee (NEG) to the next level.
However, the state governments of Queensland and Victoria have expressed "serious concerns" about the plan, in terms of carbon emissions benchmarks.
The decision taken in Melbourne today (April 20) will bring some stability to the market as the Energy Security Board will now be able to further develop the details of the plan.
But despite the Coalition claiming victory, the plan has already come in for harsh criticism from energy audit firms and respected energy and climate change journalist Giles Parkinson in his analysis on The Renew Economy.
The snapshot:
| | |
| --- | --- |
| Requirement | Estimated Timeframe |
| 1. Modelling by the Energy Security Board | Q2 2018 |
| 2. South Australia must approve the plan | Q2 2018 |
| 3. ACT must drop its resistance to the NEG | Q2 2018 |
| 4. COAG approval | Q3 2018 |
| 5. Fine tuning by the Energy Security Board | Q1 2019 |
| 6. Approval in Parliament | Q1 2019 |
| 7. Ratification by state parliaments | Q2 2019 |
| 8. Formal adoption of the NEG | Q2 2019 |
It is understood that while the Queensland and Victoria Governments will endorse the next part of the plan, they will not commit to final approval unless the federal Coalition guarantees that a future government will not be blocked from ratcheting up carbon savings.
The Federal Government promises that the National Energy Guarantee will end a decade-long political deadlock on energy policy.
The plan will force electricity retailers to ensure minimum standards of emissions reduction and reliability of supply.
---
NEG plan will lock 26 percent emissions reduction target by 2030
The Coalition government intends to lock into the policy a 26 percent emissions reduction target by 2030, based on 2005 levels.
But the Federal Labor Opposition says that if it wins the next election, it will seek to legislate to bring this target up to 45 percent.
The next Federal election must be held by November 2019 and Bill Shorten's Labor Party has been consistently ahead of the Coalition in the polls and currently enjoys a 4 point lead.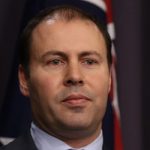 Following the Melbourne meeting, Mr Frydenberg insisted the government's position on state schemes would not budge – nor would the 26 percent emissions target.
Despite the impasse, Mr Frydenberg said there was a lot of goodwill in the room and a widespread commitment to getting an outcome in August. The Energy Ministers will next convene in August to decide on the future of the National Energy Guarantee when the final design is presented.
Before that, in June, they will have a teleconference to see that things are moving satisfactorily.
"For too long, energy and climate policy has been a political football. As the battle lines are being drawn, consumers have been casualties," he said.
---
Victoria's take on the NEG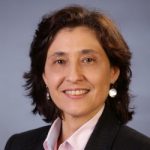 Victorian Energy Minister Lily D'Ambrosio said there was significant work that needs to come around testing the resilience of an energy guarantee for any further more ambitious reductions that may be deployed under a Commonwealth government".
Ms D'Ambrosio said the states had received an assurance that its renewable energy and emissions reduction targets "will be honoured, and that is a very important point for our state".
"We've got great ambition in growing renewable energy, lowering carbon emissions, but importantly we know that the quicker we can build new energy supply the lower energy prices will be."
---
Queensland on the NEG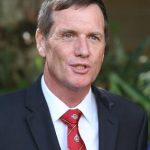 Queensland Energy Minister Anthony Lynham said while it agreed to further design work on the energy guarantee, his state's target of percent renewable energy by 2030 "remains rock solid".
He said the policy must not cause energy prices to rise in Queensland and it "must provide a framework that allows Queensland industry to prosper and jobs growth to continue".
Mr Lynham agreed that any future federal government must be able to upscale emissions targets.
---
ACT still worried about the NEG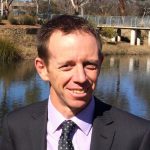 The Labor-Greens ACT government is worried that deep emissions cuts triggered by their strong renewable energy targets would count towards the national policy's overall target rather than being additional to it. They fear this would undermine their climate action efforts by allowing other states to do less.
Ahead of the meeting, ACT Climate Change and Sustainability Minister Shane Rattenbury, who has been the most strident critic of the policy, reiterated concerns that a weak emissions reduction target for the electricity sector will push the burden onto other parts of the economy where such cuts are more complex and expensive.
He cited remarks on Thursday by Nationals leader and federal Transport Minister Michael McCormack, who said the transport sector should not be subject to "unrealistic targets" that would increase costs for trucking companies and put them out of business.
---
Federal Labor slams NEG emissions target
Labor climate change and energy spokesman Mark Butler slammed the government's intention to lock a 26 percent emissions reduction target into the energy guarantee.
"The Turnbull government's attack on renewable energy and refusal to take real action on climate change has once again been made plainly clear," he said in a statement.
"Industry, experts, scientists, states and federal Labor have all been clear that a pollution reduction target for electricity of 26 percent reduction on 2005 levels by 2030 is woefully inadequate."
"He accused the government of "passing the buck on climate change action to our kids and grandkids".