Rooftop solar for business is becoming more popular as Sydney's Flemington Markets becomes the latest on to turn to solar to save money on electricity, starting up Austalia's biggest private installation.
The owners predict that the solar installation will result in savings of millions of dollars per year in energy costs.
Rooftop solar for business will generate more than 3 MW per year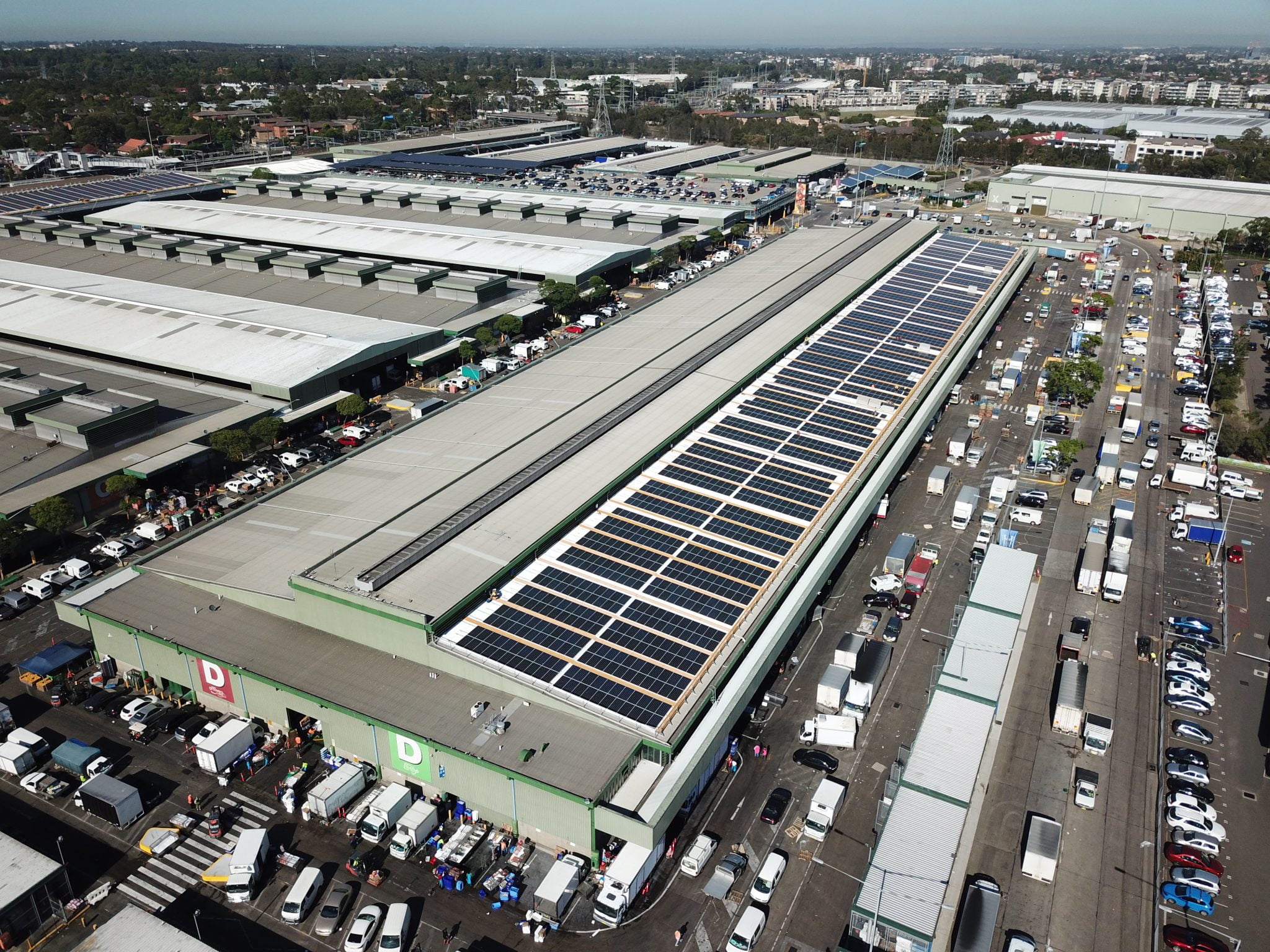 The $8.9 million investment – which includes a smaller set of panels over its newly-built car park – consists of 8,600 solar panels and generates more than 3 megawatts.
The total output will offset about 11 percent of the group's annual power bill. To put it into context, 3 MW of power is the equivalent of providing enough energy to power about 730 homes every year.
There are plans to expand the project further over the next five years.
In a statement, Sydney Markets' chief executive Brad Latham said the $8.9 million installation is a combination of the group's sustainability plans and the growing financial viability of solar energy.
"It's part of our strategic plan to be leaders in sustainability. This solar power system will enable us to generate sustainable energy, as well as drastically reduce our carbon footprint," Mr Latham said.
Rooftop solar for business makes sense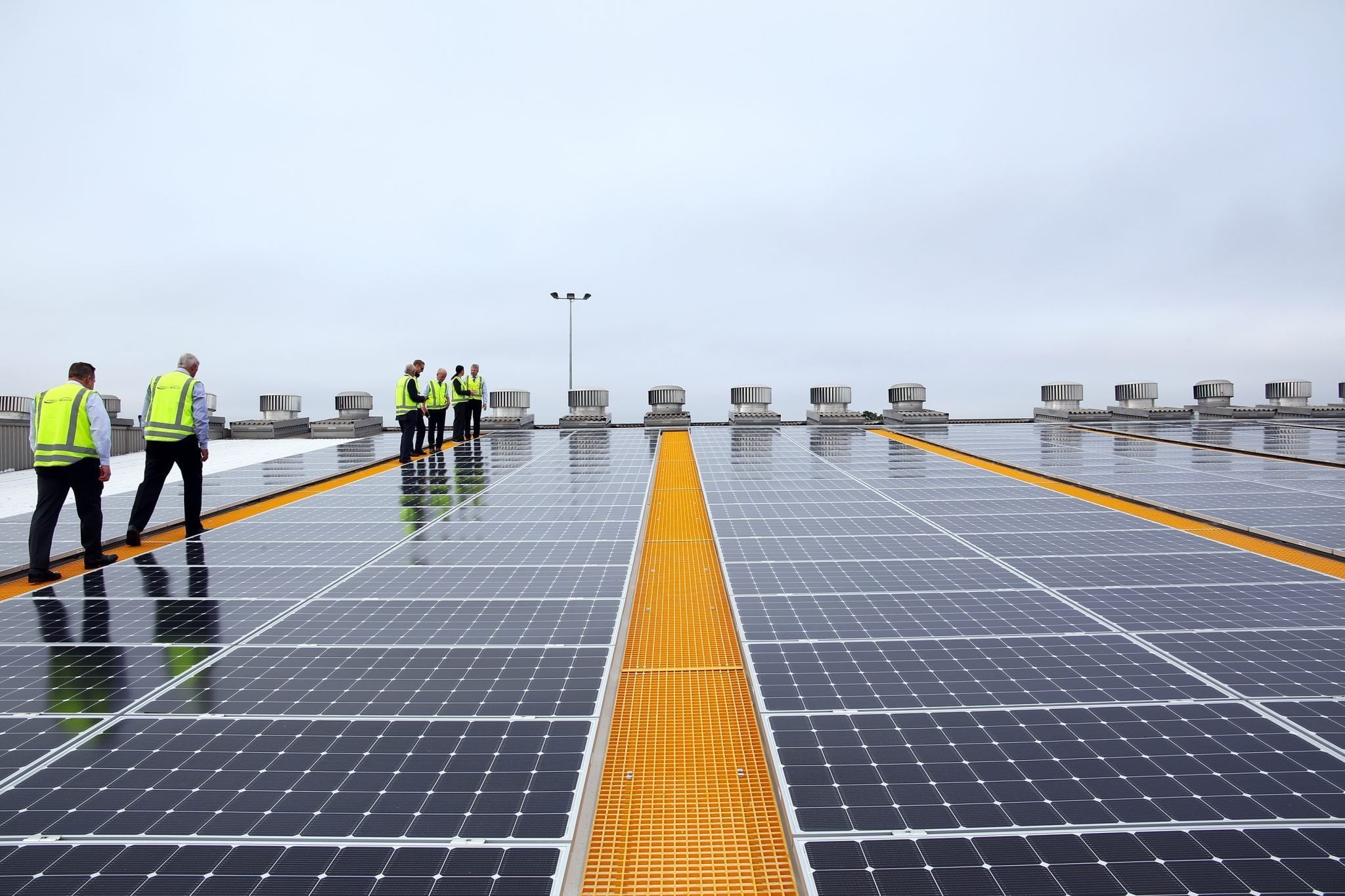 Sydney Markets had been considering installing rooftop solar for about five years and decided to make the push when financial viability in terms of price, reliability, and output began to stack up in the past year.
Chairman John Pearson, said that while the project was a significant milestone, there is the capacity to go even further. "Sydney Markets has additional roof capacity to more than triple the generation of this solar system. We may continue to build upon and expand this system to meet our future energy needs," he said.
"We may continue to build upon and expand this system to meet our future energy needs."
Batteries may be coupled with rooftop solar project in the future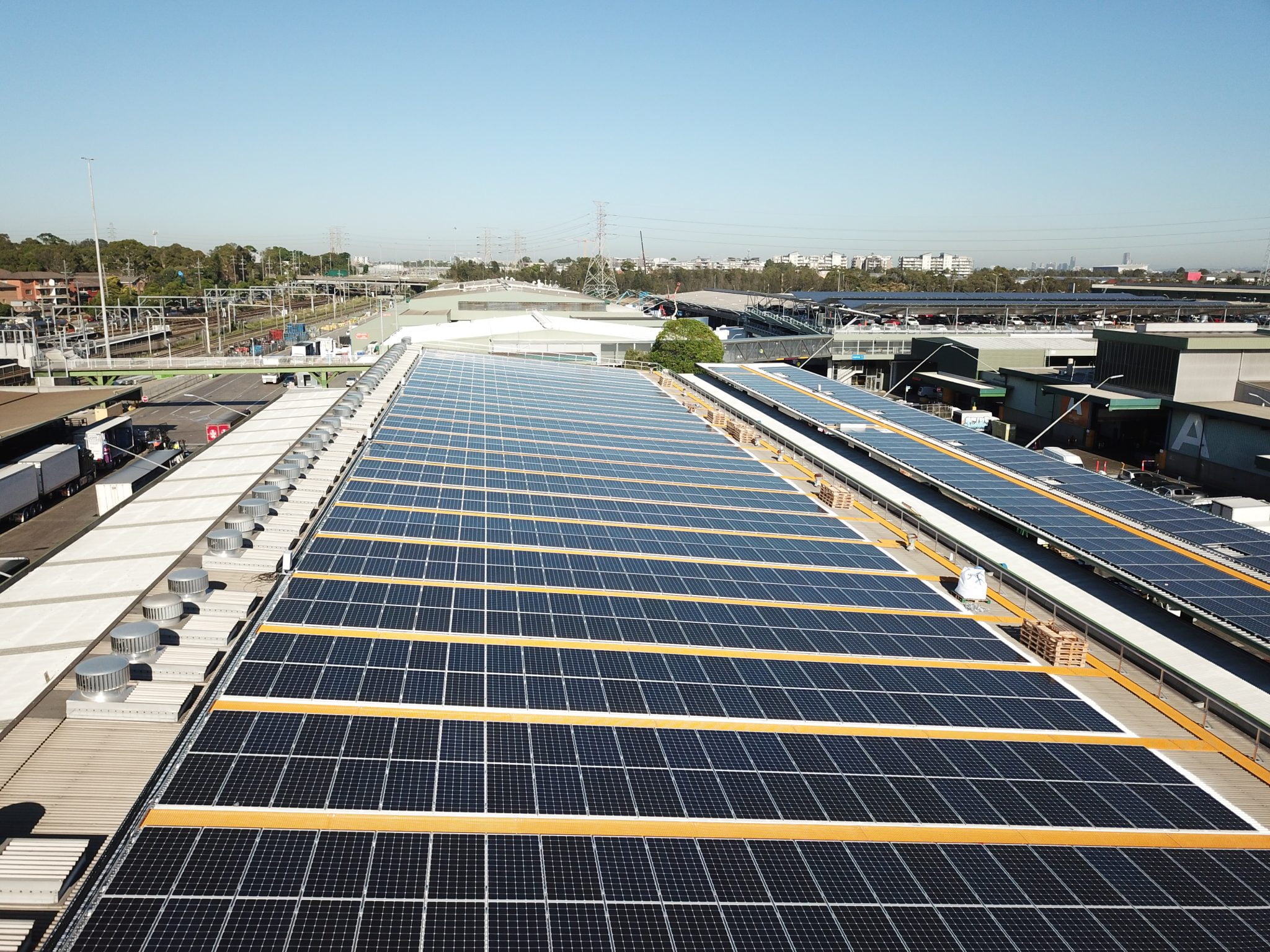 Mr Latham said Sydney Markets could also consider installing batteries alongside the system, in the future.
"We don't think batteries are quite there yet, they are still a little ways off but it depends on the financial models," Mr Latham said.
He said Sydney Markets' new installation could be a model for the industry.
"Solar panel options are definitely the way to go. It would provide good business options to utilise warehouse roof space."
While the company expects to make big savings on energy, the project was part of its drive to shrink its carbon footprint and become more environmentally sustainable.
In order to extract the same amount of carbon dioxide from the atmosphere as the energy generated by the solar panels, 676 hectares of trees would be needed to be planted each year.
The total reduction in emissions is equivalent to 4,900 tonnes of carbon dioxide annually or taking 2,500 cars off the road a year.
Sydney Markets recycles 70 percent of its waste onsite which not only helps the environment but also saves it about $1 million per year.
Take control of your energy costs by making the switch to rooftop solar for business
By making the switch to solar, you future-proof your business from the volatility of price fluctuations and the whims of energy retailers.
Want to learn more about how you can take control of your energy costs? Leading Edge Energy specialises in solar tendering. We complete a full analysis on the best solution, tender for the recommended system, and provide analysis on return on investment.
Images: Sydney Markets