Australia's first major solar battery farm connected to the national grid has been switched on in Queensland.
Lakeland Solar and Storage, near Cooktown in the North of Queensland, will provide power to 3,000 homes and businesses on the Cape York Peninsula, some 240 kilometres north-west of Cairns.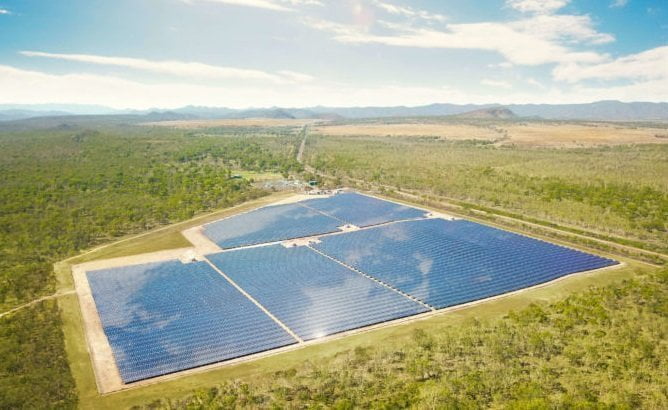 Phase 1 of the $42.5 million project by Conergy is already operational, comprising a 10.8 MW solar farm made up of more than 40,000 solar panels. These stand alongside a 1.4 MW / 5.3 MWh lithium-ion battery.
The construction of Lakeland 2 is now underway. Lakeland is the first large-scale solar battery project providing dispatchable electricity to the grid when needed.
It will also be an industry test case for 'islanding', which means that a section of the grid is isolated during outages and blackouts to provide power to a particular area.
After flicking the switch on Lakeland 1, second-phase Lakeland 2 is now underway to complete the whole project.
Lakeland solar to generate 30 MW of power plus storage
Once complete, Lakeland and Lakeland 2 will provide 30 MW of local solar generation plus storage. This equates to running around 4,015 standard home air-conditioning units for eight hours during peak daytime heat.
The Lakeland solar battery project has received $17.4 million of funding from the Australian Renewable Energy Agency (ARENA).
ARENA chief executive Ivor Frischknecht said the facility will help determine the most effective way to couple solar PV and battery storage technologies on a large scale.
Solar battery to test 'islanding' concept
Mr Frischknecht said the Lakeland solar battery project is a world-first in testing the practice of 'islanding' from the main grid.
Solar storage farms on the fringe of electricity grids have great potential to shore up local electricity supply and build reliability into the network.
Thorough battery testing will be carried out over two years. Once the testing phase is completed, Lakeland will be switched to 'island mode' during evening peak to see if the concept works.
ARENA and Conergy hope this will allow the remote town of Lakeland to exist purely on solar energy and storage batteries for several hours. If the 'islanding' concept works, it could be brought into Australia's cities to localise and prioritise power distribution when the grid is overloaded.
ARENA also hopes Lakeland is the first of many similar grid-connected solar storage farms in Australia.
This will supply clean, reliable and affordable power to households and businesses needing a guaranteed source of energy.
Solar and wind revolution picks up pace
The news of the solar battery farm in Queensland follows the announcement of a number of projects around Australia.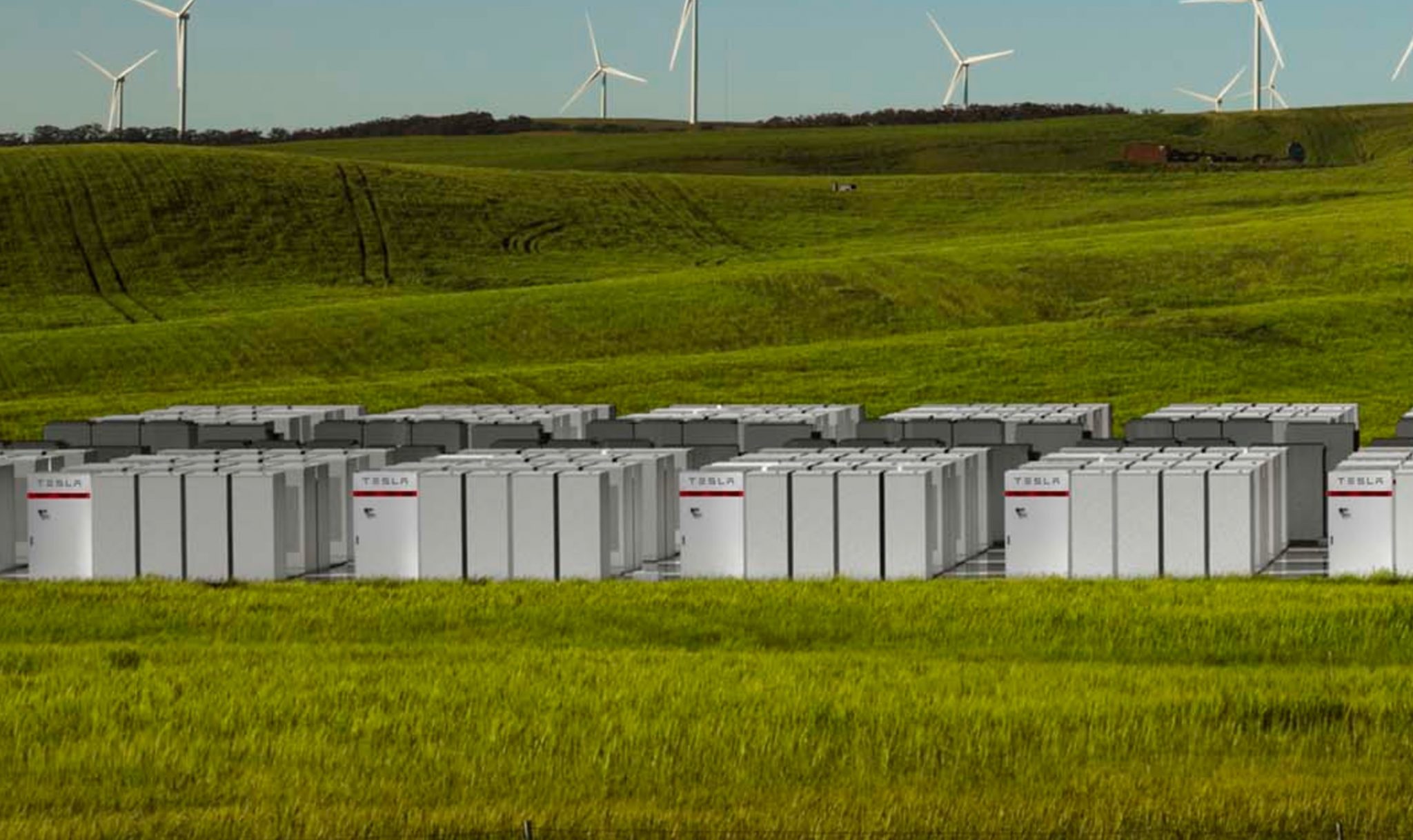 South Australia was first out of the blocks when the wind farm and battery storage joint venture between Neoen and Tesla was switched on in 2017. The twin plant is already producing and storing electricity and has prevented the grid from tripping during heat waves already. It is also producing energy at a cheaper cost than traditional fossil fuel power plants.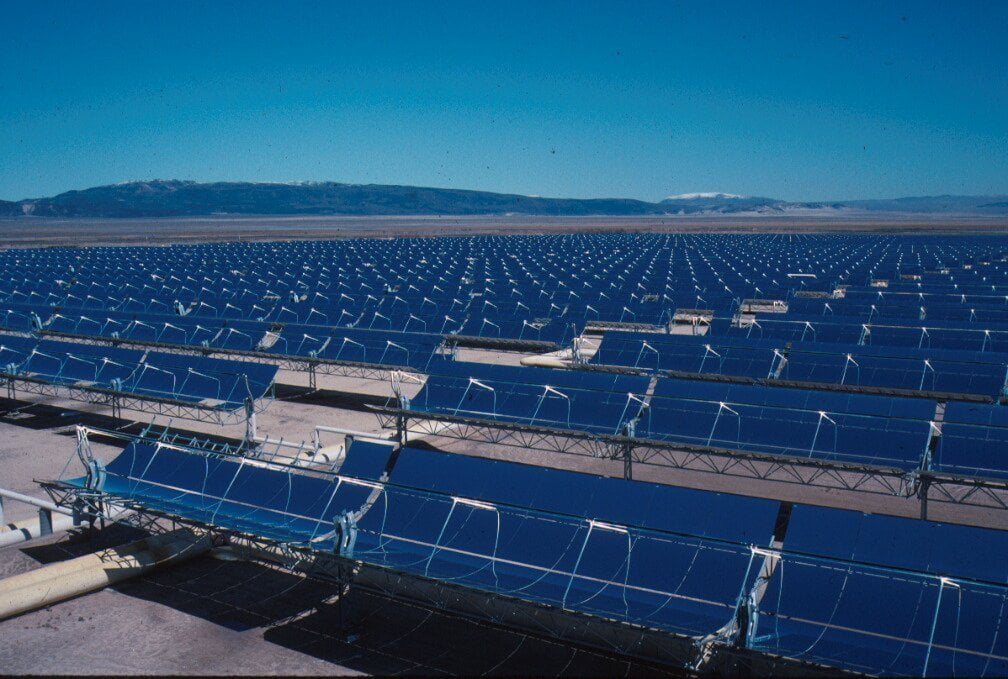 South Australia followed up by announcing Australia's first virtual power plant, which will involve the installation of rooftop solar on homes and businesses in Adelaide, which would then be fed into Tesla battery storage. Those taking part in the project would then be able to purchase energy at a cheaper cost.
South Australia is also building the world's largest thermal solar plant – the $650 million 150 megawatt SolarReserve project in Port Augusta.
Neoen and Tesla are teaming up again in Victoria to build a similar project to the wind and battery one in South Australia. The project will involve the construction of a 20 MW Tesla battery storage plant and a 200 MW wind farm at the Bulgana Green Power Hub near Stawell.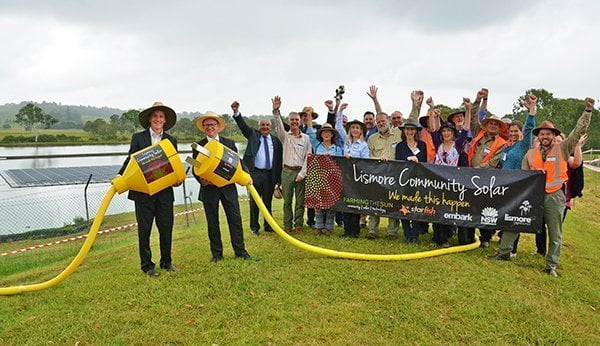 The renewables revolution has also started to pick up the pace in rural communities as Lismore in New South Wales recently constructed Australia's largest floating solar installation.
The 100 MW plant was opened on 30 January and Lismore Council aims to expand it five-fold in the future to generate 500 MW of energy.
Keep updated with the latest news in the energy sector
As an energy broker and consultancy firm, Leading Edge Energy always has an ear out on the latest government projects and policies on energy, and on developments in the energy market. We do this to ensure that we can provide businesses in Australia top-notch energy cost-reduction services.
Want to read more? Visit our Blogs and News section.
Or get started on saving your business money on your energy spend. Contact us at 1300-852-770 or e-mail us at hello@leadingedgeenergy.com.au. Our Experts are ready to guide you!