350,000 solar powered households in New South Wales could soon be paid twice as much for energy they sell back into the grid.
The Independent Pricing and Regulatory Tribunal on Monday put forward a draft proposal for a higher feed-in tariff range of 11.6 to 14.6 cents per kilowatt hour.
Those figures are double last year's benchmark range of 5.5 to 7.2 cents per kilowatt hour. If approved, the new tariffs will come into effect on 1 July. (Read the entire solar feed-ins tariff 2017-2018 report.) 
Tariff structure reflects rising energy costs
The proposal is obviously music to the ears of those who have invested in solar energy generation. It also reflects the rising cost of energy for all homes and businesses in NSW.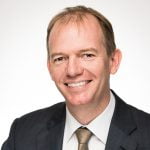 The tribunal's CEO Hugo Harmstorf said: "People with solar are like mini-power stations selling power to the grid. The fact is the underlying electricity they export is now worth twice as much." Retailers in NSW all offer feed-in tariffs above the current benchmark range. AGL (6.1 cents), Energy Australia (6.1 cents) and Origin Energy (6 cents and 10 cents) all offer similar tariffs, while smaller retailers, like the recently launched Energy Locals, already offer 10 cents.
The government welcomed the announcement, noting it reflected in part the closure of Victoria's Hazelwood brown coal-fired power station in March.
News of the planned closure of the aging and high greenhouse-gas emitting plant helped push up wholesale electricity prices sharply in the past year.
Value of solar generation 'now worth more'
"The value of solar generation to our state is now worth more, as the demand for new generation grows," NSW Energy Minister Don Harwin said.
The proposed doubling of the voluntary feed-in tariff was also applauded by industry and consumer groups.
After Queensland, NSW has the second largest solar photovoltaic capacity among the states, but it lags behind both Queensland and South Australia in terms of percentage of households with panels on their roofs.
The consumer group Solar Citizens praised the NSW government for pursuing a higher – albeit voluntary – feed-in tariff.
"These recommended increases to the tariff better reflect the increased wholesale price of electricity and demonstrates the widespread benefits to the network as a whole that solar provides," said Shani Tager of Solar Citizens.
Tristan Edis, an analyst with Green Energy Markets, said solar PV installations had surged across all mainland states since November.
"IPART's decision reflects the new reality – the gas shortage has meant wholesale contract power prices have doubled," Mr Edis said.
About Leading Edge Energy:
Leading Edge Energy is an integrated energy cost reduction solutions provider. We offer a bespoke service to our clients by following our standard "Loop" methodology. In simple terms, we help our clients reduce their exposure to the cost of grid sourced energy by guiding them through a path towards energy cost reduction. We follow the path of highest return on investment to deliver the best possible value to our clients.
Our initial review and assessment process is a complimentary service and you are not obliged to accept our recommendation or offer.
Call us today on 1300 852 770