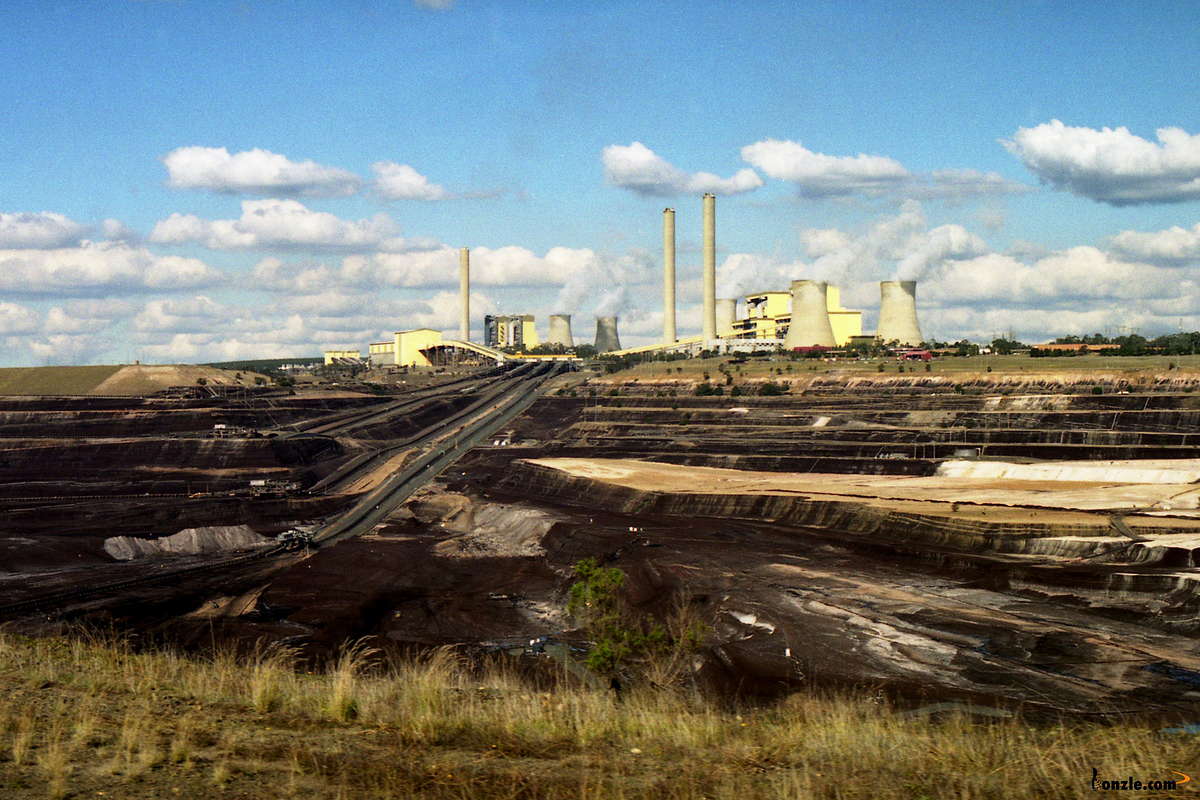 Victoria's state government has stepped in to prevent AGL Energy from shutting down its Loy Yang A coal-fired power station and mine as a result of a two-year-long trade union dispute.
AGL said that it will lock workers out as from 15 May and all operations will cease until a solution to the dispute is found. The news comes only weeks after Victoria's Hazelwood plant was mothballed and has raised concerns about how the state's energy needs are going to be met and what strain that is going to put on the National Energy Market. But the state government said that it will ask the Fair Work Commission to terminate this protected industrial action before any closure can occur."
For the second time since Christmas, energy producer and retailer AGL threatened to lock out the entire workforce and shut down its Loy Yang A power plant in the Latrobe Valley over proposed union action.
Loy Yang A 'even more important' since shutdown of Hazelwood
Loy Yang A produces energy from coal that powers a whopping 2 million homes, so there is no wonder that alarm bells have gone off.
AGL defended its decision by saying that the decision for the lockout was taken after it received notice from the Electrical Trades Union of rolling consecutive stoppages which would start in two weeks.
"The proposed industrial action would compromise the safe operations of the plant and would ultimately put Victoria's power generation at risk," AGL Loy Yang general manager Steve Rieniets said in a statement. "AGL will inform workers at Loy Yang A power station and mine of its intention to lock out workers from the site commencing Monday May 15. We have no other option to resolve the bargaining dispute other than implementing this lock out."
AGL says safety is main reason for threatened shutdown
Mr Rieniets said the company had no other option but to shut down the power station and the mine at the same time. "We need to lock out the entire site simultaneously with the industrial action. This will allow us to shut down the station in a systematic way to protect equipment from being damaged," he said.
"Our priority must always be the safety of our employees, our operations and the community. As a consequence of the proposed action, Loy Yang A will not be able to continue operations." AGL said it had been negotiating with unions for the past two years over a new enterprise agreement. It said employees had twice rejected proposals which included wage increase offers of more than 20 per cent over the next four years. It is unclear how long the Loy Yang power station and mine will remain closed from mid-May.
AEMO working to ensure there is no impact on National Energy Market
The Australian Energy Market Operator – which runs the nation's energy and gas markets – said it was working closely with the Victorian government, AGL and Engie which owns Loy Yang B power station to ensure there was not an impact on energy supply to Victoria and the National Electricity Market.
"AEMO is monitoring energy supply and demand balances in Victoria and across the National Electricity Market in relation to this matter and will continue to update the market on energy supply reserve requirements in the coming days," it said in a statement.
About Leading Edge Energy
Leading Edge Energy is a commercial energy broker and consultancy firm in Australia. We assist our clients by applying a holistic process for energy cost-reduction that includes rates minimization to energy efficiency upgrades to solar generation and battery storage, and more, to make electricity or gas use and costs more manageable.
To start you off, we'll go through a complimentary review and assessment of your usage and latest invoices, but you are not obliged to accept any offer we recommend. Call our Energy Experts today on 1300 852 770 or drop us an email at hello@leadingedgeenergy.com.au.