Tesla and South Australia's 'special relationship' continued to blossom this week as it announced that a 250-megawatt virtual power plant will be created by installing solar rooftop generation and battery storage at 50,000 homes in the state.
Premier Jay Weatherill announced the deal and said that a trial was already underway to install solar panels and Tesla batteries on 1,100 Housing Trust Homes. He said that the cost will be financed through the sale of electricity. The deal will also involve a $2 million taxpayer-funded grant and $30 million loan to Tesla.
Tesla, of course, has already set up operations with the world's largest lithium-ion battery farm in South Australia. The battery array has already been called into action and prevented the grid from tripping on more than one occasion.
The virtual power plant is completely renewable energy operated and is charged up by a wind farm operated by French firm Neoen.
The South Australian Government is also building the biggest solar thermal plant in the world. The $650 million 150 megawatt SolarReserve project in Port Augusta recently received state development approval.
Mr Weatherill said that the energy produced by the rooftop arrays and stored in the Tesla Powerwall batteries would not be directly owned by the households, but stressed that they will eventually benefit from a 30 percent reduction on their energy bill.
If the pilot scheme proves to be successful, it will be extended to another 24,000 public properties and then onto privately owned houses, with the aim of connecting 50,000 Adelaide homes.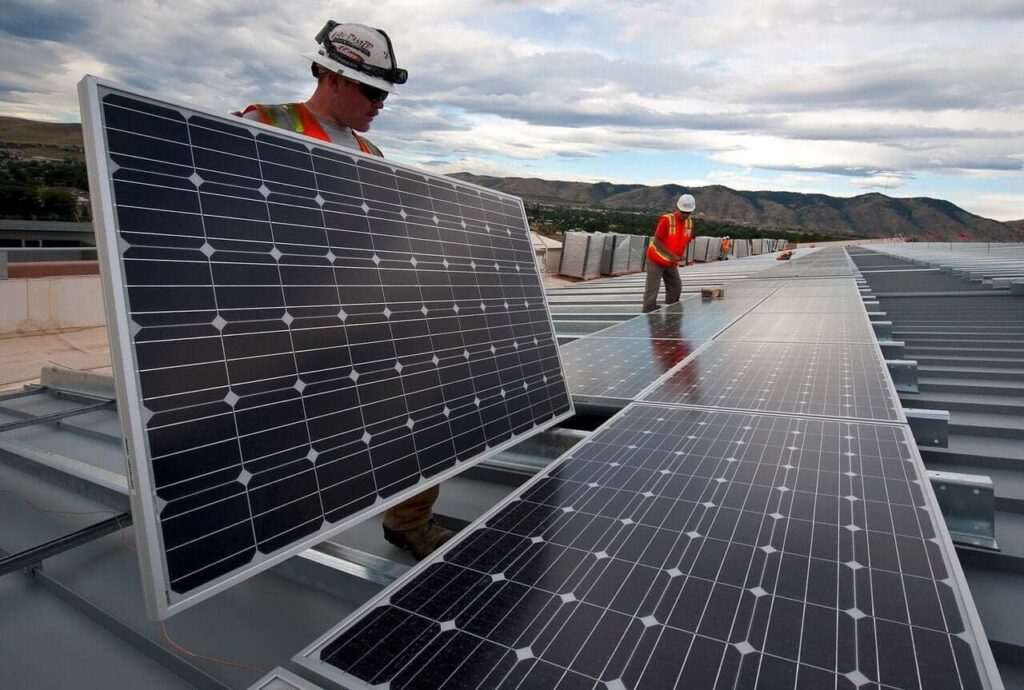 Addressing the media after the announcement, Mr Weatherill said: "We will use people's homes as a way to generate energy for the South Australian grid, with participating households benefiting with significant savings in their energy bills."
"Our energy plan means that we are leading the world in renewable energy and now we are making it easier for more homes to become self-sufficient."
---
Retailer for virtual power plant to be chosen
A registration of interest was opened for people wanting to take part in the scheme and the government said it would release a market notice this week seeking a retailer to deliver the program.
The Smart Energy Council said that creating the world's biggest "virtual power plant" was a game-changer for South Australians wanting to cut their power bills.
"Virtual power plants allow families to take control of their power bills while providing greater security for the energy network," the council's chief executive, John Grimes, said.
It remains to be seen whether the scheme will be extended to businesses, and the likelihood is that there would be massive uptake if such a scheme were to be rolled out.
---
AGL praises SA for embracing distributed energy
The current largest virtual network is owned by AGL Energy, which has repeatedly stated that it wants to get out of coal and will not consider keeping its coal-fired Liddell power plant open beyond 2023.
The Federal Government, which continues to push the idea of coal as a cheap option, pleaded with AGL to keep the plant open. CEO Andy Vesey rejected the request and said that the company would instead re-invest in gas, solar and possibly hydro.
Mr Vesey also took to Twitter to praise the South Australian government, even though AGL's record will now fall.
In a Tweet, he said: "Great to see SA Government embracing distributed energy for the most vulnerable, even if it means losing our position as owners of the largest virtual power plant!"
The next step in the process is to identify an energy provider which can harness the energy produced and stored to then retail it to households at a reduced price.