Commercial battery storage schemes are being touted as the solution to the excess volume of electricity flowing into the grid during daytime hours as a result of commercial and rooftop solar generation.
Solar energy generation is volatile. It peaks at the middle of the day but then drops off sharply in the evening as soon as the sun begins to set.
Excess electricity supply can also cause damage to the energy grid and this situation can lead to solar-generated power going to waste. 
As a result, spot prices are low during the day, but climb sharply in the evening, which is when peak usage takes place.
The phenomenon is known as the Duck Curve. In simple terms, it refers to low demand for commercial electricity during the day, because of excess electricity supply and self-sufficient consumption.
During the evening, traditional thermal generation comes into its own.
But that has all started to change. Big batteries are already making their mark in Australia and commercial battery storage schemes could be the next big development.
South Australia leads commercial battery storage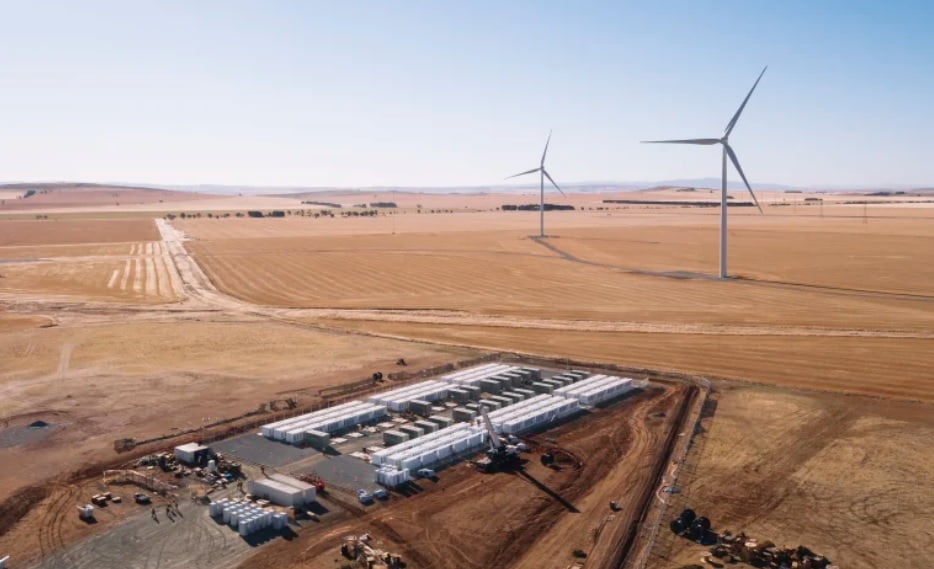 South Australia is one of the world's renewable energy leaders and has a 100 percent renewable energy target by 2030.
South Australia is also home to the world's largest lithium-ion battery.
The Hornsdale Power Reserve, more commonly referred to as the Tesla Big Battery, currently has a capacity of 100 Megawatts and 129 Megawatt Hours.
Its capacity is to be increased by 50 MW and 64 MW hours by March which will allow it to store more energy from the Neoen Wind Farm, which it is hooked up to.
The battery has come to Australia's rescue on more than one occasion, keeping the lights on by dispatching energy at incredible speeds during times of crisis.
Batteries can dispatch vast amounts of energy into the grid almost instantaneously when demand outstrips supply.
A case in point was when the Tesla Big Battery in Hornsdale which saved Melbourne from a blackout in November 2017, when it released 100 Megawatts of stored energy within 0.14 seconds of being called into action.
If this electricity was not available, supply would have been squeezed, causing prices to skyrocket.
The beauty of batteries is that they can simply release the energy, without the long startup times that coal-fired plants have, or the astronomical expenses associated with gas high-peaking plants.
South Australia has another two big batteries at Dalrymple North and Lake Bonney and another is being built near Port Augusta and a number of others have been proposed.

AGL to develop four big batteries in New South Wales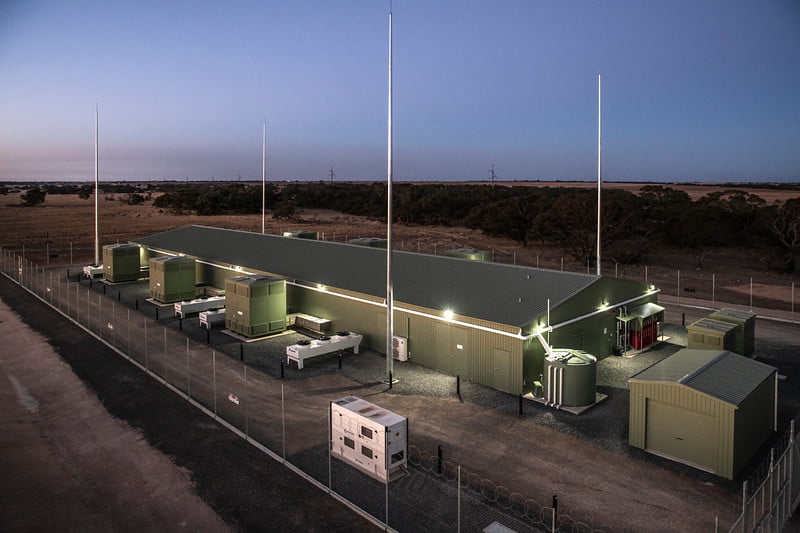 The energy companies are also buying into battery power.
AGL, which is one of the most innovative generation companies in Australia has inked deals to purchase electricity from four big batteries in New South Wales being developed by Maoneng Group.
Each one will have a capacity of 50 MW and 100 MW hours. Maoneng has committed to allowing AGL to call on capacity as required from Maoneng at a fixed price for the next 15 years.
The batteries will be operational from 2023 and will store up enough energy to power up to 30,000 homes.
Victoria and Queensland
The second-largest battery in Australia – the Gannawarra Battery Energy Storage System – was also built by Tesla in Victoria. 
The 25MW/50MWh Gannawarra battery is hooked up to an adjacent 50MW solar farm.
A 30MW/30MWh facility is also operated by EnergyAustralia under a contract signed with owners Ausnet at Ballarat.
Singapore-based developer Vena Energy is also set to begin work on Queensland's largest grid-scale battery near Wandoan in the Western Downs.
The 100 MW/150 MWh project will be delivered under a 15-year power purchase agreement with AGL.

Residential battery schemes and Virtual Power Plants
South Australia is also home to another very successful battery experiment. The state government's Home Battery Scheme has now reached 5,500 installations and orders.
This means that this Virtual Power Plant can store a combined 62 MW of electricity.
To put this into context, that is around half the amount that can be stored at Tesla's big battery.
The SA government wants to boost the number of installations to 40,000 and aims to do so by extending the subsidy scheme. Subsidies are in three brackets depending on size: Up to $3,000, up to $5,700 and up to $6,000.
The full price of a Tesla Powerwall unit can reach up to $12,000, so the offer is an attractive one.
When hooked up to a rooftop solar system, the results are astounding.
The beauty of the scheme is that all batteries will be interconnected, so they can be called upon by the grid if needed.
So what's the case for commercial battery storage schemes?
The Australian government is winding down small and commercial solar schemes. As big business continues to be made in solar farms and power purchase agreements, rooftop solar installation is also dropping off.
This is due to the fact that Australia already has one of the highest rooftop solar penetration rates in the world.
The next logical step would be to learn from the South Australia experiment and incentivise businesses to become self-sufficient in terms of energy storage.
The added bonus is that businesses and residences equipped with batteries would be able to sell surplus stored energy into the grid at favourable prices when supply is tight.
In the long term, this would mean less reliance on coal.
If Australia had the capacity to store the vast amounts of excess solar energy produced during the day, then the case for coal generation would simply not make sense anymore, at least in the volumes that it is used today.
Businesses are more energy-intensive than residential units, but they also have larger rooftop solar setups and have more physical space for additional battery units.
If linked together, as is the case in South Australia, the commercial battery storage would double up as a Virtual Power Plant, allowing more flexibility on the grid, especially during times when supply is tight.
There was a time when solar was prohibitively expensive.
But improved technology, a glut of supply as a result of falling costs and longer lifespans means that rooftop solar systems are cheaper and more efficient than they have ever been.
Batteries are still in the development curve. But technology has improved considerably and prices are becoming more affordable.
What steps is your business taking to take advantage of the battery revolution?
Have you considered battery storage? Do you have a rooftop solar system? Speak to one of our Energy Management Consultants today to see if a battery system is the right fit for your business.
Call us today on tel: 1 300 852 770 for a free consultation.