Australian households and businesses are paying the highest electricity prices in the world, a drastic reversal from the 1990s when energy bills in the country were the cheapest in the world.
Prime Minister Malcolm Turnbull called energy leaders to Canberra to demand more transparency from the industry and to make data people need to make informed decisions about discounts and plans more accessible. Experts, however, do not believe that this is not enough.
Currently, Australian citizens have to pay 2-3 times more than the average American citizen to get their electricity supplied. Energy bills in the country are even more expensive than in some European countries where electricity is already being taxed heavily. Basically, this means that based on market prices, Australians have the highest electricity prices anywhere in the world.
---
Highest electricity prices in the world at market cost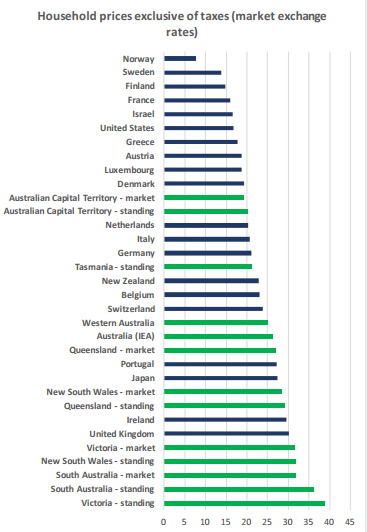 Topping the rankings on the most expensive energy rates in the world is South Australia. The questionable honour is earned by the state's energy retailers charging households 47.13¢ following price increases on July 1, based on a report by Carbon + Energy Markets' MarkIntell data service.
Similarly expensive are retail rates from NSW, Queensland, and Victoria with residents having to pay 39.1¢/KWh, 34 to 37c, and 35.7c/KWh respectively, on average.
Outside of taxes, the four states participating in the National Energy Market all have the highest electricity prices in the world. Compared to these states, the typical American residence is charged a modest US12.5c/KWh (15.75¢), due to a large market and affordable, plentiful natural gas resources. The annual cost to households of accepting a standing offer from one of the big three retailers instead of the best offer in the market has been estimated at $830 in Victoria, $900 in Queensland and $1400-$1500 in NSW and SA by the St Vincent de Paul Society.
Addressing the energy executives, Mr Turnbull expressed dissatisfaction that large energy retailers let their clients fall off the huge discounts used to entice them to sign up after merely a year or to, and set them onto a more expensive standing offer or a lesser discounted rate.
---
Energy chiefs summoned to Canberra by Prime Minister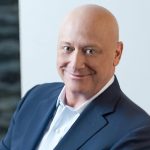 In a bold statement made last year by AGL Energy CEO Andy Vesey, he revealed that this wasn't unusual behaviour for large-scale power companies – punishing their most loyal customers in this manner happened often enough, but Mr Vesey later added that AGL Energy has changed. According to Bruce Mountain of MarkIntell, energy invoices are intentionally built to be complex so that it seems nigh impossible for customers without the technical background, and spreadsheet and analytical skills to read through their bills or compare the competing offers to find out the most cost-effective deals.
It doesn't help either that third-party comparison websites offer incomplete information; customers don't always receive the full array of market offers and retailers are charged for switching customers. On the other hand, the Australian Energy Regulator (AER) and the Victorian government's website do not provide consumers with the tools needed to help them discern among the available energy rate offers.
"It's a market characterised by very high search costs which means it is very hard to find the right offer and people make mistakes. Customers are alienated and it's characterised as 'people are lazy'," Mr Mountain said.
Energy Minister Josh Frydenberg underscored the government's desire for more transparency from power companies, especially concerning electric bills, and mentioned the possibility of regulation.
Rod Sims, Australian Competition and Consumer Commission chair, wants "much cheaper" electricity for consumers and more suppliers to break the market power of the big players.
"People may get a discount for one or two years but remain on a contract for five or six years, but they don't know when the discount ends and therefore they don't know when they could be getting a better deal elsewhere," he said.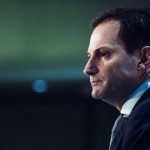 Origin chief Frank Calabria welcomed the opportunity to discuss the problem with the Prime Minister. "We're acutely aware of how price rises are impacting Australian households and businesses," Mr Calabria said. "All of us in the industry and the government need to work urgently together on the issue."
An EnergyAustralia spokesperson said record prices and outages make it "hard to argue that the energy system is working as intended, in the interests of families and businesses" and electricity is "an essential service and a vital social good which must be available when people need it, and at an affordable price".
---
Update: Australia's electricity prices in 2019
It should encourage Australians to know that things have changed significantly for the better since this article was first published and we're no longer at the top of the rankings in 2019. With new policies being enacted to help make electricity costs more manageable for residential and small business use, we may see more developments down the line.
To learn more about where we're placing in the list for highest electricity prices, read our update on the topic: Electricity Prices in Australia: Where are we at in 2019?
---
About Leading Edge
Leading Edge Energy is an energy cost-reduction consultancy and we're committed to helping you take back control of your energy spend. We guide you through the complete energy cost-reduction cycle from rates minimisation to energy efficiency, solar generation and battery storage to ensure that you're maximising your potential for saving on energy costs.
Call us today on 1300 852 770 or send us an email on hello@leadingedgeenergy.com.au.