Elon Musk looks to have spurred Bitcoin miners into making their operations greener just days after sending the cryptocurrency into freefall by Tweeting that Tesla would no longer accept the currency as payment due to environmental concerns.
Mr Musk and Michael Saylor, another Bitcoin personality, said they held a call with prominent Bitcoin mining firms to discuss "energy usage transparency".
It is understood that Bitcoin mining firms are now looking to set up a Bitcoin Mining Council which will standardise energy reporting.
The ongoing Twitter saga involving Elon Musk has highlighted concerns about Bitcoin being a tradable asset, given the parabolic and volatile swings it experiences, simply as a result of a Tweet from one person.
---
Timing of Musk's Tweets raises questions about motives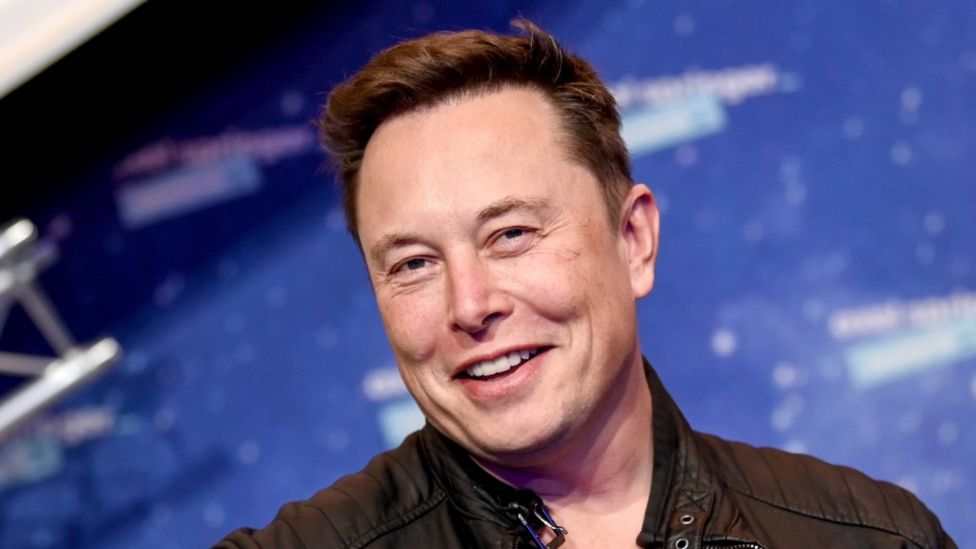 The timeline of Mr Musk's Tweeting has raised some questions.
It has long been known that Bitcoin mining is energy-intensive, but this did not stop Musk's Tesla from buying $1.5 billion in the cryptocurrency.
He later Tweeted that Tesla would accept Bitcoin as a currency, sending the value of Bitcoin through the roof.
Shortly after, he questioned Bitcoin's green credentials, and went on to say that the meme coin Doge, had just as much use and was a lot friendlier to the environment.
The glass ceiling soon came crashing down as Musk made some peculiar comments about crypto when he hosted Saturday Night Live.
He followed that up by announcing that Tesla would no longer accept Bitcoin due to environmental concerns, sending it into freefall.
It made a modest recovery when he Tweeted that Tesla had "diamond hands" – a term used to indicate that a crypto investor will not sell off the currency.
The very latest Tweet was about the conversation he held with mining groups, which saw Bitcoin rally 19 percent overnight from a low of US$31,000 to almost $40,000.
Some have pointed out that Mr Musk has either been very naive, or there is more at play to his Tweets.
It must be pointed out that Musk's Tesla does, of course, produce Powerwall batteries, as well as industrial-scale battery plants around the world.
So it does beg the question, is Musk gaming the industry to push towards sourcing power from renewables, which by default includes battery storage?
Batteries of all types, even aggregated across vehicles, are key to the energy transition to renewables.
Crypto mining combined with battery firming truly does present as a logical grid balancing mechanism and a smart means of balancing the duck curve which comes as a result of plentiful daytime solar, which can often go to waste.
Miners use hundreds of computers that run around the clock to verify bitcoin transactions in exchange for new coins. While some have hooked into energy sources powered by hydroelectric dams or solar and wind farms, much of the power comes from coal-fired plants.
The creation of a mining industry council might standardise energy usage reporting, it will take years for many of the largest miners to recalibrate where they source their energy.
Pledges to make the industry more green picked up since Mr Musk's tweet, with several miners joining the Crypto Climate Accord which is inspired by the Paris Climate Agreement.
---
Crypto mining in Australia – What you need to know
Cryptocurrency mining requires a lot of electricity to run. As such, if you're planning to set up a crypto mining lab operation in Australia, it's essential to have an energy plan that keeps electricity expenses reasonable. To do so, here are a few things you need to keep in mind:
How does your current energy demand compare to your expected energy demand?
Which state is your company operating from, and which network covers that location?
How or from whom should you procure your energy supply from? You will need to decide on an electricity provider who can draw up a fitting energy contract structure and efficiency plan that meets your requirements and offers reasonable monthly rates.
Which Demand Response product will best address the way you use electricity on your crypto mining venture? How can you obtain this?
Which types of technology (for instance, apps) are available for monitoring and controlling your site's electricity consumption?
Leading Edge Energy is committed to helping businesses in the cryptocurrency industry and beyond monitor and manage their electricity consumption. No need to pay unreasonably high electricity bills – just contact our Energy Experts and we'll help you find the right energy efficiency solution that fits your budget and consumption. Call us at 1300-852-770 or fill out our form here today!