Australian businesses are taking cues from multinational companies such as tech leaders Google, Amazon, Apple, and Microsoft – some of the world's top investors in massive solar and wind energy developments, by securing what is known as a Power Purchase Agreement (PPA) for renewable energy to bring down costs, ensure the long-term security of supply, and reduce carbon emissions.
Moves like these, from large energy users in Australia like Carlton & United Breweries, Telstra, Sun Metals and the University of New South Wales, and others, are paving the way for an unprecedented change in the Australian energy market.
The market is largely moving away from coal-fired power stations to more sustainable energy sources, and the accompanying changes in supply and demand have caused notable fluctuation in energy prices. This has led to companies entering PPAs to supplement their own self generated energy.
Switching to these long-term renewable energy power purchase agreements has helped businesses reduce risk and scale down costs – a boon to consumers in Australia's erratic electricity market.
The move to PPAs has given them a more economical way to realise their corporate commitments to lower greenhouse gas emissions, become more carbon-neutral, and increase clean energy purchasing.
---
What is a Power Purchase Agreement?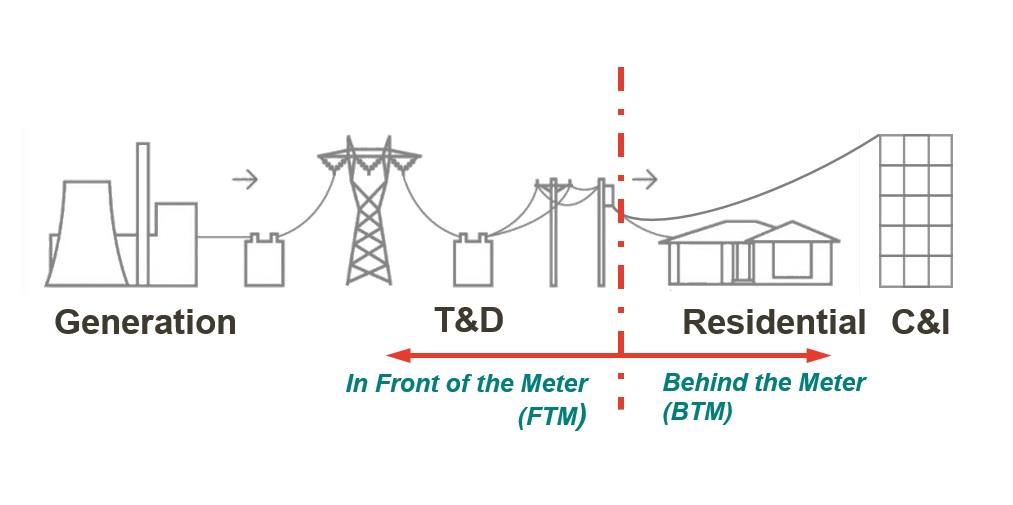 Most people are familiar with buying power directly from energy retailers but power purchase agreements are a different setup altogether and we're here to explain what they are.
Basically, a power purchase agreement is when a company buying energy goes into a contract straight with the electricity generator, bypassing retailers. The PPA details the commercial terms for this sale succinctly, to provide more certainty about the price over the period of the contract. These terms include the start of the project, delivery schedule for electricity, associated penalties for under-delivery, payment, and termination.
Specific to renewable energy, PPAs can be the contract to purchase electricity from an independent energy generator or renewable energy certificates, or both. They can be signed with an existing power plant or one that's yet to be built. Electricity generators and retailers in the wholesale markets are typically the ones who use PPAs.
---
What is a Corporate PPA?
Corporate power purchase agreements, which are PPAs between the seller and the commercial entity buyer, are becoming more synonymous with off-site PPAs involving renewable energy projects. This is because more and more Australian business owners are demanding extended off-take agreements. This is in order to lower energy bills and diminish their exposure to the volatile energy prices in the country. It's also because a growing number of companies are signing up for off-site PPAs where they join up with other businesses within the state so they can avail of electricity for more reasonable wholesale rates as a group.
Corporate PPAs are becoming the trend for leading local and global companies as they search for alternative markets for energy procurement, with renewable energy sources often being the top option.
---
Consider your own solar generation first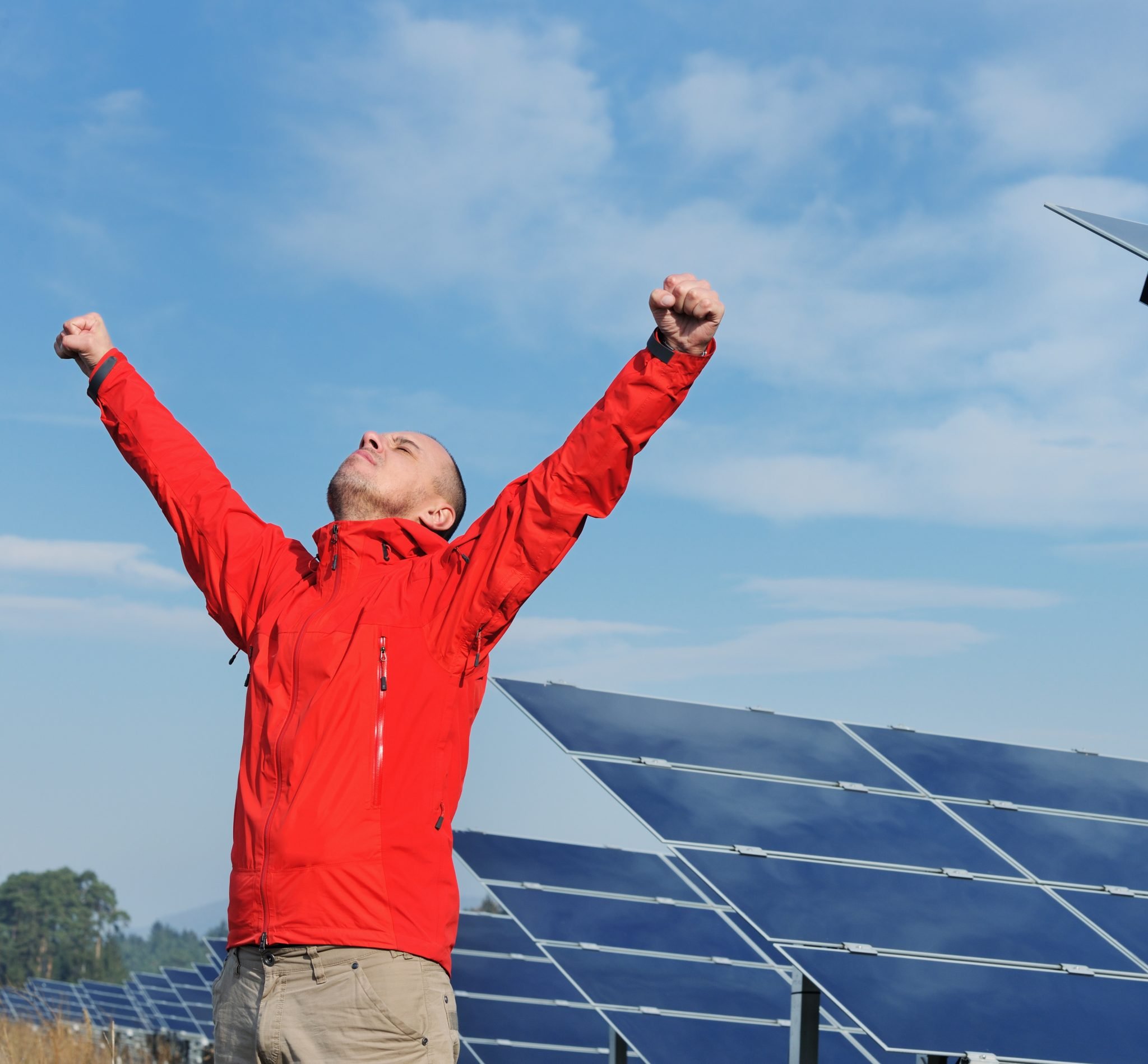 Smaller businesses that want to make the switch to on-site or "behind-the-meter" renewable energy should look into purchasing and installing their own solar generators first before considering PPAs.
This is because on-site generation does have some unique benefits for small-scale enterprises.
The main advantage is that producing power on-site eliminates network transmission charges because the business will own the electricity it produces. It also helps that solar power systems can be custom-built to fit on one's rooftop and providing that the company's energy requirements and roof size are suited to each other, it wouldn't even be necessary to source renewable electricity from off-site sources.
To be more concise, the smaller your organisation and the less energy you require, the smaller the power plant you will need.
---
PPAs for onsite generation
Another option available to electricity users in the commercial and industrial sectors is on-site PPAs. This is where the buyer pays a fixed fee to a solar company to develop, build, and operate a rooftop solar power plant directly on the business' property. In these agreements, energy is fed directly into the business' electrical system.
Typically, PPAs of this kind can run between 10 to 30 years, depending on one's needs and may come with various options for purchasing and renewing agreements. However, the PPA will normally cover the costs of system installation, operation, and upkeep through the duration of the contract.
---
Multisite PPAs
Companies that use up less than 25 to 50 GWh annually may consider joining other organisations with similar consumption levels to secure the development of a new renewable energy power plant.
This multi-entity partnership will require companies to be within the same state in order to share an on-site solar generator that was built specifically to supply members with electricity accordingly.
---
PPA for offsite generation

For energy-intensive businesses that want to switch to solar but don't have enough space for solar panel installation, PPAs are still a possibility although in their cases they'll need to go into off-site PPAs which are typically funded via off-take agreements.
What are off-take agreements, one might ask? These are basically when a producer of a resource, for instance, energy, agrees to sell fractions of their future production and buyer agrees to purchase this amount.
Off-take agreements are usually negotiated before a solar or wind farm is built so that the market for future output can be secured. The logic behind this is that if lenders see that the energy-producing company has confirmed buyers, financiers will be more confident about funding a facility's construction.
As opposed to on-site PPAs where the energy supplied comes from the consumer's own property because they also produce the electricity themselves, off-site PPA energy supplies come from remote locations. Energy in off-site PPAs can be purchased from existing power plants or newly-commissioned ones. These types of PPAs give clients access to competitive projects based on their preferred renewable energy sources.
Off-site PPAs can power multiple loads with a single project no matter the location. The supply structures are custom-built for each buyer and negotiated to match the off-takers' characteristics, business cycles and energy requirements.
Recent Australian examples of Corporate Power Purchase Agreements

Source: PWC
Australia saw a boost in corporate PPAs in 2017, thanks to several high-profile companies announcing their intent to follow the example of renewables-offsetting already started by global firms Facebook, Google, and more.
Some notable businesses that have gone into PPA are Nectar Farms, GMA Garnet, Sun Metals, and telecoms provider, Telstra.
Carlton United, one of the country's largest brewers and an energy-intensive company, also announced that it was going to source all its energy from renewable energy PPAs, thus filling out any deficit in the supply through on-site energy production.
Universities may also be considered to be large-scale energy consumers and Australian institutions Monash, UNSW, the UTS and Newcastle University have also gone into corporate power purchase agreements to manage consumption and energy spend.
Another noteworthy switch to solar is Sydney Markets, which installed a massive rooftop solar power system to make good on a commitment to reach 100% reliance on renewable energy.
---
Take action against cost volatility
What action is your business now taking to control energy cost-volatility?
Leading Edge Energy is an energy cost-reduction specialist focused on helping businesses minimise their dependence on grid-sourced electricity and our holistic approach to energy management means that we can deliver tangible energy cost savings to our clients.
We help businesses like yours plan, prioritise, and deliver strategies that will minimise energy rates, maximise energy efficiency, and maximise generation and storage opportunities.
And, to make sure that you're always kept abreast of your energy consumption and spend, Leading Edge Energy also provides real-time monitoring and reporting solutions that help our clients pinpoint opportunities and monitor the performance of the solutions being carried out.
Start taking steps against energy cost volatility. Contact Leading Edge Energy's energy management consultants today for an obligation-free evaluation of your business energy costs. Call us today on 1300 852 770 or email us on hello@leadingedgeenergy.com.au