A recent report by the Australian Energy Market Operator (AEMO) has established that renewable energy will be cheaper than coal in the near future and that the energy mix – the combination of different energy sources tapped to fulfil a country's energy demand, in Australia – will tip in favour of renewables by 2030.
The report finds that once existing coal power stations come to the end of their shelf-life, refurbishing or investing in new ones would work out to be far more costly than renewable energy.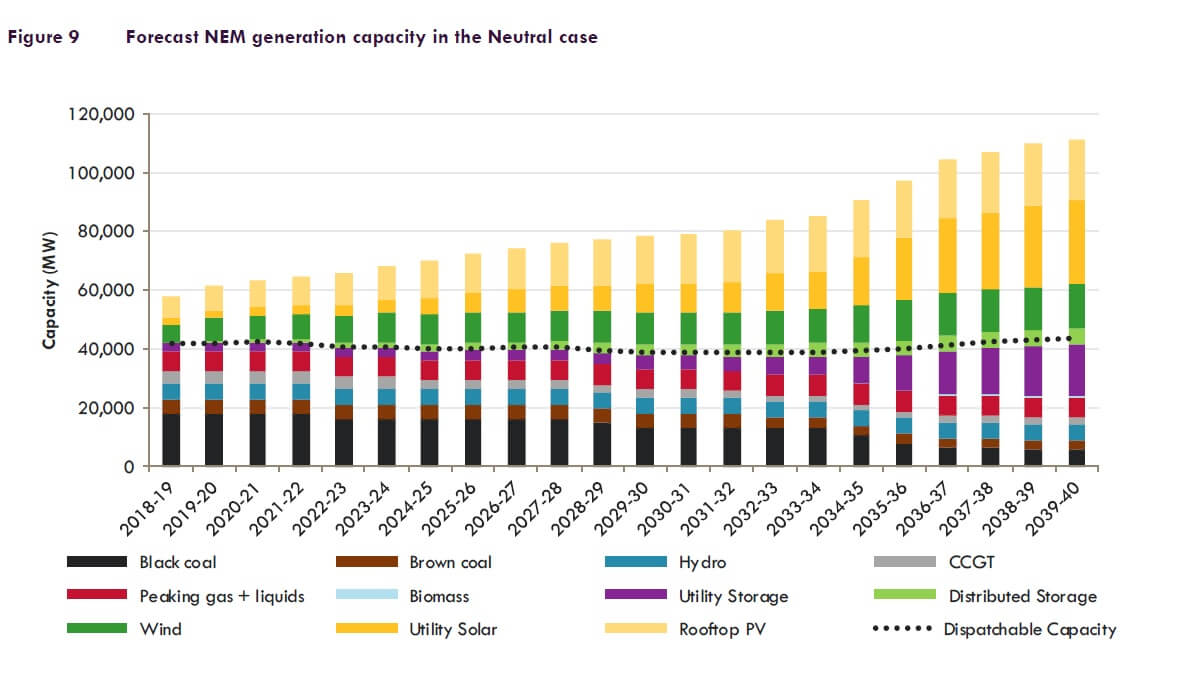 Renewable energy has often been blamed for high electricity prices, but the reality is that a huge chunk of supply vanished from the energy mix when Hazelwood announced its closure in 2016, driving futures prices through the roof.
The government, then as now, had no policy in place and was caught napping. Businesses were exposed to astronomical costs they had never experienced before.
The resistance to change by the backbench coal lobby, coupled with recommendations to remove subsidies on solar, has led to the government's National Energy Guarantee getting stuck in a political quagmire.
But AEMO is very clear about what needs to happen. Coal is on its way out, but the most cost-effective way to meet demand is for coal plants to carry on till their shelf life expires and then retire.
Coal is still cheaper than renewables, but when factoring in new investment and the cost of actual fuel, it becomes clear that it is simply not viable.
---
New coal cannot compete with cheaper renewables in future energy mix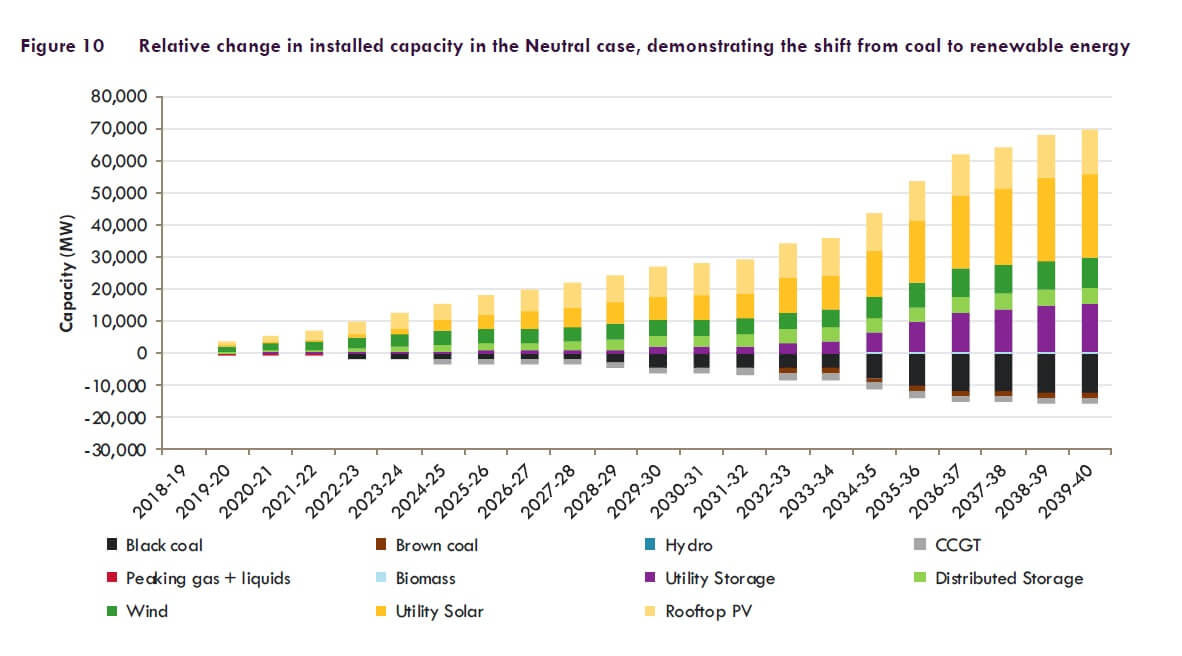 AEMO Chief Audrey Zibelman explains: "Two key elements of that transition are that we look at the existing resources we have, and look to maintain them to the end of their technical lives, and then we look to replace them with the least-cost portfolio of resources, which based on the cost analysis show that it's solar, it's wind, it's gas, it's storage including pumped hydro and transmission, which is going to make the markets more competitive and actually help drive prices down."
She said that existing coal is more competitive at a cost basis than new (renewable) resources.
"New coal investment, however, cannot compete with other resources. The continually dropping cost of renewable makes it very hard to compete with zero fuel cost."
---
Coal could make up as little as 6 percent of the energy mix by 2040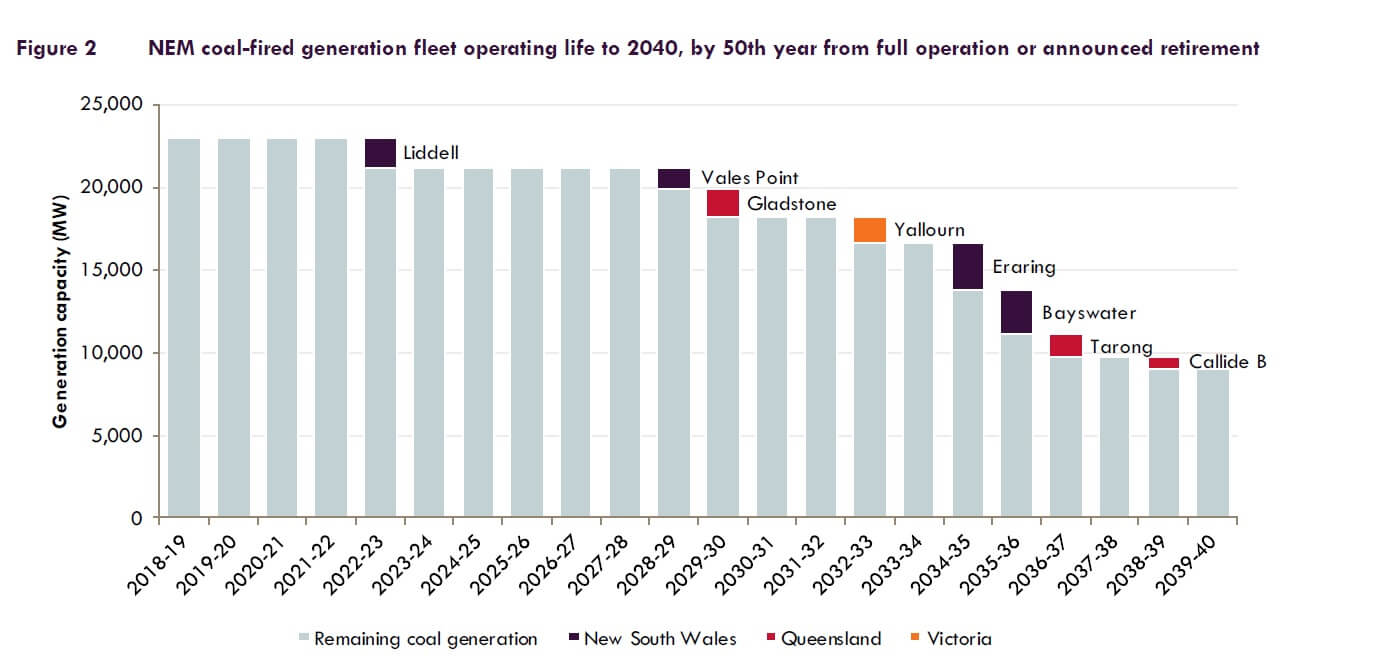 The same AEMO Modelling finds that coal-fired power could make up as little as six percent of Australia's electricity generation by 2040. The last of the current fleet is expected to retire in 2027.
AEMO said a combination of solar, wind, storage, gas and transmission investment could produce the 90 TWh of energy needed each year to offset power from retiring coal-fired generation.
---
Australia needs better connectivity
The report also found that Australia needs better interconnectivity. AEMO said the capacity to transfer power between NSW, Queensland and Victoria must be boosted by up to 460MW.
AEMO also said the ability to supply power from renewable plants in western and north-western Victoria must be made easier and system strength in South Australia improved – all at a cost of around $650 million.
By the mid-2020s, the transfer capacity between NSW and SA must be boosted by 750MW, between Victoria and SA by 100MW and between Queensland and NSW by 378MW.
The New South Wales government has also announced that it had identified three rural zones which will be used to generate renewable power and has committed to building the infrastructure necessary to transmit the power.
The report also recommended that Snowy 2.0 and Tasmanian storage projects need to be progressed, along with the capacity to transfer an extra 1800MW of power between NSW and Victoria.
AEMO said: "Our modelling confirms that the national energy market is at a critical point, and infrastructure planning decisions made over the next two years will shape the future of the east coast energy systems for decades to come."
---
Interested in investing in solar?
With the Australian energy mix expected to move from coal towards cheaper renewable energy, many businesses looking to reduce their energy spend and grid dependence will undoubtedly favour rooftop solar with its dropping costs, increased reliability and prolonged lifespan.
If you're looking to make the switch to solar yourself, call us on 1300 852 770 or drop us an email on info@leadingedgeenergy.com.au to speak with one of our Energy Management Consultants to learn how Leading Edge Energy can help you.